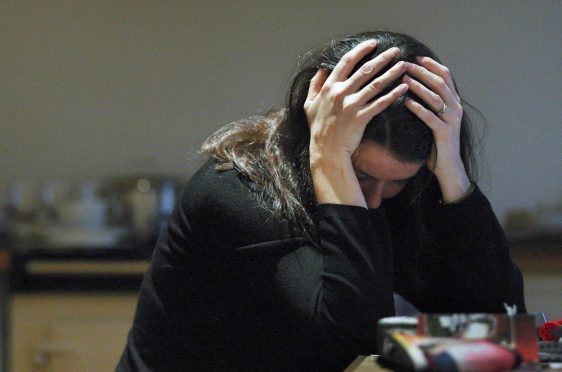 Ministers have been urged to intervene over 'chronic' shortages of mental health staff at NHS Tayside after it emerged 14 out of 17 general adult psychiatry roles at the board are unfilled.
Health bosses confirmed there is currently a quota for 25 consultant psychiatry positions at facilities across the region, including the 17 general adult roles.
A further two jobs in child and adolescent mental health services (CAMHS) at NHS Tayside have been vacant since March last year and it is understood staff shortages have significantly worsened in recent months.
General adult psychiatry vacancies have gone from two in June 2018 to five in September the same year, eight in March and June 2019 to 14 currently.
Figures from June 2019 also show a further two vacancies in old age psychiatry, one in forensic psychiatry and one in psychiatry of learning disability. It is not clear whether any of these have since been filled.
NHS Tayside said it is attempting to plug the gaps "while continuing to try to recruit" by using locum doctors from other regions, developing the advanced nurse practitioner role and working to introduce video consultations for children.
A damning independent report into mental healthcare provided by NHS Tayside and its integration joint boards released earlier this month warned staff shortages posed a "major risk" to services.
The review, led by Dr David Strang following campaigning from bereaved family members, called for a radical redesign of how mental health is treated by the board.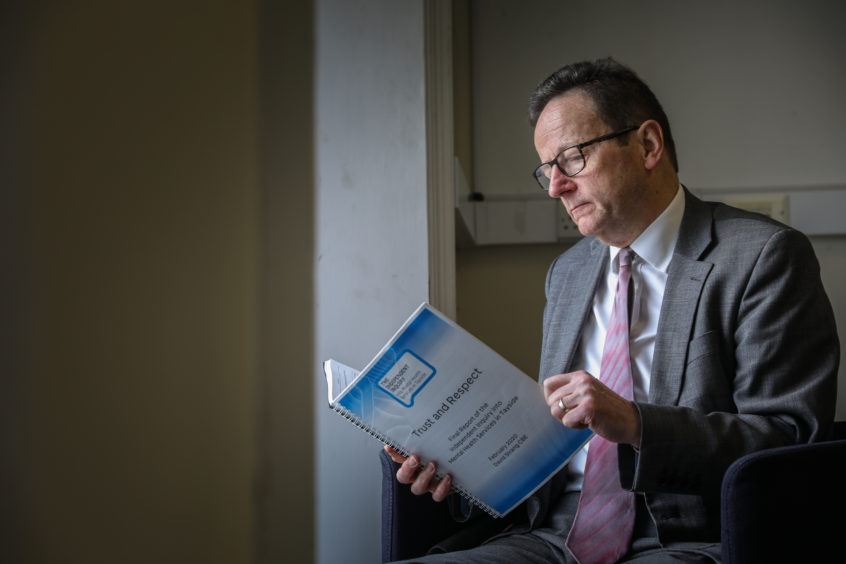 Scottish Labour health spokeswoman Monica Lennon said the report "laid bare the shocking state of mental health services in Tayside" and insisted "chronic staff shortages" would do nothing to allay campaigners' fears.
She called on mental health minister Clare Haughey to "urgently address Parliament on these serious matters".
Ms Lennon said: "Scottish Labour has urged the Scottish Government to intervene, as the board has repeatedly ignored recommendations.
"Nicola Sturgeon says ministers continue to monitor progress, but this doesn't look like progress. The mental health minister must urgently address Parliament on these serious matters. Patients, families and frontline staff deserve no less."
Scottish Conservative mental health spokeswoman Annie Wells said the vacancy list is "stark proof of shambolic workforce planning".
She said: "The people on the front line at NHS Tayside are doing an incredible job in totally unacceptable conditions. But papering over the cracks won't work when human lives are at stake.
"Following the Strang review, the SNP government have an opportunity to reverse their woeful decision making.
"All political parties have agreed to make mental health a priority, yet the only ones with any power have completely failed to do so."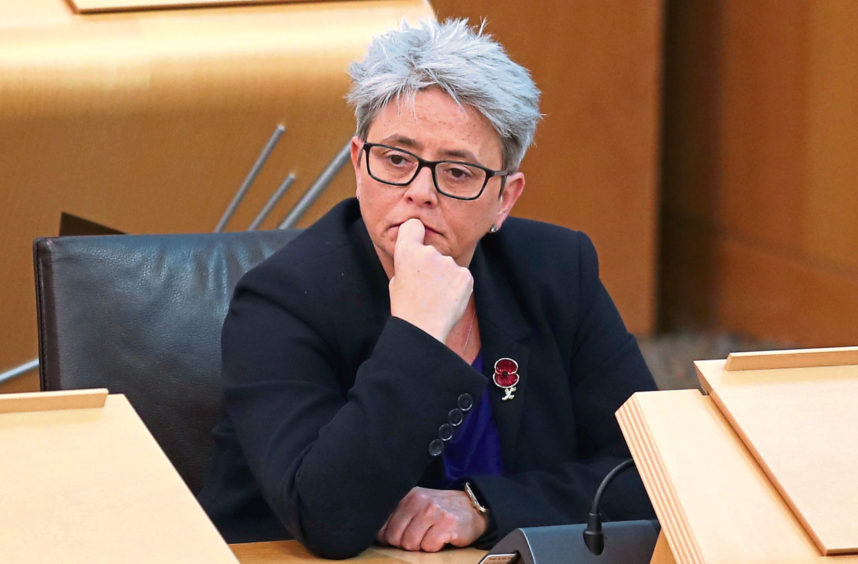 NHS Tayside said many health boards across Scotland have been affected by a "national shortage" in some specialist services and professions.
It stated services are "provided by a multidisciplinary team of clinical psychologists, community mental health nurses, community support workers and other medical staff".
The health board said it recently recruited additional CAMHS staff to improve service delivery and waiting times, and is looking to introduce face-to-face video appointments for children and young people "to assess people sooner".
A spokeswoman added: "While we are continuing to try to recruit psychiatrists, we are looking at how we can make best use of locum doctors and also how we develop the advanced nurse practitioner role."
The Scottish Government said NHS Tayside had accepted in full the recommendations of Dr Strang's report and the specialist has agreed to undertake a progress update in February 2021 to assess whether the required improvements have been made.
It said Clare Haughey will update parliament on progress "shortly".
A spokeswoman said: "Since 2007, the number of psychiatric consultants working in NHS Scotland has increased by 21.9%, and in NHS Tayside, psychiatric consultants are up 26.1%.
"NHS Boards continue to make every effort to recruit to vacant posts, including through national and international recruitment.
"Between now and 2021‑22, 800 additional mental health workers will be employed to improve access to dedicated mental health professionals across key settings including A&E, GP practices, police station custody suites and prisons.
"In January 2018, we announced an 11% increase in training places for mental health nurses from 465 to 516, and we fund the Open University to deliver a pre-registration programme for almost 80 nursing students including for mental health, particularly in remote and rural areas.
"We are also undertaking a marketing campaign to encourage recruitment into health and social care careers."