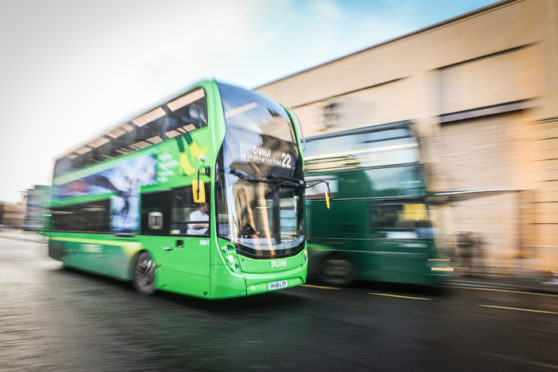 Police are appealing for witnesses after youths smashed two bus windows as the vehicle travelled along a Dundee street.
In the latest of a spate of such incidents, two of the Xplore Dundee bus windows were smashed, one on each deck, by objects thrown by a gang of youths.
The bus was attacked at around 8:15pm on Sunday evening in Derwent Avenue in Kirkton.
The group, who looked to be under the age of 16, were standing on the east side of the street near the play park, according to police.
CCTV footage from nearby cameras and from the bus itself is being examined in an effort to identify the culprits.
In recent weeks, rocks have been thrown at bus windows, possibly from a moving car, in Broughty Ferry.
It is understood the current attack is not being treated as connected.