A new tax on outdoor gig goers in Angus will drive acts out of the county, a leading promoter has said.
Angus Council added a £1 levy to ticket sales for concerts and larger scale events in its annual budget, passed by councillors last month.
Officials argue the charge is needed to recoup some of the additional costs to the local authority when working with organisers of large events.
The "additional hire fee" will be applied where anticipated numbers
are expected to exceed 100, according to council papers, leading to fears larger community events may also be hit.
Les Kidger, whose LCC Live company has brought stars such as the Beach Boys, Bryan Adams, Status Quo and Jess Glynne to Montrose, said the new charge would make it more difficult to put on gigs and promoters would look to places such as Dundee, Inverness, Perth or Aberdeen instead.
He said: "For the larger artists this will have an effect. The likes of Bryan Adams will ask whether the rental charge we are paying is worth it, when we could go to an area with a larger population."
He said one of the advantages of putting on outdoor gigs in a smaller town such as Montrose was the lower rental charge, when compared to city centre alternatives such as Slessor Gardens in Dundee.
"East Links is a beautiful venue, but it comes with its challenges," he said.
"We pay extra to bring in equipment, where in the bigger cities it's all on your doorstep."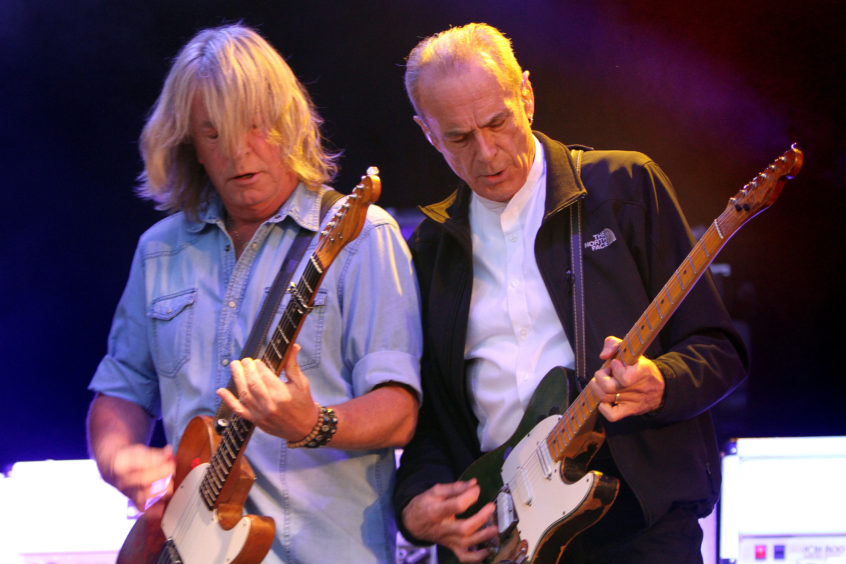 He said officials at Angus Council had not spoken to him before introducing the charge.
"We hadn't heard of it. It would have been good if they had discussed this with us before now," he said.
"The council has a budget, and we have a budget, and we're now going to look at this thing more closely."
Mr Kidger announced last month that the Live at the Links gigs in Montrose will now take place every two years instead of anually.
It means there will be no open-air concerts this summer in the Angus town for the first time since Status Quo performed in 2014.
The decision came after the council's civic licensing committee reprimanded Mr Kidger for his company's late application for a  public entertainment licence prior to last summer's trio of gigs.
Council officials argue targeting events with 100 or more attendees will "minimise the financial burden on small local events whilst covering all costs associated with supporting those which regularly attract higher numbers of participants."
An Angus Council spokeswoman said the council had to complete additional work to ensure any large event is safe.
"Members agreed to the additional hire fee for concerts and larger events."
"The cost of an additional £1 on each ticket for concerts and larger events will help to off-set this costs to the taxpayers," she said.
"The increase cost was benchmarked with other councils and we also consulted with a number of event organisers."