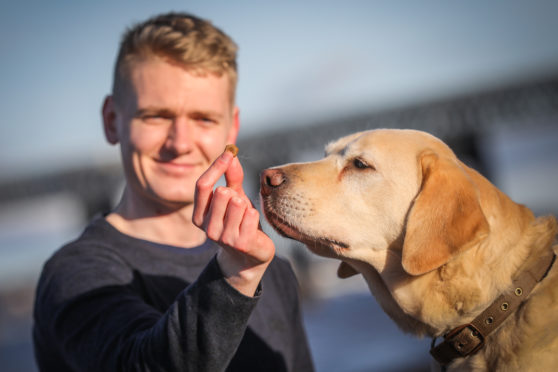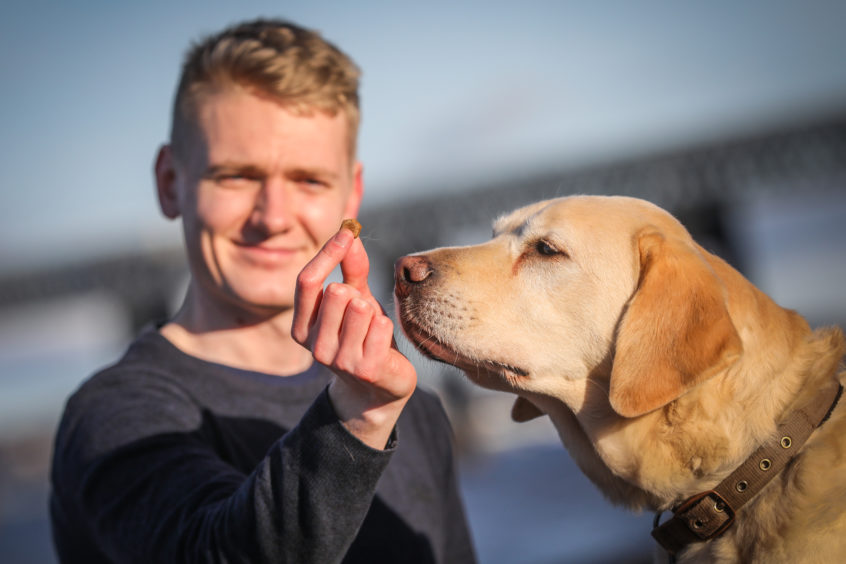 A Dundee entrepreneur who makes dog treats from insects says he has no regrets about appearing on BBC TV show Dragons' Den despite his £50,000 investment falling through.
Ross Lamond appeared on the programme last night to pitch his business Bug Bakes, an environmentally-friendly alternative to meat-based dog treats.
He asked for £50,000 for a 10% stake in his fledgling firm from the multi-millionaire investors and brought one of his customers' dogs into the den as part of his presentation.
"People say to never work with children or animals and I had nightmares about the dog not eating the treat," he said.
"But my pitch went well and it lulled me into a false sense of security.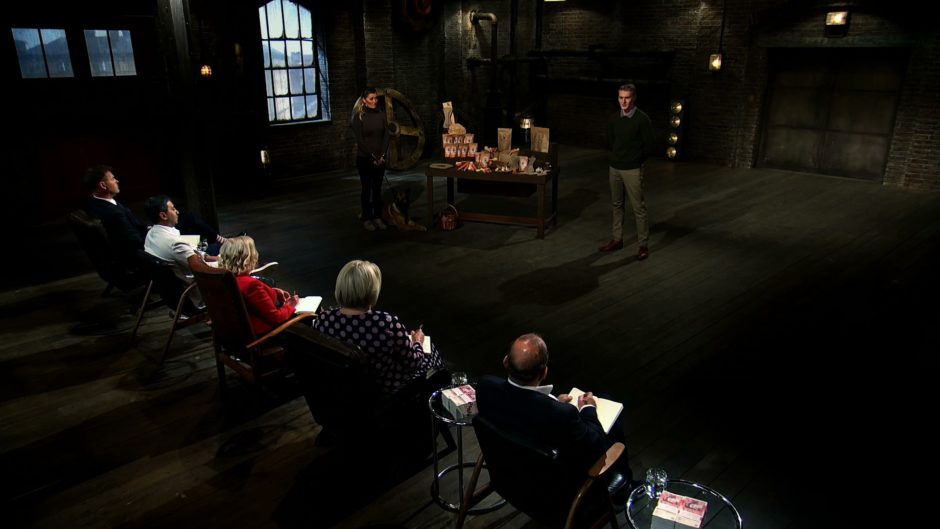 "The dragons were all really nice in the first 10 minutes and interested in the product but then they grilled me on the lack of sales."
Despite the £500,000 valuation Ross put on the business, when the show was filed last May he had made just £10,000 from appearing at markets and pet shows.
He made a near-fatal mistake of telling the dragons that he had not been focussed on sales as he had made all his products by hand.
"I knew I was going to get hammered on valuation, so I deliberately set it quite high," he said.
"They liked the product and its eco credentials but not the lack of sales.
"Touker Suleyman was the only dragon to make an offer – for the full amount but he wanted half of the company."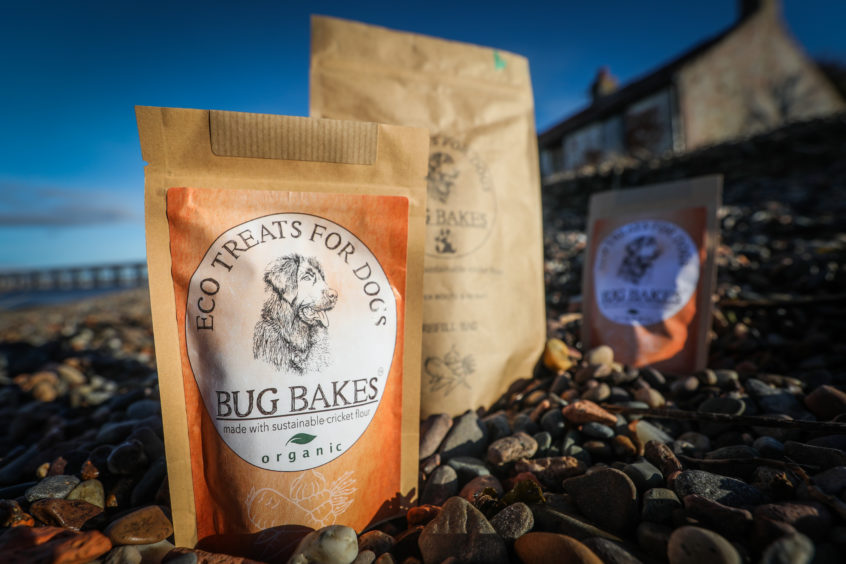 After a tense negotiation, Ross accepted the offer on the basis that the fashion magnate would reduce his stake to 35% if he got his money back within a year.
However, the deal ended up not being made after the pair wanted to take the company in different directions away from the television cameras.
"A lot of deals on Dragons' Den don't complete. I went to see Touker a few times and we are still on good terms.
"He was more interested in the business side and I was more interested in the ecological side.
"We ended up not making the deal, as by that point I had other people interested in investing which made it an easier decision."
Ross has just completed a funding round which has seen TV presenter Davina McCall and rock star Peter Gabriel invest in the business along with experts from the pet food industry.
"The big thing we are away to do is produce a main meal for dogs which is where the potential of the business is.
"We have organised a Scottish factory that will be able to produce on the scale we need.
"Going on Dragons' Den was a great experience. It was a vote of confidence that within an hour and a half of talking to a complete stranger he was willing to invest in the business.
"Apparently one of the main benefits of the show is the exposure and opportunities that come after it is broadcast so it is an exciting time for the business."