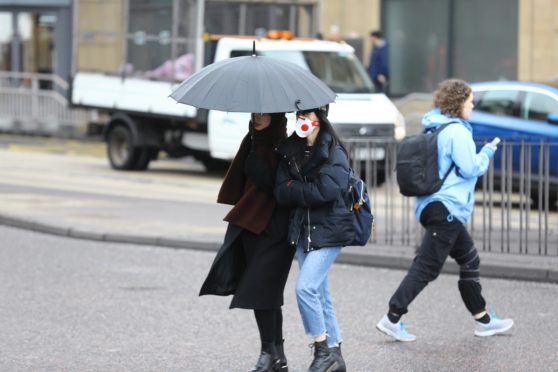 A Dundee trio have ordered 10,000 face masks from China to help protect city care workers who they say have been "forgotten about".
Members of The Weaver Incorporation of Dundee Alastair Scott, Sandra Thomson, and Bob Low came up with idea after hearing of the plight facing care homes.
Figures announced this week show one in four coronavirus-related deaths have occurred in such facilities in Scotland while many are struggling to source PPE.
Donations from benefactors and funds accumulated by the group, part of the historic Nine Incorporated Trades Of Dundee, made the £8,000 purchase possible.
It is hoped the disposable surgical masks, the most commonly used outside of intensive care settings, will be delivered from China in under three weeks.
Mr Scott, whose family established Dundee business H & A Scott in 1856 and ran it for almost 130 years, said: "It seems as though the care industry has been forgotten in all this.
"When we realised we could help through Bob's contact in China, we got to work sourcing the funds.
"The only issue is the time it will take for the masks to arrive, which we wish was quicker.
"The amount that care homes go through in even one shift is quite remarkable actually.
"If we can do this one load and distribute them to anxious staff that need them then we will have done our bit.
"I can't see them going to waste, that's for sure."
He said they have been encouraged by NHS Tayside to order the masks while care workers themselves have said the equipment would be welcome.
The masks will be kept in a warehouse in the city to be distributed to both care homes and individual carers who need them.
He added that if demand continues then the group is more than willing to place more orders.
"To do that, we'd need donations," he said.
"If it's needed, we can look at placing a bigger order and getting them out to other parts of Tayside.
"It's nice to hear positive stories in all this and I do feel it is bringing people closer together.
"People seem more concerned for others and I too have spoken more with neighbours.
"We are just looking to do something to help in this health crisis we didn't ask for."