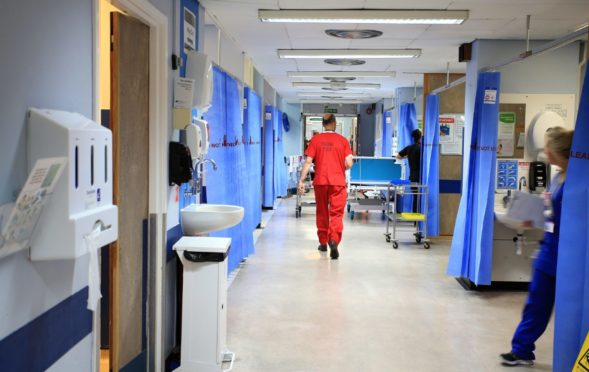 Dundee is to get a dedicated Covid-19 testing site for NHS and critical workers.
In a move due to be confirmed within days by the UK Government, the city and Inverness will join facilities already operating at airports in Glasgow, Edinburgh and Aberdeen.
It is part of a plan to increase the number of  UK sites to 50 to help frontline staff, amidst reports ill NHS workers had been driving two hours to be tested, only to be turned away.
Secretary of State for Scotland Alister Jack revealed the expansion in a Bauer Media interview in which he also announced the setting up of a Glasgow 'super-lab' as part of the continuing fight against coronavirus.
"That's all helping in the fight," said Mr Jack.
"When you look at the timescales involved in the speed of the coronavirus spread, I think we've responded very quickly."
The dedicated network will provide thousands more swab tests, which are used to identify whether critical key workers have the virus.
The Dundee move comes after UK Health Secretary Matt Hancock described the current level of wider testing across as the UK as "frustrating".
In a virtual session of the Commons health committee on Friday, Mr Hancock said testing figures for the previous day were 18,000.
The figure was up from 15,994 tests carried out across England, Scotland and Wales in the 24 hours up to 9am on Wednesday.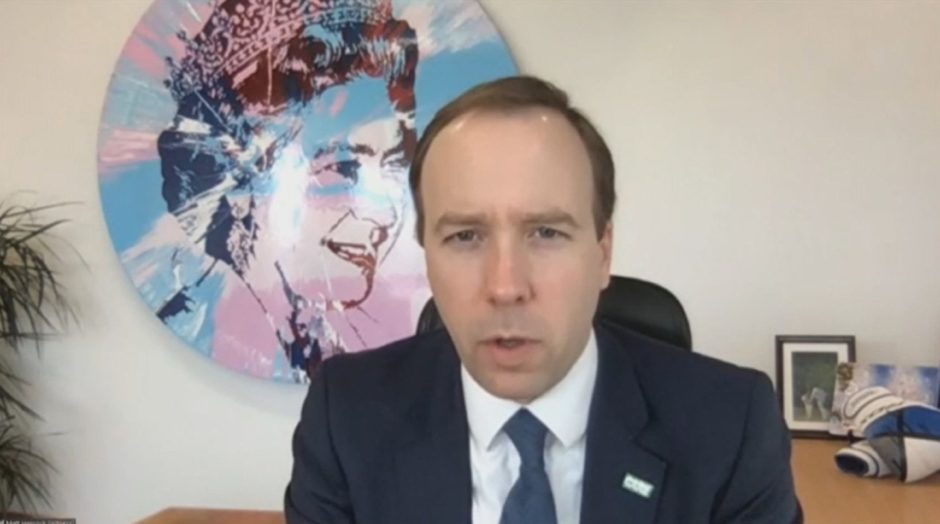 Downing Street said the UK has the capacity to conduct 38,000 coronavirus tests a day.
Mr Hancock said: "We have capacity for 10,000 more tests a day than we did yesterday which I find, given the pressures on testing, is frustrating."
In response to a question from former health secretary Jeremy Hunt about the 100,000-a-day end of April target, Mr Hancock said: "I don't think if we'd announced the 100,000 target a couple of weeks earlier as you suggest we would be in any different position now because we were continuing the drive to increase testing all along."
There have been 22 drive-through centres opened across the UK to enable more testing for frontline staff, with a plan to increase the number to 50.
Sites were initially established at Edinburgh and Glasgow airports and a further test station has opened at Aberdeen airport with five drive-thru lanes. Anyone tested at the site will receive their results within a few days.
Mr Hancock said the drive-thru sites would be followed by mobile units and home testing kits.
He added: "I can today expand the eligibility for testing to police, the fire service, prison staff, critical local authority staff, the judiciary and DWP staff who need it and we're able to do that because of the scale-up of testing."
Dame Donna Kinnair, chief executive of the Royal College of Nursing, said sick NHS workers are being forced to drive two hours to be tested.
"What I'm hearing from the front line is nurses are sometimes just driving two hours feeling very unwell with possible symptoms of coronavirus and driving to a testing station. Sometimes if you haven't got an appointment you're turned away only to be told to come back another time.
"We need some really clear direction on how we can access testing both in the NHS but more so for social care, because they don't have the same infrastructure as the NHS."
More than 10,000 tests have been carried out so far for symptomatic residents in care homes.