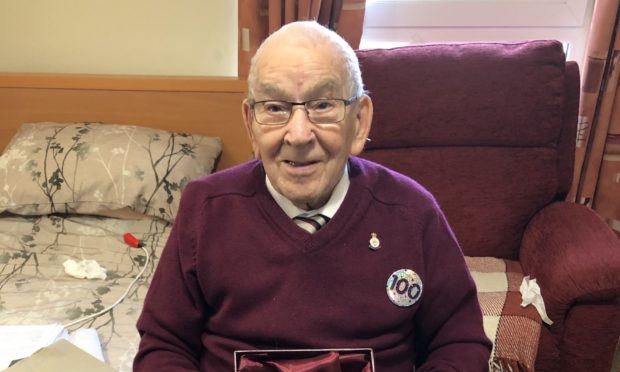 A Dundee war veteran has stunned his family and carers by beating coronavirus at the age of 100.
Centenarian Ken Gibb, who also survived being shot during World War Two, has made a full recovery a month after testing positive for the virus.
Daughter Helen Steele said she initially thought her father, a former carpet weaver, had been battling a chest infection as she and the staff at Lochleven Care Home, where he lives, did not believe he could have survived coronavirus.
She said: "I got a call to say he was unwell and about three weeks later he was tested and we got the shock of our lives when it came back positive.
"We thought it was a chest infection because we thought the fact he survived it meant it couldn't have been covid.
"He had a slight cough but it was very similar to chest infections he has had before.
"He wasn't even in hospital, the brilliant nurses in the home took care of him."
Helen described the worrying weeks while her father was ill as she, her husband and two children have been unable to visit.
"It's really heartbreaking, all I want to do is give him a cuddle," she said.
"I have been able to see him from a distance but I haven't been able to speak to him or give him a cuddle since the 12th of March.
"I can't speak to him because he is deaf so he can't use the phone or Skype or Facetime. "It has been really hard for him and the whole family.
"I have been going to wave at him from outside but he is on an upper floor so it's difficult."
Resilient Ken survived being shot in Sicily when he was in the army and even returned to the village where it happened, Francofonte, in 2013, at the age of 93.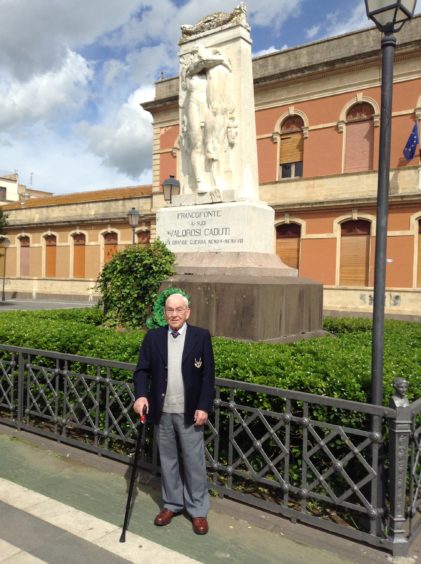 Helen said Ken is aware of the virus but does not comprehend how widespread it is and how lucky he has been to beat it.
She thanked the nurses and carers at Lochleven for looking after him during the terrifying time.
"I can't explain the gratitude I have to the staff there for getting him through this," she said.
"We haven't been allowed in to see him and it has been a heart-wrenching couple of weeks.
"The staff have looked after him so well, they have been absolutely brilliant."