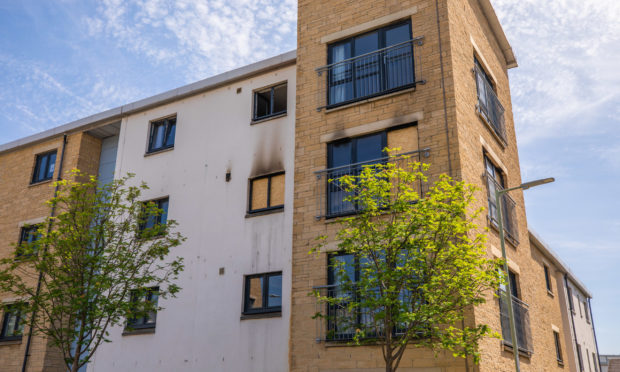 Terrified residents were forced to run door-to-door waking up their neighbours during a blaze at a block of flats in Perth after the fire alarm system failed to activate.
Firefighters rescued one man from a property and led three others to safety as crews tackled the blaze on Monart Road for over eight hours on Wednesday morning.
One resident told The Courier she was woken shortly after 1am by a neighbour banging on her door, yelling that there was a fire in the flat across the hall.
The witness, who asked to remain anonymous, has now hit out at the building's factors, Edinburgh-based company Charles White, for putting residents in danger after the fire alarm system failed.
She said: "The fire alarm wasn't going off so we were just running around banging on people's doors and screaming through the letterboxes that there was a fire.
"I phoned (the fire service) at 1.13am and then they turned up and then the fire alarm went off about half an hour later.
"One flat was extensively damaged, essentially now only a shell of what it was, as well as serious damage to the flats above and below.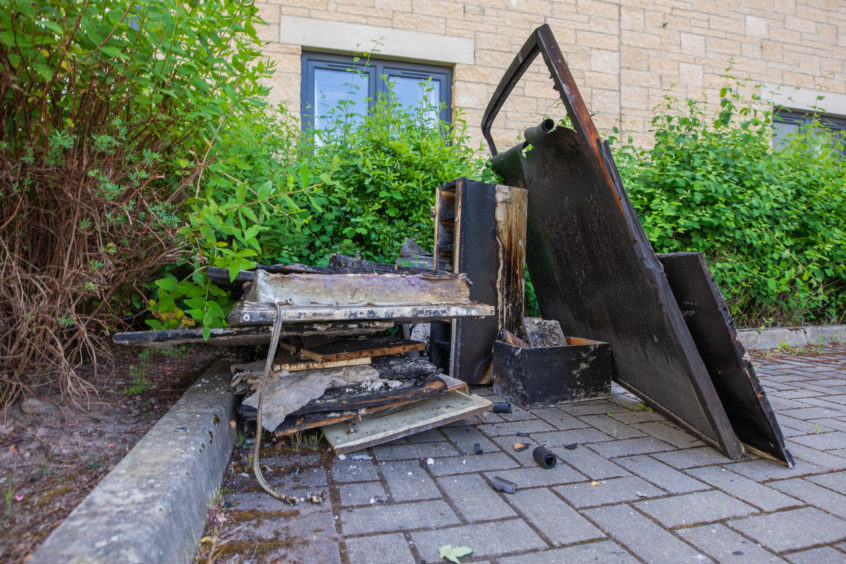 "The fire alarms failed to go off, and the smoke vents to open, meaning the residents were put at great danger and had to spend longer in the building waking others rather than escaping."
The angry resident claims she and her neighbours had not been contacted by Charles White regarding the fire yesterday.
She said one man was still in hospital suffering from smoke inhalation.
She said: "Thankfully, no one was harmed, other than one resident treated overnight in hospital.
"The fire was caused by a faulty fridge freezer. However, the residents have received no explanation as to why the fire alarms didn't work and no reassurance that they would work now if necessary.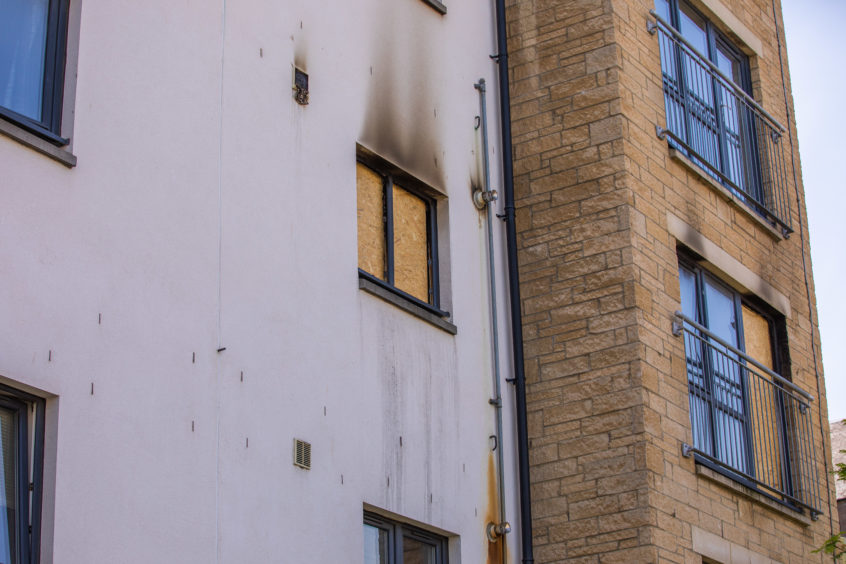 "Charles White are the factors for the building, and so are responsible for this."
A spokesperson for the Scottish Fire and Rescue Service said: "We got the call at 1.14am. We had four appliances there in total.
"We got the stop call at 9.33am so we had crews there that whole time.
"Three occupants were led to safety by fire fighters and one male was rescued by fire fighters."
Asked to respond to the resident's claims, Charles White said the company had no comment to make other than "since the incident we have been in direct dialogue and assisting with clients affected".