'We walk out with our heads held high': Michelin's Dundee factory will close today after five decades of production
By
Rob McLaren
June 30 2020, 8.15am
Updated: June 30 2020, 10.38am
The factory manager of Michelin Dundee estimates coronavirus has cost his job-seeking workforce 70 positions.
The Baldovie tyre factory officially closes today, after almost half a century in Dundee, with 115 staff failing to secure a "positive destination" – another job, retirement or further education.
The number is far lower than initial projections when the closure announcement was made in November 2018.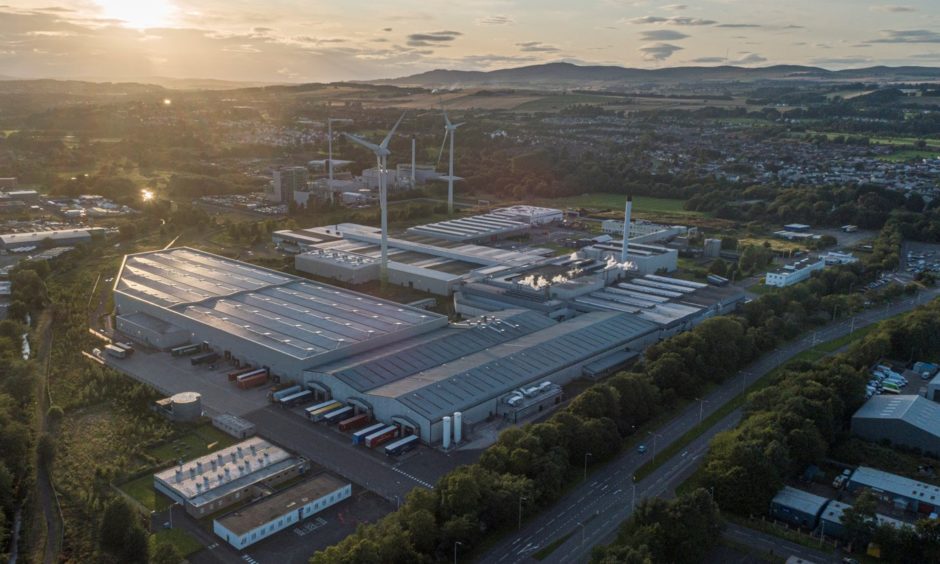 Michelin management hoped to secure solutions for more than 600 of its 850-strong workforce, but thought 214 staff could be out of work.
However, factory manager John Reid thinks the number of redundancies could have been fewer than 40 had it not been for Covid-19.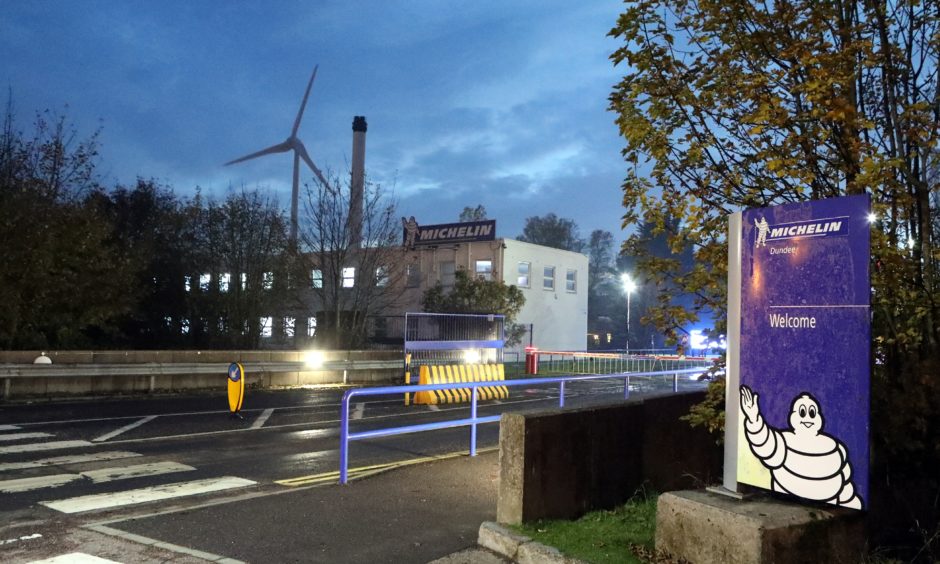 "The bottom line on Covid is we think it's probably cost us 70 jobs," he said.
"Some people who left us to go to jobs have since been made redundant, jobs that people were going to have now evaporated.
"Of the 115 people left, we could have been down to 30 to 40 guys had Covid not hit us which would have been an outstanding place to be in the job market around us.
"We've done a lot better than anyone thought we would but we've very conscious we close the factory today with 115 of our guys still looking for work."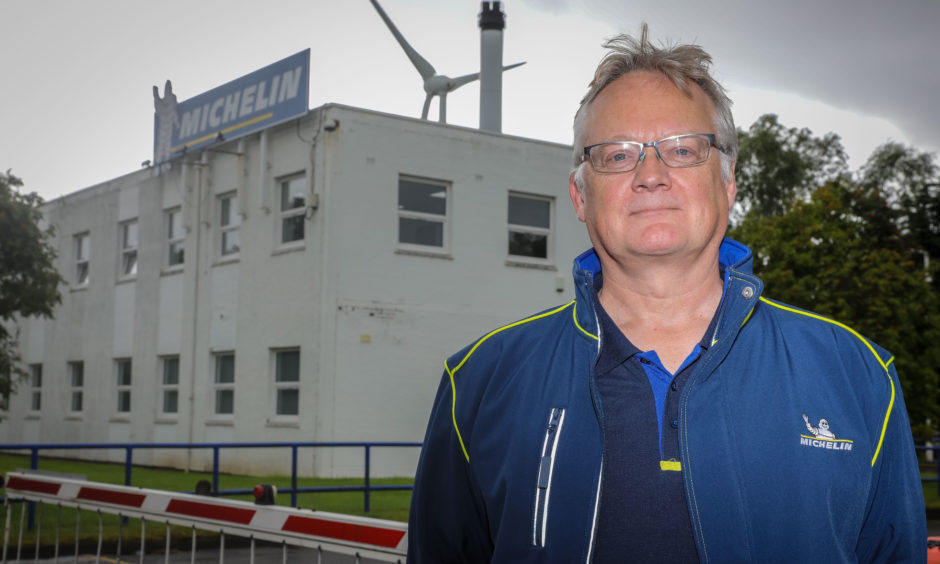 Michelin took the decision to close its Dundee factory after Far East imports wrecked the demand for premium smaller tyres.
The focus immediately turned to finding jobs for the workforce, with an on-site job centre created that posted jobs and gave training on writing CVs and interview techniques.
Crucially, a 20-month ramp down of the factory was negotiated with Michelin to allow staff time to find other opportunities. Production was scaled down in line with the staff available.
The plant's job seeking facilities will continue for a full year from today.
Mark Jackson, senior shop steward for Unite, described coronavirus as a "perfect storm".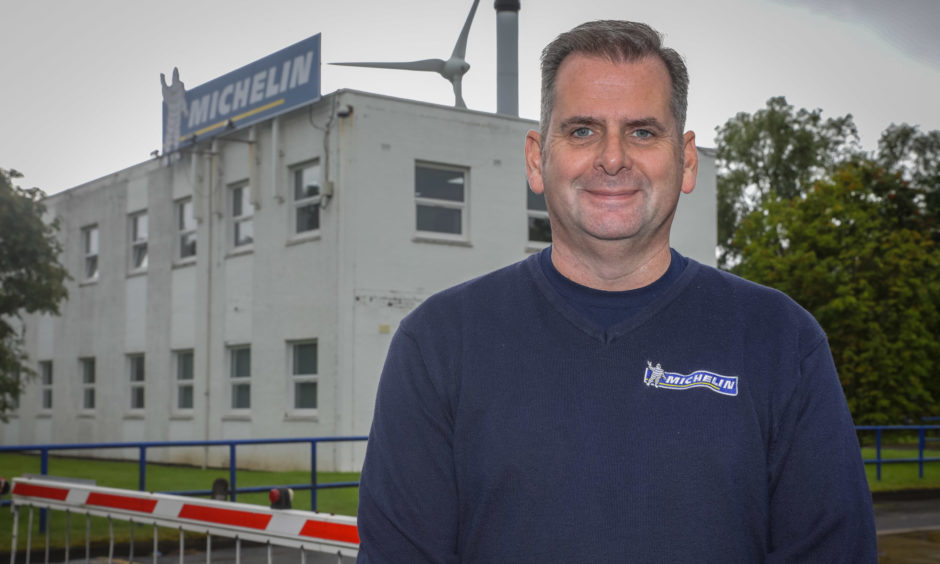 He said: "The job seeking was going very well until March but it's been getting harder and harder as people might have had month upon month of rejections.
"Then all of a sudden there were no jobs so it was very difficult.
"From day one the union and the company has worked hand in hand and I think we've done a tremendous job under these circumstances.
"Behind the scenes it's been very difficult speaking to members, employees and friends about their fears and issues."
Covid-19 also meant the last tyre came off the production line in March, more than three months ahead of schedule.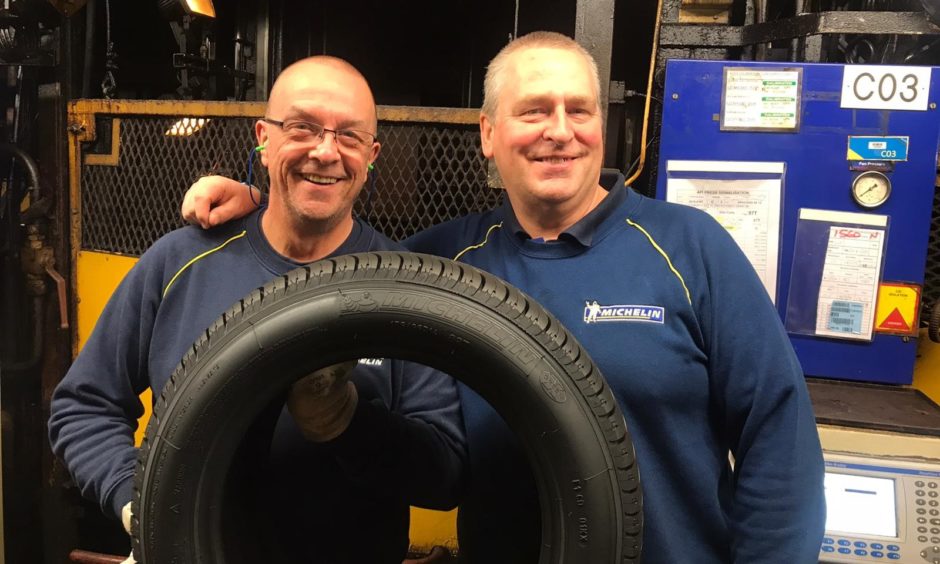 Mr Reid, who has worked on the site for almost 28 years, said the ramp down of the factory had been "intense but inspiring".
He said: "The way the team has engaged and pulled together, the effort to support and look after each other… it's been remarkable.
"From the outset it was clear we had to challenge ourselves and the rest of the team to be at our absolute best.
"Our strategy was that we would as creative, inventive and determined as we've ever been.
"We also created a resilience plan to help people adapt to change, build their confidence, give them purpose and support them.
"The closure of the factory is definitely going to be a sad day but it's also a proud day.
"We are proud of what we've done over all the years and also proud of how we've handled the closure.
"One of things we set out to do at the start of this process was walk out of this factory with our heads held high and that's exactly what we're going to do."
More Michelin Dundee closure coverage:
Michelin Dundee closure: From farmland to 300 million tyres produced in 50 years
Michelin Dundee closure: Companies applying for Michelin Scotland Innovation Project could create 700 jobs