VIDEO: 'Real boost' as first Dundee to Belfast flights take off from city airport
By
Scott Milne
September 19 2020, 6.30am
Updated: September 19 2020, 9.06am
The first flights from Dundee to Belfast took off on Friday afternoon.
Airport bosses said the new Loganair service was a sign of confidence that the city will emerge from the pandemic in a strong position.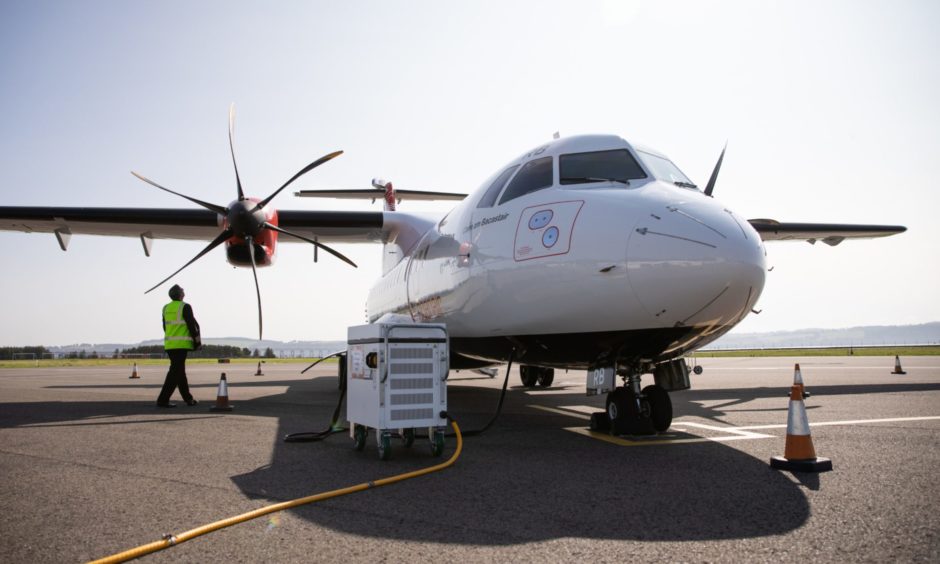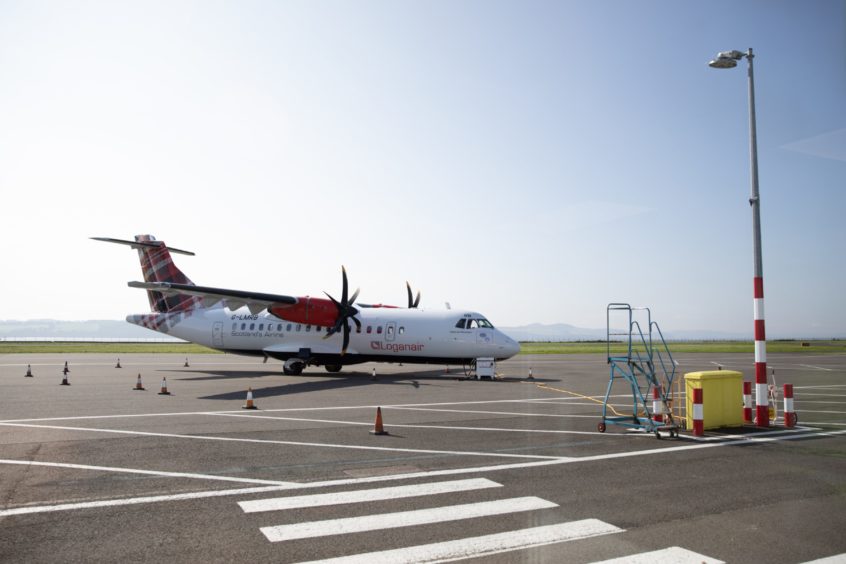 Managing director Derrick Lang said the restrictions on travel to many parts of the world mean people might be more inclined to take shorter haul trips to destinations such as Belfast.
He said: "Not having to worry about international quarantines, it's a good chance for people to get away with less hassle.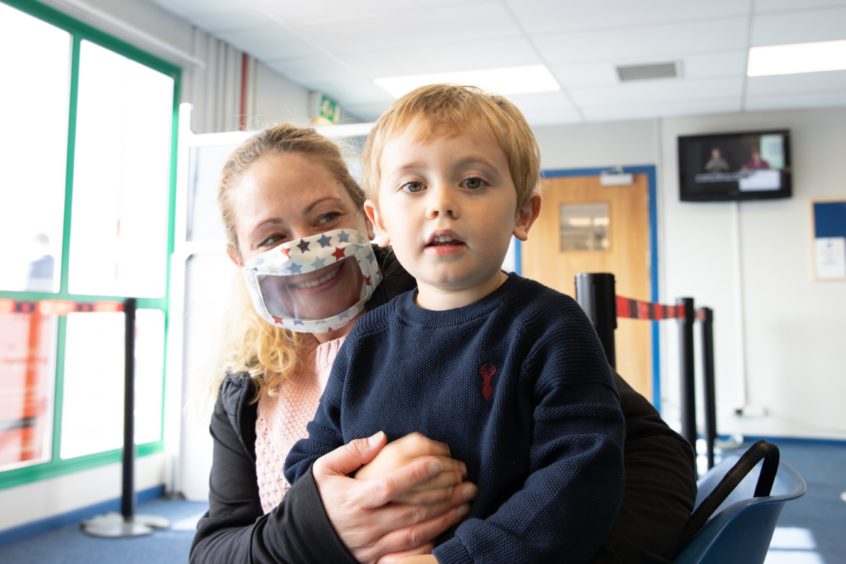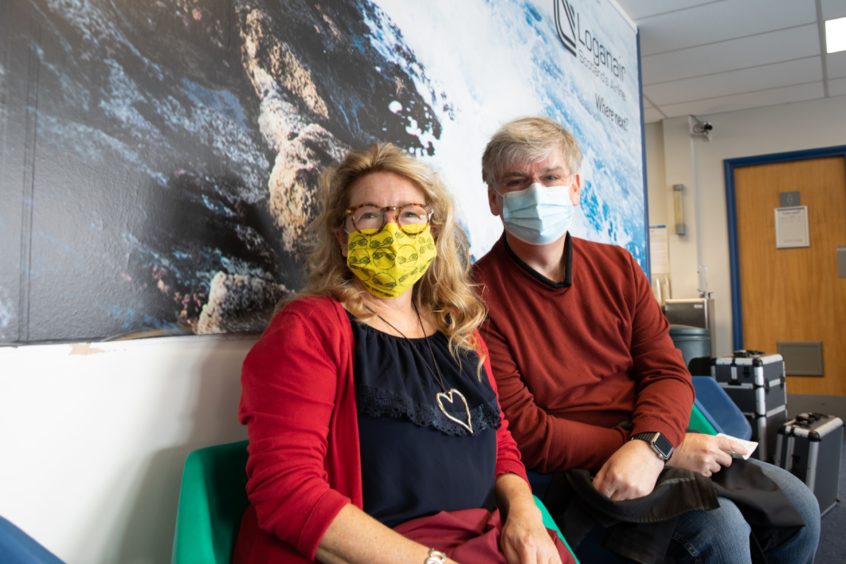 "We'll be looking to increase our connectivity with other regions in the future as well. We have a bid with the Tay Cities Deal, so hopefully when that is complete we can continue our work in that regard."
The new service follows the return of Loganair's London City flights, which recommenced earlier this year.
Dundee city development convener Mark Flynn was also there to see the first plane depart for George Best Belfast City Airport.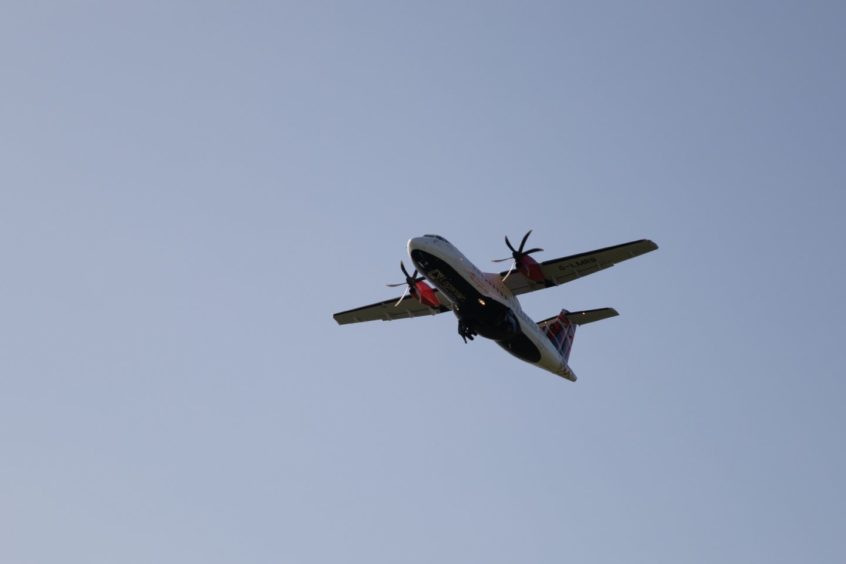 He said the venture was a sign Dundee was "still on the map" and a vote of confidence in Tayside's post-Covid future.
"It is showing that Dundee is still at the centre of discussions and hopefully that impact continues. It's a real boost for the local economy," he said.
"Covid has been brutal and it's not over yet but it's important to keep pushing forward for the city."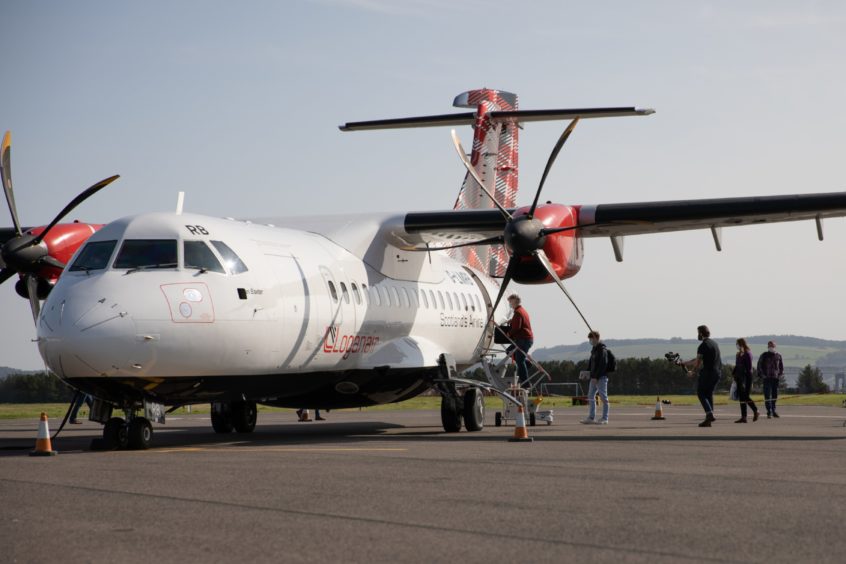 The launch of the new route comes after 900 new jobs and plans for an esport arena at Dundee's Waterfont were unveiled earlier this month.
Mr Flynn said: "Like Dundee, Belfast is one of the fastest growing and most interesting city destinations right now, so it makes perfect sense that the two should joined by a quick and efficient air link.
"Establishing this route to complement the London service is an important boost for the airport, and we look forward to welcoming many more visitors from across the Irish Sea as a result."
Initially, two flights will depart Dundee each week — at 1.15pm on Fridays and Sundays. Return flights will land at 3pm.
An increase in frequency is on the cards as part of Loganair's summer 2021 schedule, with four flights per week expected from March 29.
One of the first passengers on the inaugural flight was Rory Wilson, a junior doctor from Belfast.
The 24-year old moved to Dundee two months to work at Ninewells Hospital and this is the first time he's visited family since then.
He said: "I will definitely be using this flight quite a lot. There are so many Irish students in Dundee that I think it will do very well."