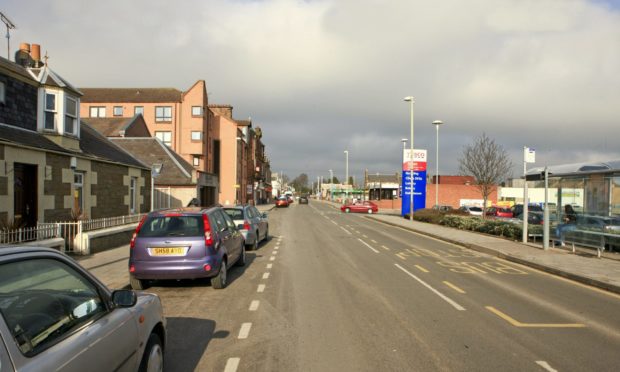 A Covid-19 enforced border around the city of Dundee is "not sensible" and could separate communities, councillors have warned.
Dundee is facing likely tier 3 restrictions on Monday with the rest of Tayside and Fife in tier 2.
An announcement is to be made by the Scottish Government today (Thursday) confirming the status of each council area.
Labour group leader Bailie Kevin Keenan said Dundee's circumstances are "unique" in Scotland and said sectioning off the city would not work.
He said: "We are a regional centre where people travel into the city for work, essential services and leisure.
"The very tight city boundaries are arbitrary and solely the result of Tory gerrymandering from decades ago.
"The community of Dundee is far larger and the impact of separating us out from our community will be severe.
"People in Angus, Perthshire and Fife will require details on travel and accessing the essential services Dundee provides. What does this mean for people needing to get to Ninewells? How do people get their shopping?"
Liberal Democrat group leader councillor Fraser Macpherson stressed the need for clear communication with the public.
He said: "We think a "border" tight round the Dundee City Council boundary in terms of tier 3 is not sensible and takes no account of the large number of people movements to areas in Perth and Kinross, Angus and North East Fife.
"Messaging about what each level means must be crystal clear and well-explained as the rules have now changed so often, many of our constituents are genuinely perplexed as to what current restrictions are so we cannot emphasise enough that government messaging has to be crisp and clear."
Philip Scott, Scottish Conservative councillor, added there needs to be "clarification of the practicalities" of how the system is going to work between different tiers.
Councillor Derek Wann, who is Angus Council's Children and Learning committee convenor, said it is "certainly not fair to lump Angus in with Dundee".
"I'm an Arbroath councillor and I just can't see how it's justified," he said.
"Many of our communities are far from Dundee.
"I would be quite aggrieved if Dundee City Council has been trying to move Angus into tier 3.
"I feel it's very unfair. The science doesn't much up. The whole point in the tier system is to keep restrictions to council areas.
"I do appreciate it is a difficult one. I sympathise with NHS Tayside. It's obviously not malicious and they are trying to do what they think is right.
"I also recognise some areas cause problems. School kids in Monifieth and Invergowrie will float between the two areas.
"I think the solution is for all but essential travel to stop between Angus and Dundee."
Angus Council leader David Fairweather is due to discuss the issue with communities secretary Aileen Campbell on Thursday morning.
He said he would remain silent until then to avoid jeopardising a positive outcome.
Ben Lawrie, a councillor representing Monifieth, suggested the tier system should be localised even further by postcode.
He said: "It's certainly a weird one.
"Culturally, Monifieth is a very Dundee-orientated place. A lot of people travel for work or to go to the gym or shopping. Broughty Ferry is a stone's throw from Monifieth.
"They are proposing a blanket ban going across Dundee.
"I think the best way forward would be to be more targeted, perhaps structuring it along postcode areas.
"If the Scottish Government had built more capacity into the Test and Trace system then we would be able to look at more targeted lockdowns."
A Scottish Government spokesman said: "Decisions on what level local authorities will be in will be based on the most up to date information on prevalence of the virus.
"No decisions have been taken on what level local authorities will be in and any speculation is premature."