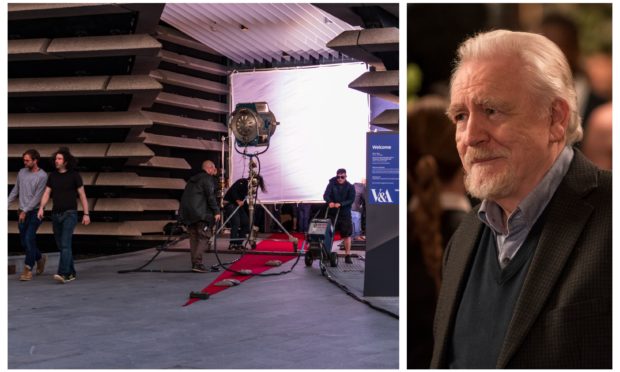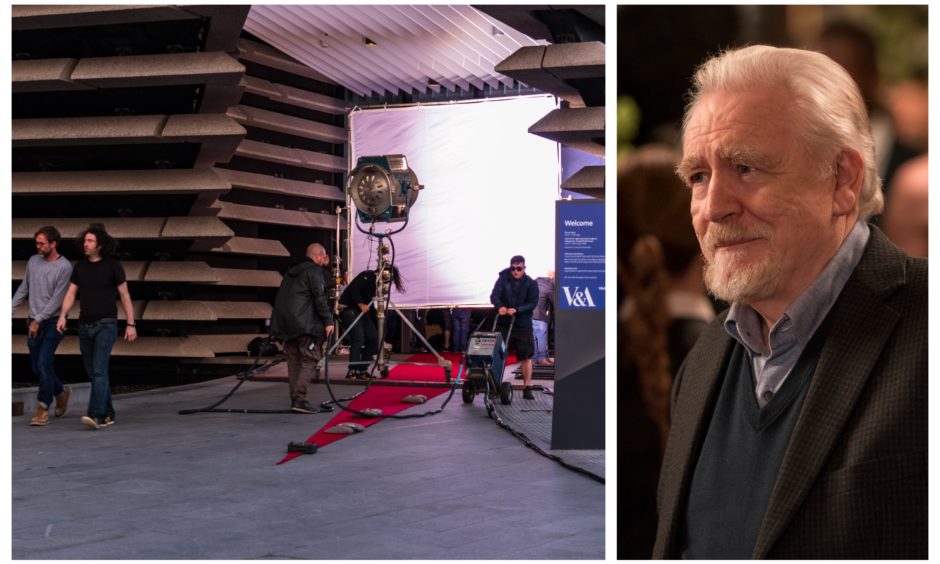 Film and television productions in Tayside and Fife brought more than £5 million to the region's economy last year, a new study has found.
The data from FifeScreen and TayScreen outlines the financial boost from shows such as Outlander and Succession which have used the area as a backdrop.
The organisation said the sector had generated £5.6m of investment for the region and raised its profile around the world.
TV thriller starring Martin Compston set in Dundee to be screened from tonight
However, next year's figures are expected to be considerably lower after coronavirus brought most productions grinding to a halt.
Among the biggest successes Courier Country were Amazon Prime's Outlander — which was filmed at locations in Fife and Perthshire — and Succession, the Emmy-winning HBO drama that saw actor Brian Cox return to his home city to film at the V&A Dundee.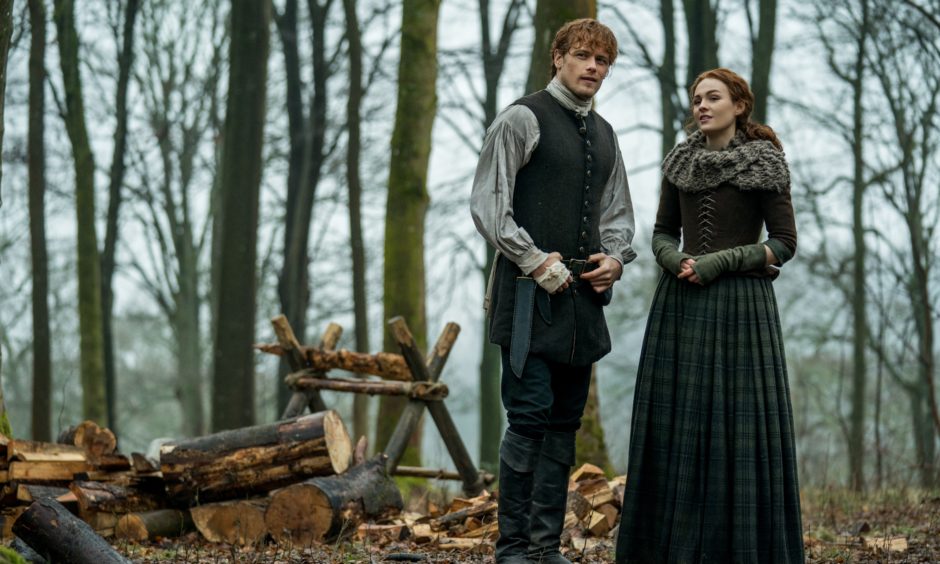 Camera crews also descended on Dundee for Traces, which was written by Fife author Val McDermid and starred Line of Duty actor Martin Compston.
FifeScreen and TayScreen recorded a total of 392 filming days at locations across the region. The body, which acts as screen office for the councils of Angus, Dundee, Perth and Kinross and Fife, helping to arrange activities for crews making films, TV shows, games, apps, commercials, music promos, art and digital projects, said the resultant financial boost was up 8% on the 2018-19 figures.
Councillor Mark Flynn, convener of city development for Dundee City Council, said: "This part of the world has many diverse locations, from the globally famous to the unexpectedly appealing. Added to this is the appeal, culture and 'can do' reception of a region with a thriving creative sector and collaborative spirit.
"These pre-pandemic figures show that the region is hugely attractive to productions, contributing millions to the local economy. And you can't put a value on the showcasing of Dundee and surrounding areas to huge audiences on both sides of the Atlantic."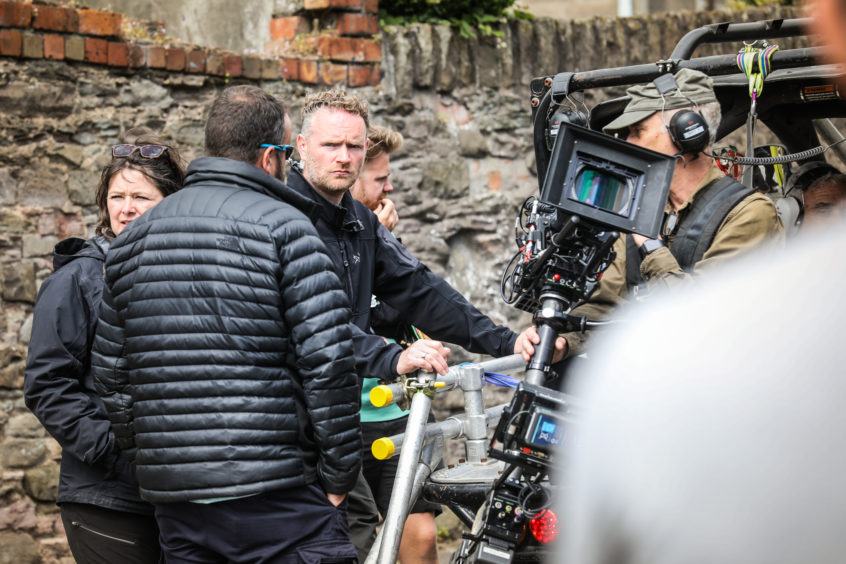 Councillor Altany Craik, tourism convener with Fife Council, hailed the screen office and the council officers and services who work to attract production to the region.
"Their work helps bring our locations and hospitality to wide and diverse audiences," he said.
Coronavirus has cfeated challenging conditions as the film and television production sector deals with the implications of lockdown and further restrictions.
This part of the world has many diverse locations."

Councillor Mark Flynn
However, Julie Craik, FifeScreen and TayScreen manager, said she was hopeful that the year ahead would bring brighter prospects.
"The figures in our annual report show that the region's reputation as hugely attractive to production continued to be in excellent shape last year," she said.
"Unfortunately, Covid-19 means it is inevitable that the figures for 2020-21 will be impacted. Lockdown during the early part of 2020 saw a pause in production that has had impacts that are being faced by every other sector.
"I am delighted that we are starting to see signs of recovery and that crew and companies have adapted to new safety measures.
"New production enquiries are now coming in every day so as we see production getting busier again, we are hopeful that the region will be busy for the rest of this year and into 2021."