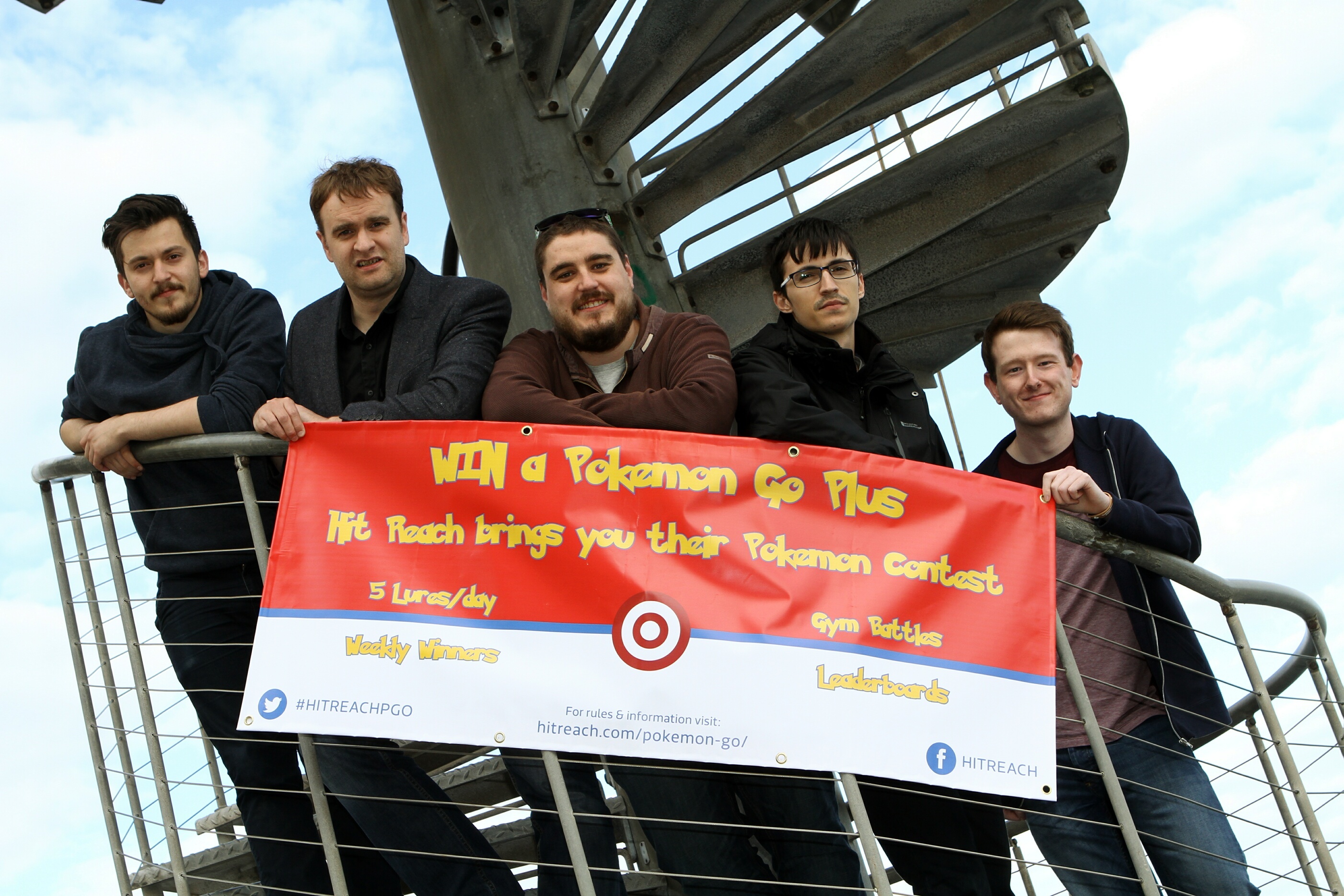 The man behind Dundee's first official Pokemon Go stop believes the virtual craze could be as successful as the city's Oor Wullie Bucket Trail.
Russell Roebuck, commercial director of web design firm Hit Reach, is convinced his firm's "lure stop" will be hugely popular with fans of the hit interactive game.
Pokemon Go launched officially in the UK yesterday and Russell feels by becoming one of the region's premier Pokemon hunting sites, his company's City Quay HQ will soon be awash with eagle-eyed Dundonians.
As part of Hit Reach's initiative, players will be able to take on others Pokemon hunters in organised battles and win free prizes donated by the group.
Russell, who helps design websites for international businesses, believes the Pokemon craze will be as big a hit for Dundee as the city's vastly successful Oor Wullie Bucket Trail.
He revealed: "We've spotted hundreds of players wandering around the local area in the last couple of days-it's like a virtual Oor Wullie Bucket Trail.
"This is going to be a phenomenon and we hope to be at the forefront of it.
"We've created a landmark stop which will attract all the virtual Pokemon to one place.
"We'll be putting competitions in place and giving out prizes to the people playing the game.
"It's about giving a little bit back to the people playing the game. We don't stand to gain anything by doing it."
The game, which is downloaded as an app by smart phone users, has quickly become a virtual sensation.
Shares in Nintendo have soared as a result of the success, with the game becoming the most downloaded app in the USA earlier this week.
It is for these reasons Russell is convinced his firm has bought into the next viral craze.
"I can't believe how many people are wandering around the city," said Russell.
"There's a Pokemon Go Facebook page which has had 350 people join up in a couple of days.
"It's quite fitting that Dundee has the physical aspect of the Bucket Trail and will now have the virtual aspect of this too."
The app allows players to explore their local area by following a map using their phone's GPS location data.
Players can then attempt to capture virtual Pokemon which appear as part of the game.
For more on Hit Reach's project visit www.hitreach.com/pokemon-go/.