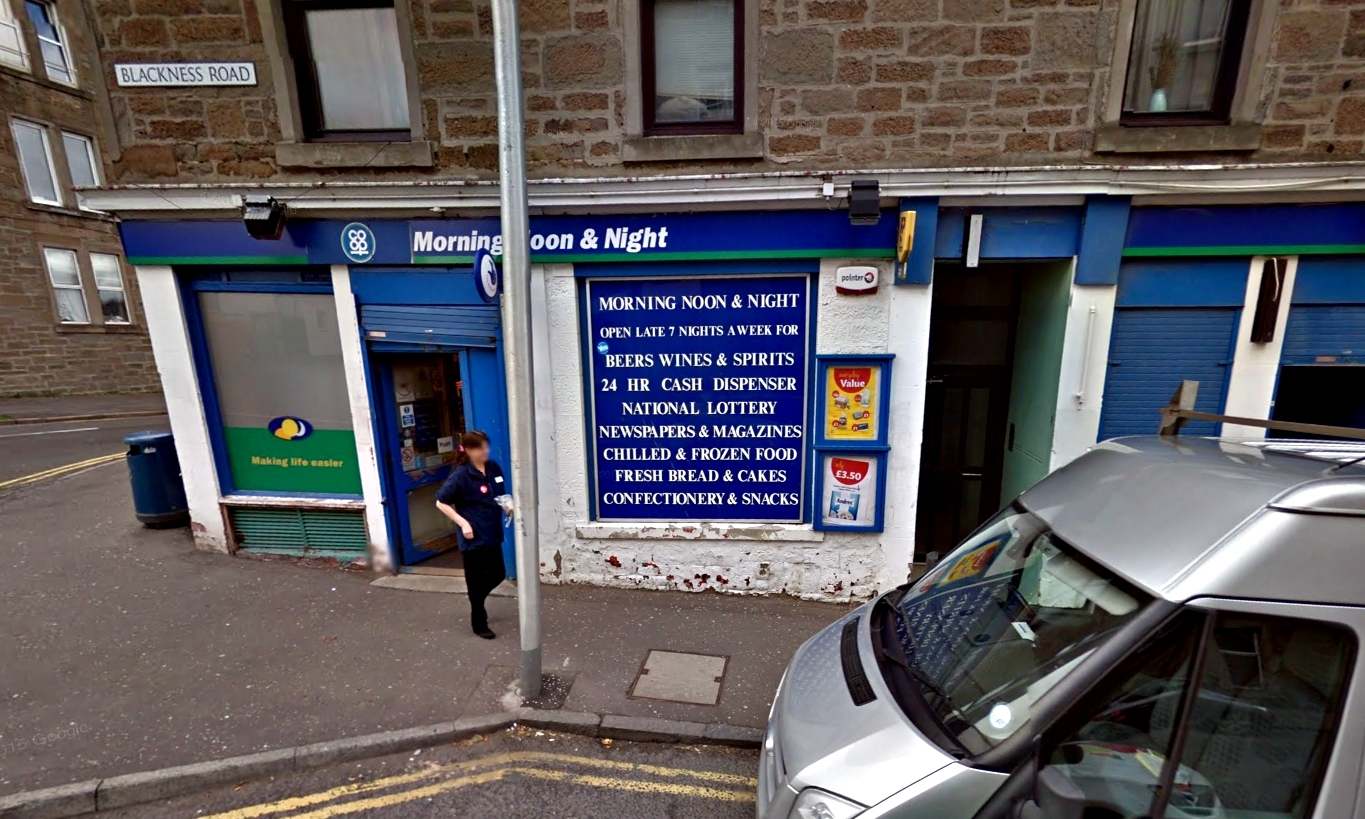 ScotMid is to close one of its few remaining Morning, Noon and Night stores on Dundee's Blackness Road on August 19.
The store is one of the few remaining Morning, Noon and Night-branded outlets remaining in Scotland after ScotMid bought the chain from late Dundee United chairman Eddie Thompson in 2004.
A spokesman for ScotMid said the store was no longer profitable but it is hoped both its two full-time staff and its eight part-time workers will be given jobs at other ScotMid branches in the Dundee area.
West End councillor Fraser Macpherson said he believes the store is vital to the Blackness Road residents.
He said: "The closure of Morning, Noon and Night would be a massive blow to the local community.
"It has served the area well for years and has great staff.
"It is always busy and a well-used store and it is vital for local people. It also has a free-to-use cash machine in an area where there are no nearby cash facilities."
Mr Macpherson added that he understood a rent review had recently taken place and that agreement between ScotMid and the council on continuing the lease had been agreed, leaving him puzzled at ScotMid's decision.
Mr Macpherson he added:  "I really hope there will be a rethink by ScotMid. We cannot afford to see this vital local mini-supermarket close."
However, a ScotMid spokesman said the extension had been agreed as the company tried, in vain, to find a way to save the shop.
"Unfortunately, the store is to close on August 19. The staff were told last week as was Dundee City Council as they hold the lease on the building," he said.
"We've got 10 staff in the store – two full-time and eight part-time and we are in the middle of consultation with them and are hopeful most if not all will be redeployed within our other stores in the area."
He added: "For some time the store has not been sustainable.
"We sometimes take a longer view than other retailers before we close a store  because we are a co-operative and we really consider that they are part of the community but at the same time we have to look after the interests of our 4,000 other employees.
"We have been in negotiation with regards to a number of factors to try to bring the costs down but have been unsuccessful."
He said competition from other retailers and shoppers have less to spend both played a role in the decision to close the store.
"People say it's a busy wee store but people are spending less," he said.
"We have been thinking about this for several months and even got a rent extension to look at all the options but the only option is to close the store."
He added he was sorry for customers and staff who will be affected by the closure.