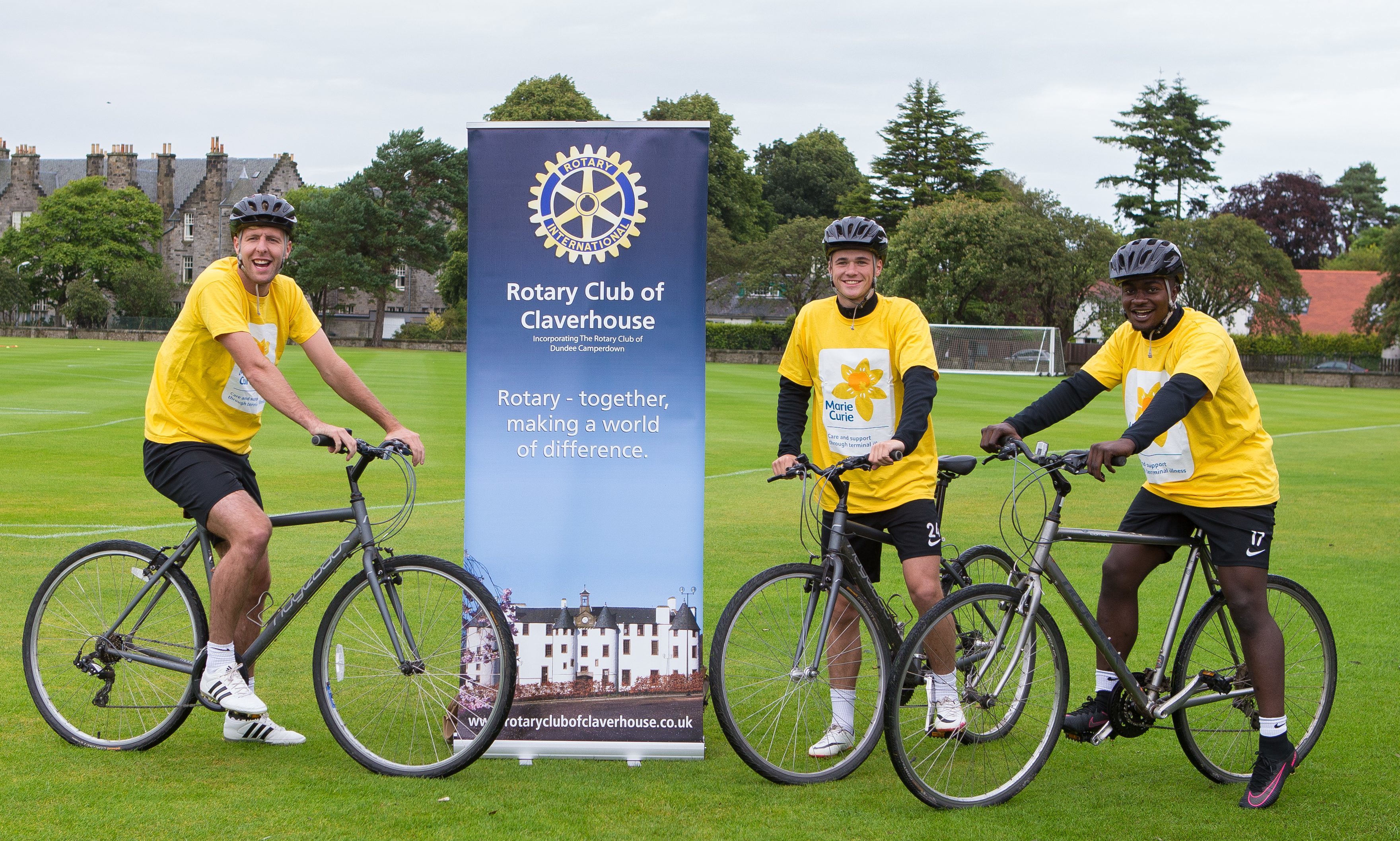 Dundee United are calling people across Tayside and Fife to sign up for the 26-mile Dundee Cyclathon this year.
Players took a break from training to back the bid to get more families on their bikes this autumn.
United manager Ray McKinnon said: "The Dundee Cyclathon is a fantastic event and we're proud to lend our support to it. Every family has been touched by cancer or terminal illness so the fact that riders can raise cash for Marie Curie nursing in Dundee too is a huge bonus."
The event, now in its 15th year, will be held on September 11 and is raising funds for Marie Curie.
Organised by the Rotary Club of Claverhouse, it begins and ends at Camperdown House, following the Green Circular route.
Open to all ages and abilities, organisers stress the family-friendly event is not a race but an opportunity to raise vital funds for end of life care in the 'DD' postcode area this autumn.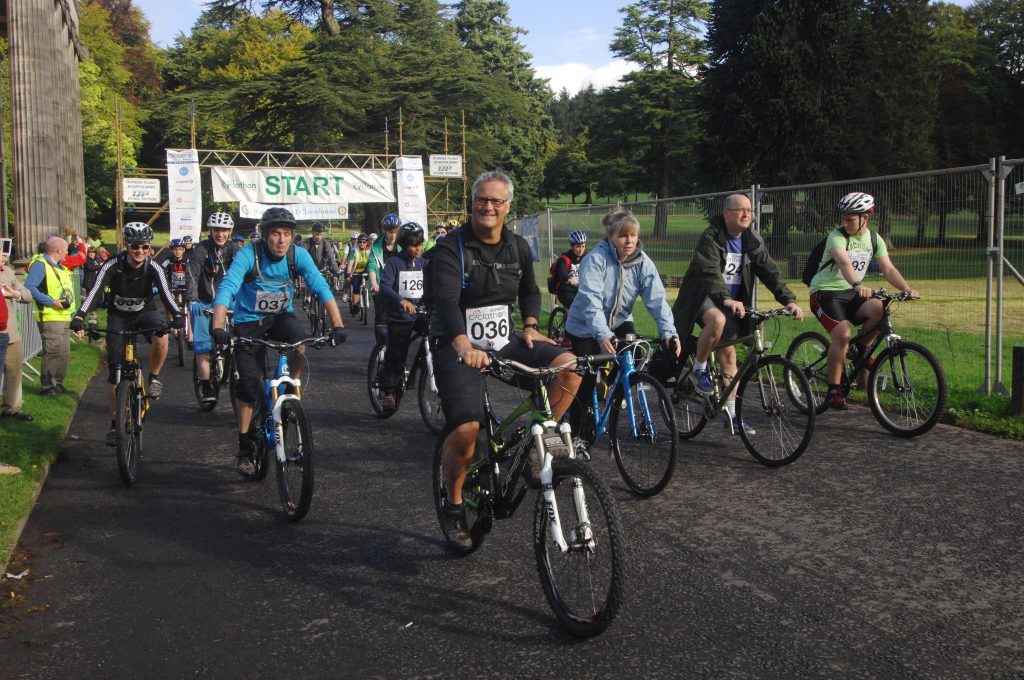 Ian Balgowan of the Rotary Club of Claverhouse said: "The Dundee Cyclathon is suitable for everyone – last year we had a five-year-old complete the circuit on a bike with no gears!
"It is a very safe, well-organised event designed to appeal to families, colleagues, schools and individuals.
"You don't have to be super fit and it doesn't matter if you fancy a picnic lunch half way through, we just want people to have a good time and enjoy a great day out with family or friends and perhaps raise sponsorship for Marie Curie at the same time."
Marie Curie patron Petra McMillan, of Carnoustie, who is taking part, believes participants can have a major impact on community nursing levels in Dundee by signing up.
"Every penny we receive from cyclists will be spent in the same 'DD' postcode area this autumn delivering professional high quality, hands on care to people at the end of life in their own homes," she said.
"Just £20 'buys' one hour of care so we're really hopeful that the city will get behind the Dundee Cyclathon and help us be there for families in need of support at the end of life."
For more information, or to enter, click here or call Ian Balgowan on 07952 537249.