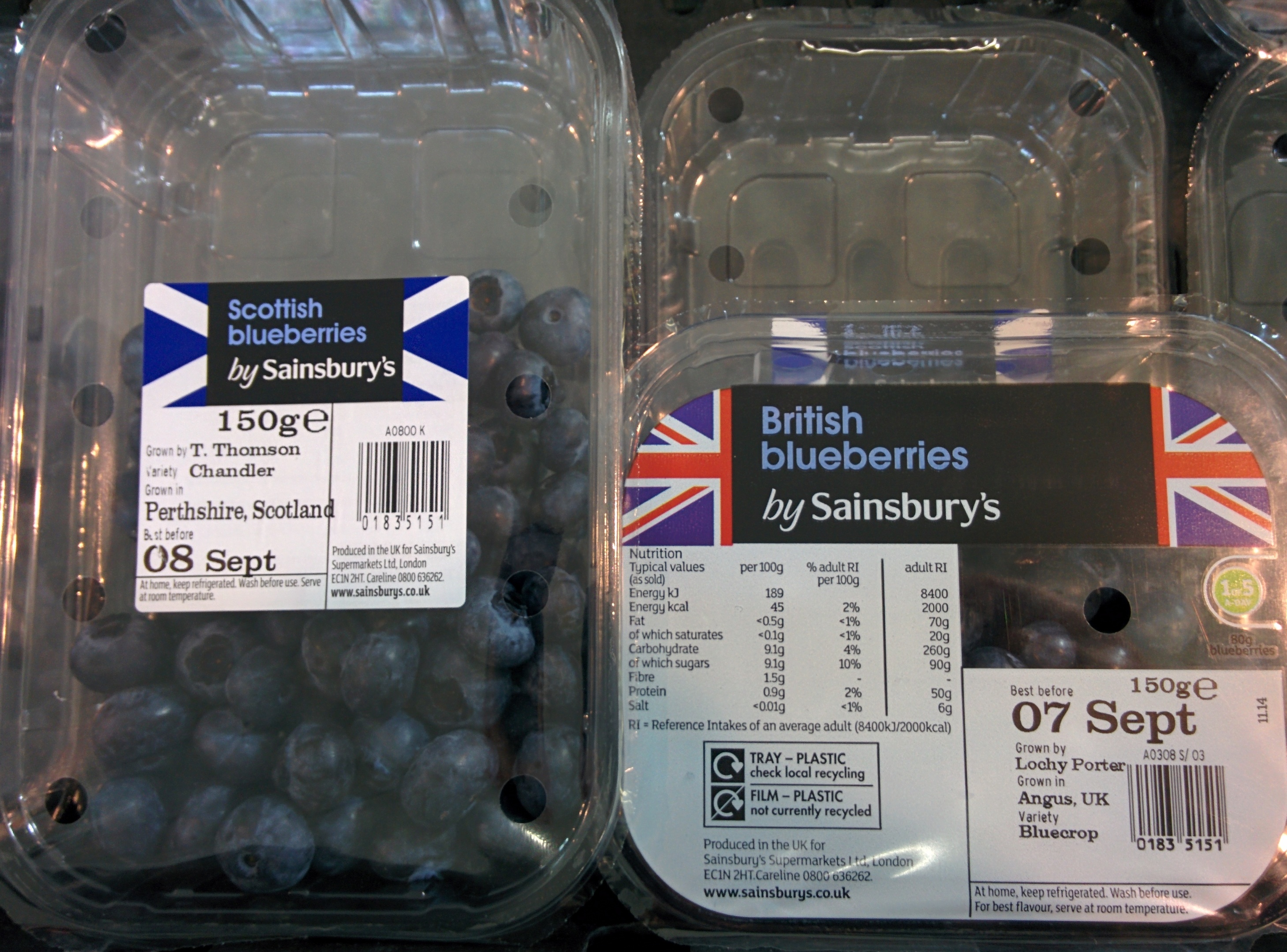 A leading supermarket has said it has no plans to remove the Saltire from Scottish produce after berries in a Broughty Ferry store were labelled with a Union Jack.
Last month Tesco provoked a storm of fury on social media after it revealed it was removing the Saltire from Scottish strawberries.
Now Sainsbury's has denied it is following suit after eagle-eyed customers spotted blueberries sporting different flags at their Broughty Ferry store.
One 150g punnet of blueberries produced in Perthshire, bore a Saltire and was branded as Scottish produce.
However, a second punnet, grown in Angus, bore a Union Jack and was described as British produce.
A spokeswoman for Sainsbury's said there are no plans to scrap the Saltire, but that producers are asked to use up older packaging they have in stock, regardless of what flag it carries.
She said: "We label berries grown in Scotland with the Saltire wherever possible and have no plans to remove the Scottish flag from our packaging."
Tesco was roundly condemned on social media for removing the Saltire from its Scottish strawberries last month.
A Tweet from the company said the decision had been taken because of complaints from English customers.
However, the company later claimed the decision had been taken to standardise their stock across the UK.
Soft fruit producers, such as James Porter of East Scryne, near Carnoustie, said it is common practice to use packaging with the Union Jack on it for food intended for sale in England.
First Minister Nicola Sturgeon was even drawn into the row.
She asked what the response would be if Union Jacks were removed following complaints from Scottish customers.
One Perthshire man even decided to take matters into his own hands.
Craig Hill went into his local Tesco in Rattray and put his own stickers on packs of strawberries.
They featured the St Andrews cross and bore the words "End London Rule".
He spent an hour putting on the stickers before bragging about his actions on Facebook.