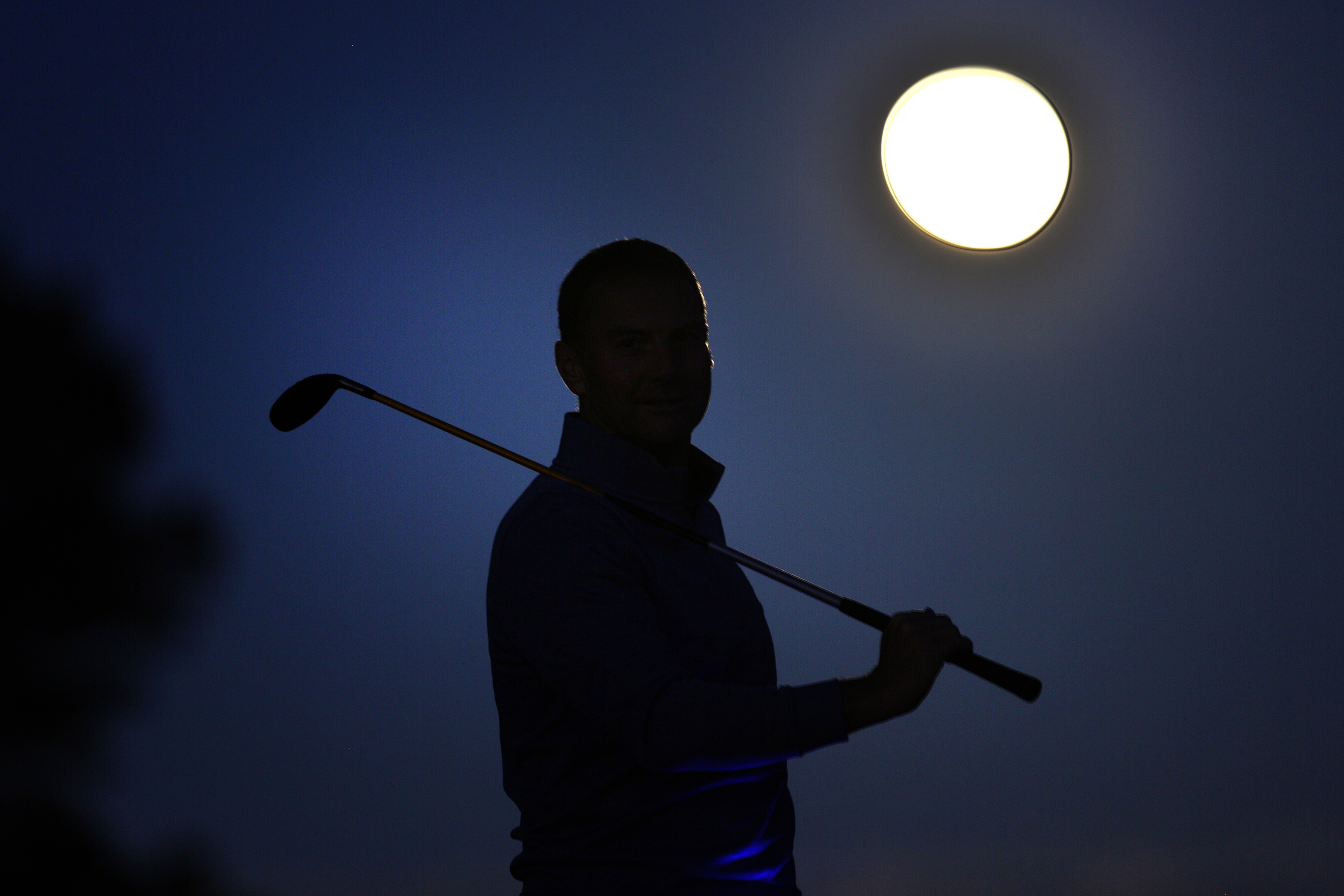 If you've ever wondered whether traditional golf is for you, how about teeing off in the pitch black with a brightly lit ball that allows just eight minutes to find any errant shot?
That's the proposal being offered by Monifieth Golf Club, which has imported the intriguing Nite Golf concept from the USA.
A small-scale trial on the course saw selected fairways and greens lit with different coloured LED lights and flags replaced with six-foot glowing LED poles.
Stepping up to the tee, players struck a brightly coloured ball off into the darkness, with only the lighting for guidance.
Each had already signed a disclaimer and been issued with a pocket torch to help them traverse the course.
Once hit, the LED-lit balls stay lit for eight minutes – hopefully enough time for golfers to track them down.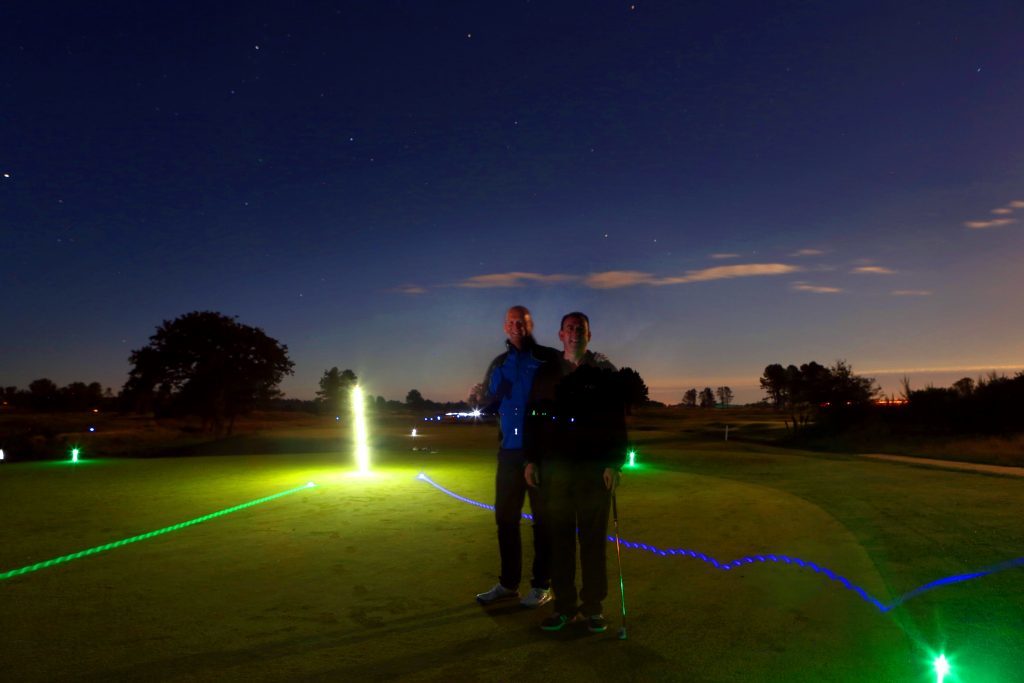 The Club hopes to convince members old and new that the fall of night does not mean they need pack up and head for the nineteenth hole.
Member Craig Hill, however, hopes that the idea could be the key to attracting a new generation of younger players to the sport.
He has invested heavily in the equipment required to stage the Nite Golf sessions and has been delighted to see Monifieth back his idea.
Craig said: "I like trying to find new innovations and having seen Nite Golf become quite the success in the US I hope it can be big for us too.
"We are the first Scottish club to do this for ourselves and though it is a bit of fun at the moment, who knows where it may go.
"At Monifieth, and at other clubs across Scotland, we can see that golf is flagging a little, with memberships ageing.
"There are fewer young players coming through and many people simply don't have the time to do 18 holes.
"I'm hopeful that this could help, giving younger players a fun first introduction to the game."
Craig said the first session had given him confidence he is on the right track, with the trial "going really well".
"It was great night weather-wise and everyone wants another shot, so I think I have started something," he said.
"I only set-up 3 holes in round circuit for this trial but the guys went out and played them again a couple of times so made up the nine holes.
"There were even a few dog walkers who thought it was an excellent idea. They loved watching the different coloured balls streaking through the night sky."
Craig now hopes that others will agree that the Nite Golf concept makes nightfall the perfect time to venture out on the Monifieth course.
He plans to stage the sessions once a month to begin with and is also keen to hear from any other clubs who would like to do something similar.