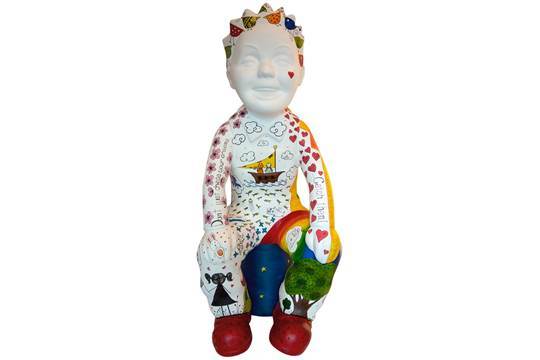 A statue of loveable scamp Oor Wullie encased in a snowglobe entranced visitors to Ninewells for weeks.
Now one of its 70 fellows has taken up permanent residence at the hospital thanks to the success of a staff crowdfunding campaign.
Oor Dreamcatcher Wullie was declared "affy braw" by those who gathered to see it unveiled in a temporary position on the hospital concourse.
It will go on to greet visitors to the Tayside Children's Hospital in the hope that it will lighten their spirits and make them smile.
NHS Tayside Chairman Professor John Connell found himself caught up in the excitement when he said the medical staff had been determined to secure "their ane Oor Wullie".
"The Oor Wullie Bucket Trail fundraising event proved to be an amazingly successful event this summer and I am delighted that Oor Dreamcatcher Wullie is now making his permanent home here amongst us at Ninewells," he said.
"The campaign to secure our "ane" Oor Wullie for the Tayside Children's Hospital captured the hearts and minds of not only our staff, who supported this fundraising campaign but also encouraged members of the public to dig deep and donate.
"It is fitting that Dreamcatcher, which was created with the help of children, will help bring a smile to the faces of children and their families who attend the children's hospital in the future."
Consultant anaesthetist Dr Simon Crawley was the driving force behind the staff fundraising campaign to have an Oor Wullie at Ninewells Hospital.
Even then, it may not have happened, but for generous support from Gordon Deuchers, MD of GA Engineering, who put his hand in his pocket to help out.
Dr Crawley added: "The response from NHS Tayside staff and members of the public to the fundraising campaign was absolutely overwhelming.
"I was delighted that, with the additional generous donation from Gordon Deuchers, I was able to win Dreamcatcher at the Oor Wullie Bucket Trail auction ensuring that it would be this Oor Wullie making his home at Ninewells."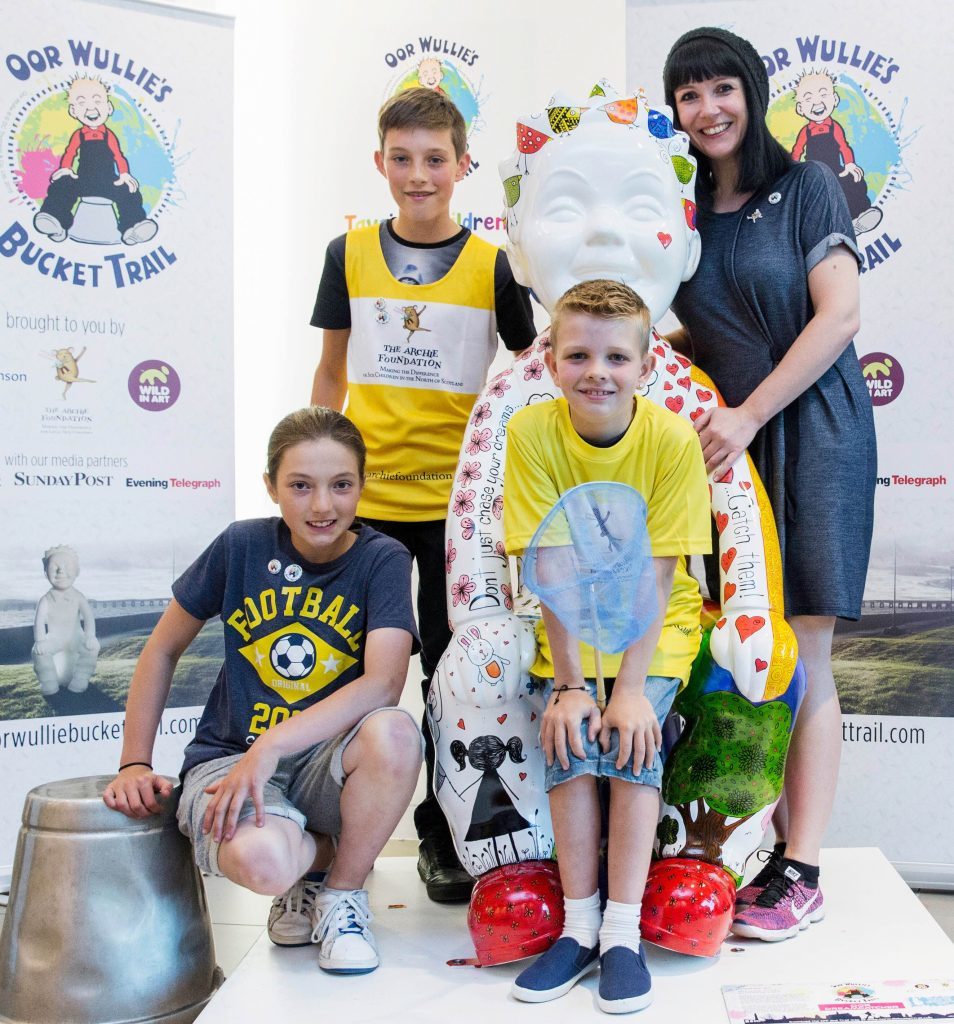 Dreamcatcher artist Suzanne Scott, meanwhile, said she could not think of anywhere better for Wullie to be than at Ninewells.
She said: "Oor Dreamcatcher was created to inspire those around him to not just chase their dreams but to catch them too.
"Sixteen children helped me and Oor Wullie catch our dreams over the summer and I hope that the combination of their dreams and mine will put smiles on the faces of those needing a little cheering up or create a nice distraction from being in hospital.
"He will remind people of the inspiring project that was The ARCHIE Foundation's Oor Wullie Bucket Trail and of how it will now go on to help make Tayside Children's Hospital even better than it is now."
The Oor Wullie Bucket Trail auction raised a staggering £883,000 for the Archie Foundation, which is raising money to create a twin operating theatre the children's hospital.
Community groups, businesses, organisations and individuals all bid for the 70 much-loved statues, which proved a nationwide hit.