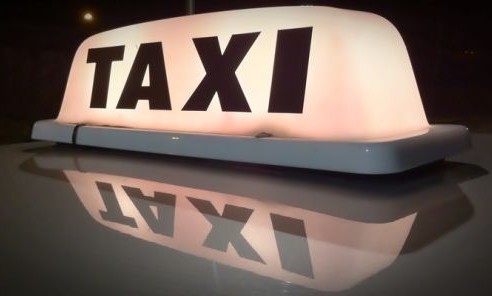 Unlicensed taxis and banned cabbies are operating after dark in Dundee, it has been claimed.
Graeme Stephen, chairman of the Dundee Taxi Association, said that he has had numerous reports of suspended taxi drivers continuing to work throughout their ban.
Meanwhile, a taxi driver with over 30 years of experience in the city claimed the industry is "getting worse", with some drivers allegedly lending their badges to unlicensed family members, who then drive unsuspecting passengers.
The man, who spoke to the Courier on the condition of anonymity, also voiced fears about an unknown male with a "fake" taxi plate picking up punters in the city centre on Friday and Saturday nights.
He said: "This bogus taxi driver has been operating in Dundee every weekend for the past four or five months.
"Nobody knows who he is — he could be anyone. He only ever works on Friday and Saturday nights, after dark.
"He has a false plate and drives an absolute heap of a car – it's in very bad condition and should not be used as a taxi.
"I have reported this to the police and the council, with a description of the car and the number plate, yet no one seems to be doing anything about it.
"There's a also a lesser-known issue of certain drivers giving members of their family their badges.
"This happens all the time but it's very hush-hush and again, no one's doing anything about it.
"Passengers don't have a clue these things are happening.
"Essentially these people are stealing from honest drivers who pay their dues and follow the rules."
The source also expressed concerns about the condition of some of these vehicles and the drivers' appearance.
He added: "Dundee is on the up and we have the V&A coming, so the first thing many visitors will experience is the taxi ride from the station.
"A lot of the drivers are scruffy and their cars aren't clean, so this will give the city a bad image."
Mr Stephen said council representatives had discussed at taxi association meetings possible measures to tackle unlicensed drivers.
He said: "I have heard anecdotal evidence of people who have been suspended by the council for misdemeanours continuing to drive.
"However, it's very hard to prove these things.
"One of the ideas floated in meetings was to have a system similar to the USA, where the driver's photo is displayed where the tax disc used to sit.
"I don't know if the council will implement this though."
A Police Scotland spokeswoman said taxi licensing was an issue for the local authority.
A Dundee City Council spokesperson said: "We are not aware of the complaints but if the individual would like to contact the council we will fully investigate.
"If a taxi driver is found to be in breach of regulations they will be interviewed by council staff and could be referred to the licensing committee."