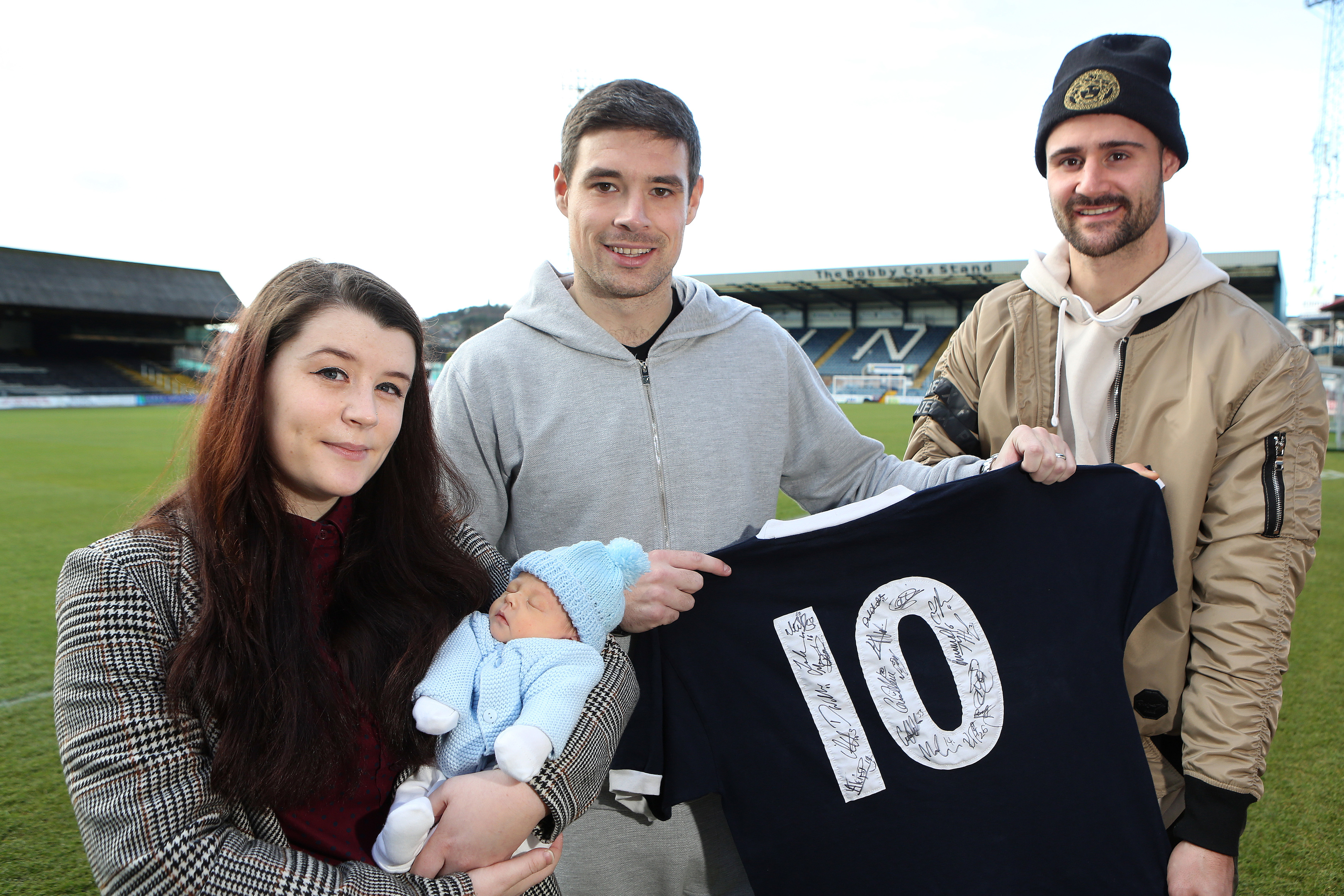 A Dundee FC fan who gave birth in her club's league-winning jersey has thanked her heroes after they signed the commemorative shirt.
As previously reported in The Courier, Megan Brough, 26, gave birth to son Julian on December 21 while wearing her dad's 1962 Dark Blues replica league winning jersey.
Having given birth more than seven weeks early, die-hard Dee Megan made a social media plea to the club in the hope she could get the commemorative jersey autographed.
The new mum attended Dens Park while heavily pregnant and wanted the special shirt as a "memento" of Julian's birth.
On Tuesday, Megan, partner Ryan and baby Julian attended Dens Park to be presented with the signed top.
Speaking after being presented with the special shirt, Megan said: "It was really nice of the players.
"I really wasn't expecting anything like this. I thought I would just hand in the top and get it signed.
"A big thank you to all the players for coming out.
"Julian's room will be a Dens Park shrine."