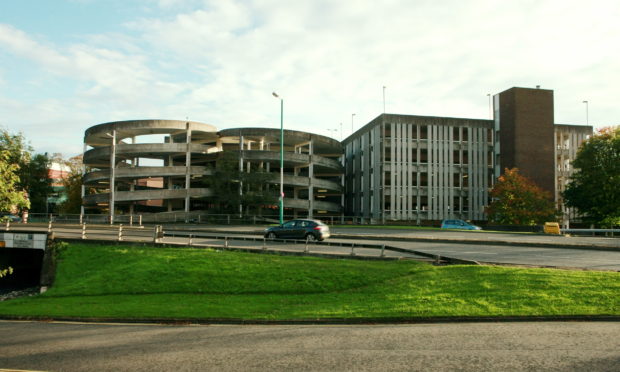 Dundee drug addicts are using stairwells in the multi-storey car park metres away from Bell Street police station to inject heroin.
Users have been spotted injecting in full public view on the paths leading from the car park to the streets below.
Bins on several floors at the doors of the car park's stairways are filled with drug-taking paraphernalia, including discarded needle packets, empty vials and metal spoons.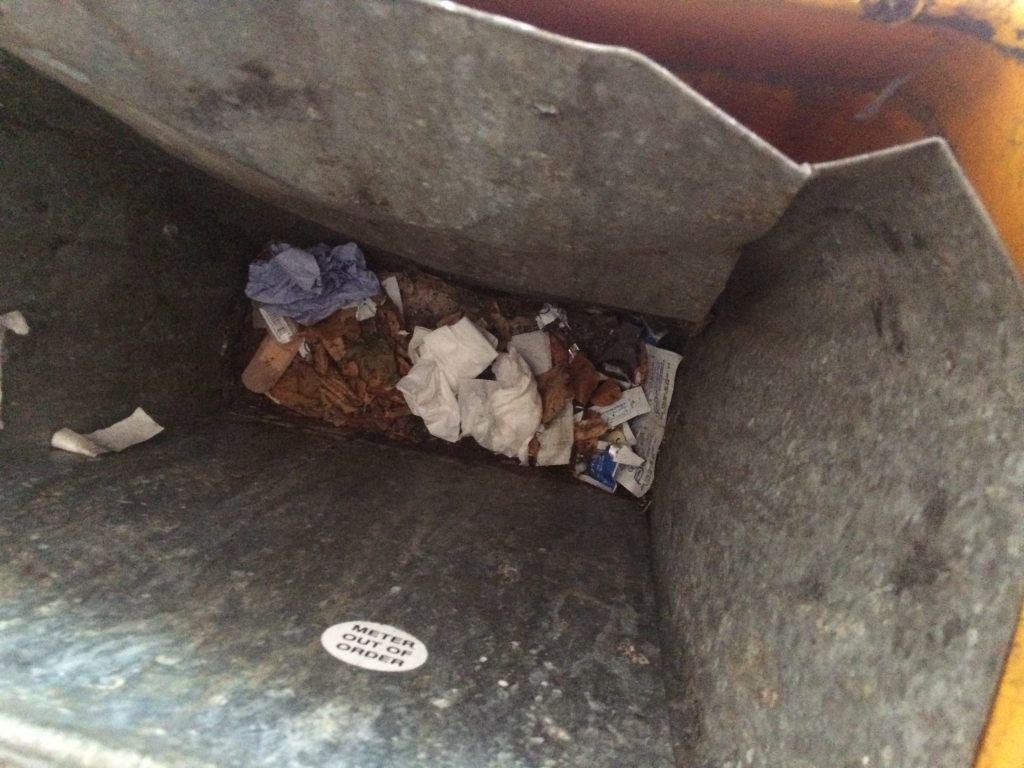 One addict was spotted injecting at 10.30am, "completely oblivious" to commuters walking past, surrounded by bags filled with shopping and discarded needle packets.
When asked to leave the car park, having apparently finished his drug taking routine before being discovered by staff, the man seemed unfazed and unapologetic about what had just taken place.
Maryfield councillor Ken Lynn said improvements had been made in clearing the streets of discarded drug materials, but trying to prevent users taking drugs in public was difficult to eradicate entirely.
He said: "If members of the public come across people taking drugs in communal areas, or if they see any discarded needles or drug-use items, then I would ask them to call the council's rapid response team.
"Trying to stop people from taking drugs in public areas is difficult. Often, once an addict has purchased their drugs, they will go on to take their drugs as quickly as they can.
"This sometimes happens in stairwells, and sometimes it happens in closes and communal areas. People in Dundee don't want to have to see these things, but it is difficult to combat it."
Mr Lynn, who serves as chairman of Dundee City Health and Social Care Integration Joint Board (IJB), has proposed the council provide safe centres where drug users could take illicit substances under the supervision of medical professionals.
A similar scheme has been taken up by Glasgow City Council, but critics of the idea – including a former-drug-addict-turned-reverend – believe "fix rooms" give addicts official approval to continue destroying their lives.
Inspector Kerry Lynch, of Police Scotland, said: "The city centre policing team regularly patrol our city centre and along with city centre ambassadors, we respond to immediate concerns regarding drug-taking activity in public places.
"We also carry out positive enforcement action in the city centre to disrupt and deter drug related criminality, including carrying out searches under legislation and warrant, seizing controlled drugs and arresting those involved in their possession and supply. Additionally those who are drug dependent are signposted to relevant agencies for advice and wider support regarding their individual needs.
"Our advice is, if you feel concerned or suspect any drug-related activity please contact us on 101 and report it to us."
A Dundee City Council spokesperson said: "We regularly monitor the area and take appropriate action where necessary.
"Discarded needles are something the council takes extremely seriously and we would like to remind people the Dundee Community Safety Partnership is available 24 hours a day seven days a week for the safe removal of discarded needles.
"If you find any drug paraphernalia, anywhere in Dundee, you should call 01382 433063 to arrange for its removal."