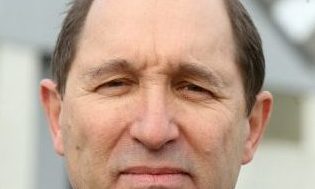 Veteran  councillor Laurie Bidwell has welcomed news Broughty Ferry will once more have a central Post Office.
Mr Bidwell was shocked the Ferry's Gray Street depot closed without warning late last month.
The town's Post Office, located within Nisa, closed along with a Nisa outlet on Dundee's Perth Road.
Both stores had been experiencing various problems with stock and were due to undergo a re-brand. "Operational reasons" were blamed for the closure.
Fresh applications to run a new Post Office in the town are being welcomed. Applicants have until April 30 to apply for the right to operate the facility.
Mr Bidwell believes opening a new depot in central Broughty Ferry will prove to be great news for residents.
The Labour councillor said: "I am pleased to see that the Post Office have lost little time in advertising the franchise of Broughty Ferry Post Office.
"I am sure that many constituents will be relieved to know that steps are being taken for a Post Office to reopen in central Broughty Ferry.
"It was a shock for customers and the staff of the Gray Street Post Office when it shut without warning last week.
"I understand that the Post Office is looking for a like for like replacement and not downgrading the range of services that might be on offer.
"This time, when the franchise is granted, I hope more care will be taken in choosing a location in a more central location on one of the main streets south of the railway line.
"This would, I think, be mutually advantageous for the health of the Post Office business as well as for customers shopping in central Broughty Ferry."
To learn more about the development or to apply to run the facility visit http://runapostoffice.co.uk/home/result/show/broughty-ferry-post-office-dundee-dd5-2dg