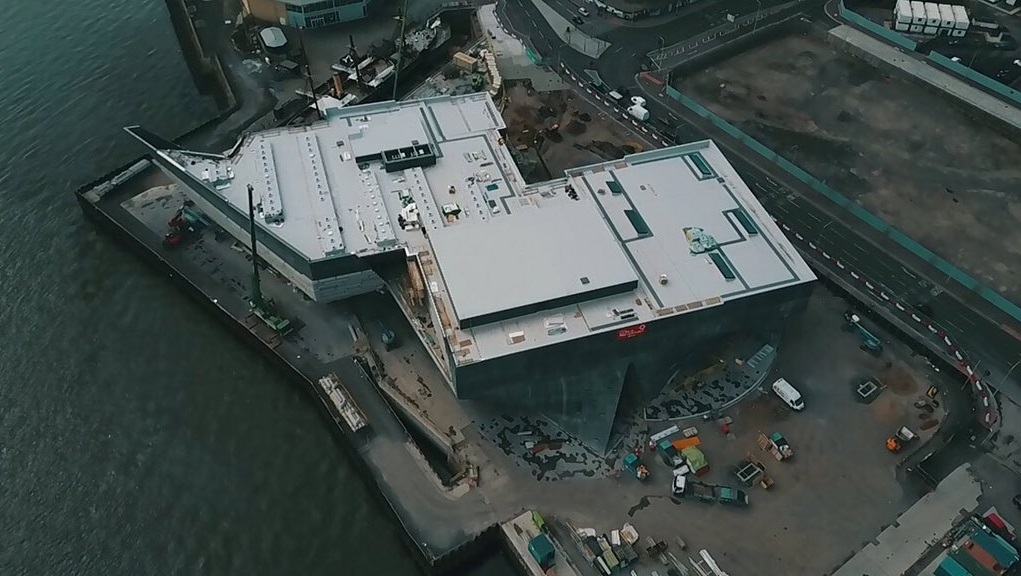 The V&A might be eye-catching but here's a view of the building few humans will have seen before.
A Courier reader sent in this overhead shot of the Kengo Kuma-designed building, giving a bird's eye view of the centrepiece of Dundee's waterfront development.
Once the cofferdam has been removed, the "prow" of the building will jut out over the Tay.
The £80.1 million building is currently under construction and is scheduled to open to the public next year.
More than 2,000 cast stone panels are currently being hung on the exterior of the building to give it the look of cliffs.
Each individual panel can weigh up to 3,000kg and can span up to four metres.
The photographer also captured this image of the new hotel being built over Dundee railway station.