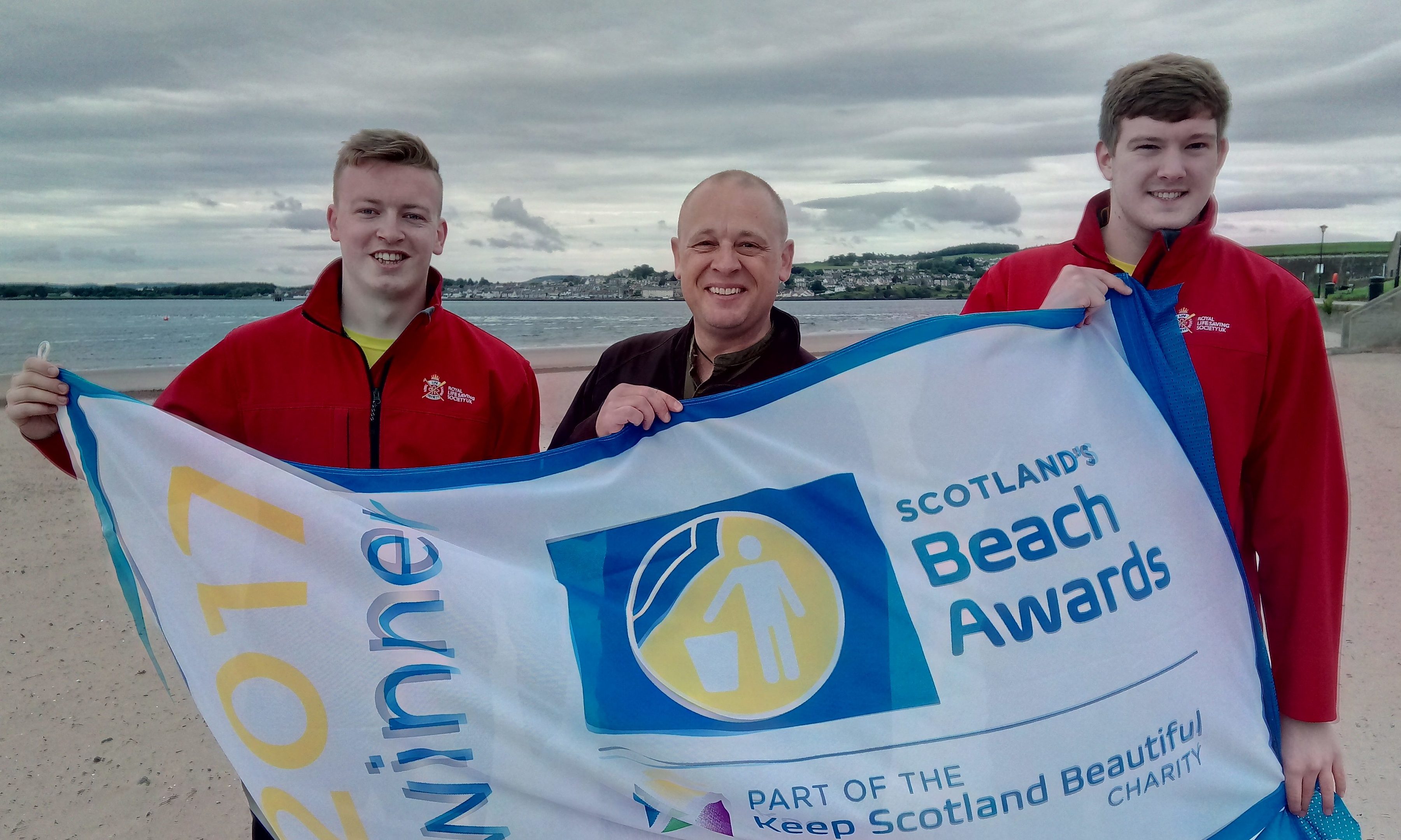 Broughty Ferry beach has claimed a top environmental award for the 14th year in a row.
National charity Keep Scotland Beautiful presented the Ferry with the seaside award for the overall standard of its beach and water.
The beach has been consistently recognised for its cleanliness, water quality and facilities.
Dundee City Council neighbourhood services convener Kevin Cordell described the award-winning sands as a "great asset".
According to Mr Cordell, the high standard of the area's beach is an attractive proposition to visitors.
He said: "It's fantastic to see that Broughty Ferry beach has been presented with the seaside award by Keep Scotland Beautiful for the 14th year running.
"We were coming here when we were four or five-years-old and it's always been a great asset. It's fantastic.
"But now the water quality is excellent, there's not a drop of litter and it's book-ended by the nature reserve and rock garden.
"We want everyone who uses the beach to be responsible, so we've got litter bins, dog fouling bins and the new signs advising cyclists to dismount.
"The beach has always been a huge asset for Dundee and continues to be enjoyed by visitors and locals all year round, but particularly during the summer months."
Mr Cordell added that an 'excellent' rating designated to the Ferry's bathing water by the European Union is "great news".
Scotland's beach awards celebrate clean, well-managed and sustainable beaches which demonstrate excellent management and environmental best practice, ensuring high standards.
To achieve a Keep Scotland Beautiful beach award 25 separate criteria must be met, recognising well-managed access and facilities, high standards of cleanliness, safety and community engagement reflecting the needs of users.
Broughty Ferry beach is a designated bathing water monitored by the Scottish Environment Protection Agency (SEPA) between June 1 and September 15 and given an 'EU bathing water classification' based on four years of monitoring data.
'Excellent' is the highest classification awarded.