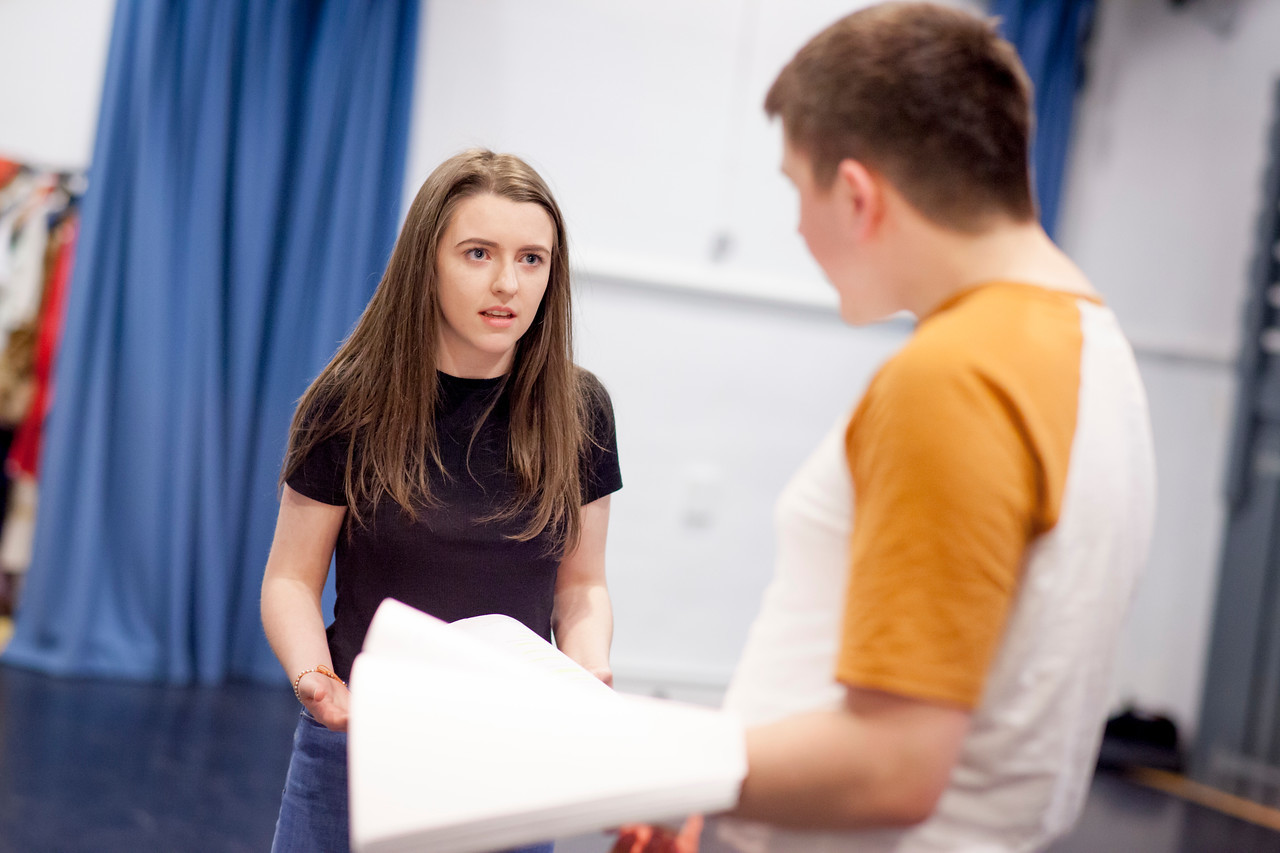 A topical play about conflict and devastation will have its world premiere at Dundee Rep on Friday as part of a double-bill featuring young actors from the city.
Developed and written by acclaimed playwright Laura Lomas in partnership with more than 100 young performers, The Blue Road will be staged on Friday and Saturday.
The second play will be HOME, which has been devised by members of the Youth Theatre Group aged between 14 and 16.
The Blue Road is a newly commissioned collaboration between Dundee Rep Theatre, Derby Theatre, Royal & Derngate in Northampton and the Theatre Royal Plymouth.
The play was created following a series of workshops with Laura Lomas and young actors, aged between 17 and 19, from the four cities where they discussed their views and concerns about the world today.
The result is a play which follows the journey of six youths who, after being forced to flee from their homes, find themselves stranded in a forest.
It explores themes such as loss and living in the aftermath of a crisis and how young people make sense of what has happened.
Directed by The Rep's Lisa Williamson, The Blue Road will be performed by a cast of young people at Dundee Rep, followed by performances by the partner theatres in Derby, Northampton and Plymouth.
Lisa said: "It has been such a privilege to be a part of this national co-commission.
"For our youth theatre to have met and worked with the writer of the play, given their thoughts, opinions and ideas and received a brand new piece of writing in return is such a unique experience.
"Laura Lomas has written a challenging piece of text both in content and style and Dundee Rep Youth Theatre have relished the opportunity to work on this play.
"The themes of conflict, aftermath and beginning again feel so relevant to the world we live in now and we are excited to share our finished product."
HOME forms the first act of the double-bill and has been devised by 14-16-year-old performers from The Rep's Youth Theatre, as a response to The Blue Road.
During their research and development period, the actors took inspiration from The Blue Road, personal stories and global affairs to explore what "home" means to young people in 2017.
They discussed views on dissatisfaction across the UK and fear of their voices not being heard by those who will be leading them into the future.
Dundee Rep's Head of Creative Learning Gemma Nicol added: "The June double-bill is a very exciting performance for both the audience and our young actors. It has opened much debate and conversation about how young people feel in the UK, the affect that political issues have on them and how they might respond to this through theatre."
Dundee Rep Creative Learning (RCL) is Scotland's largest theatre-based creative learning department and works with an average of 27,000 people of all ages and abilities each year.
Tickets for The Blue Road and HOME double-bill are now on sale at Dundee Rep Box Office on 01382 223530, or via the website at www.dundeerep.co.uk.