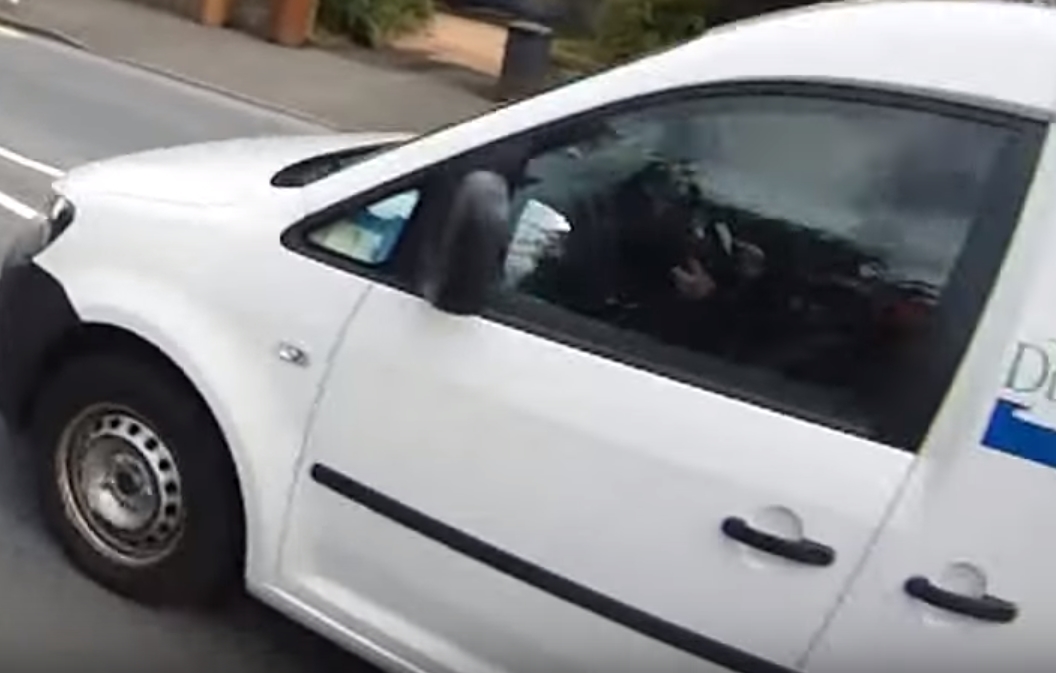 A Dundee City Council workman has been condemned by a leading road safety charity for texting while driving.
Charity Brake said using a phone while behind the wheel – either speaking or texting – is as dangerous as drink-driving.
David Evans captured the driving while cycling along Arbroath Road last week and posted the video online.
Mr Evans wrote: "The driver almost pulls out in front of me whilst tap-tap-tapping on his mobile phone.
"As he passes me he's still tap-tap-tapping away (must be something important he has to say to someone.)
"Pull up at him on the lights and he's still texting."
The council van overtakes the cyclist on Arbroath Road but Mr Wells catches up with it at the junction with Albert Streeet.
He can then be heard telling the driver: "Texting and driving is a bit dangerous, alright?"
Although the video itself moves too fast for the driver to be clearly seen, this screengrab shows the driver with the phone in his right hand while stopped at Arbroath Road's junction with Albert Street.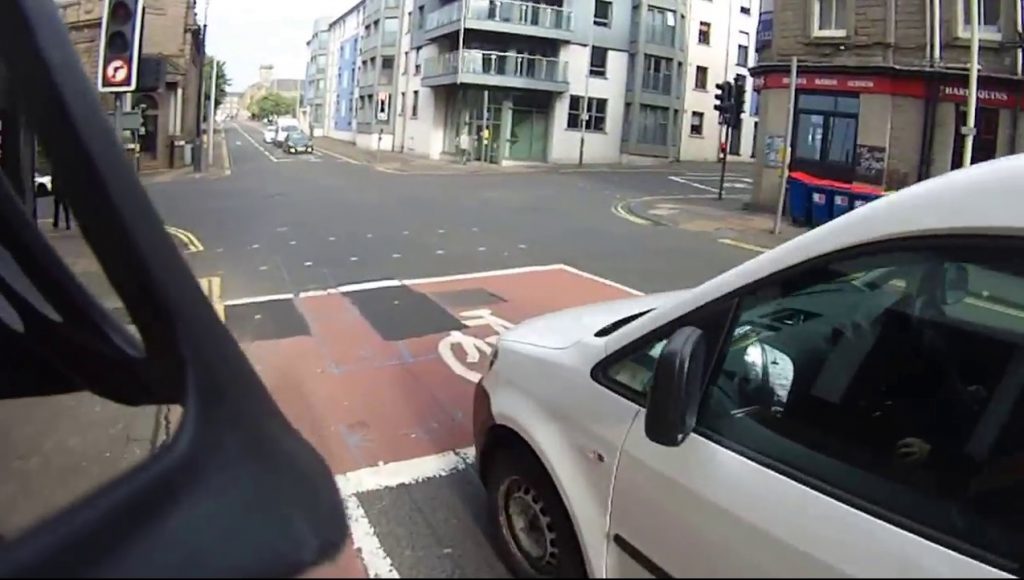 Studies have shown that drivers' reaction times are 35% slower when texting.
One study even found they were 23 times more likely to be involved in a collision that a driver concentrating on the road.
Jason Wakeford, spokesman for Brake, the road safety charity, said: "Using a mobile at the wheel puts people's lives at risk.
"It's also illegal and, since March, motorists caught texting or calling while driving could now end up with six points on their licence, a £200 fine or a ban.
"Research shows that using a phone behind the wheel affects reaction times as much as drink driving, increasing the chances of a deadly crash.
"Brake urges motorists to put mobiles on silent and out of reach when in the car, to keep focused on the road."
A Dundee City Council spokeswoman said the incident would be investigated.
She said: "We take reports of this nature very seriously and every incident is investigated.
"Through our Occupational Road Risk, guidance is provided to assist and support our drivers, ensuring the safety to other roads users, pedestrians, passengers and the driver."