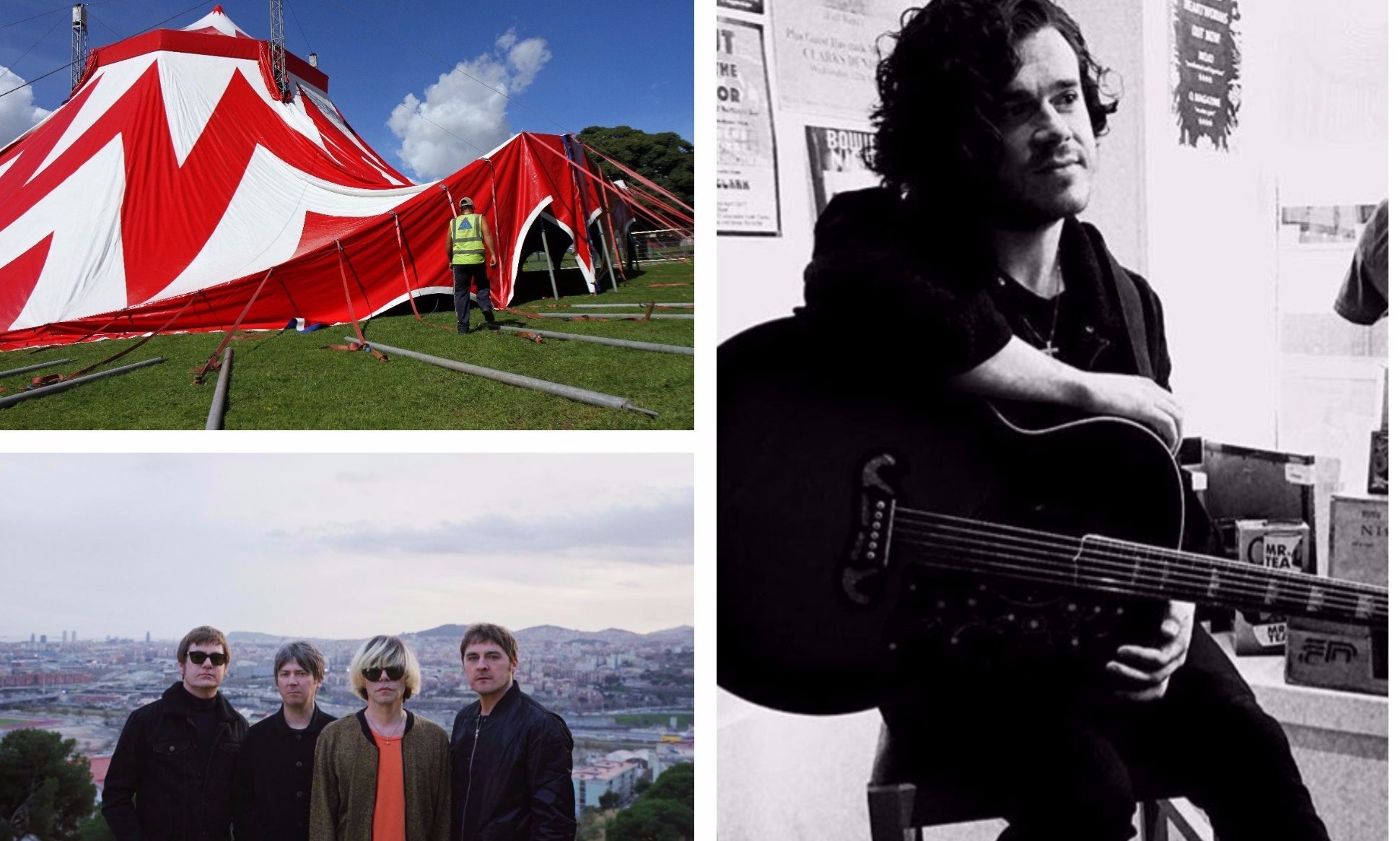 With Dundee's biggest music event in more than a decade only days away, we've complied a list of everything you need to know about Carnival 56.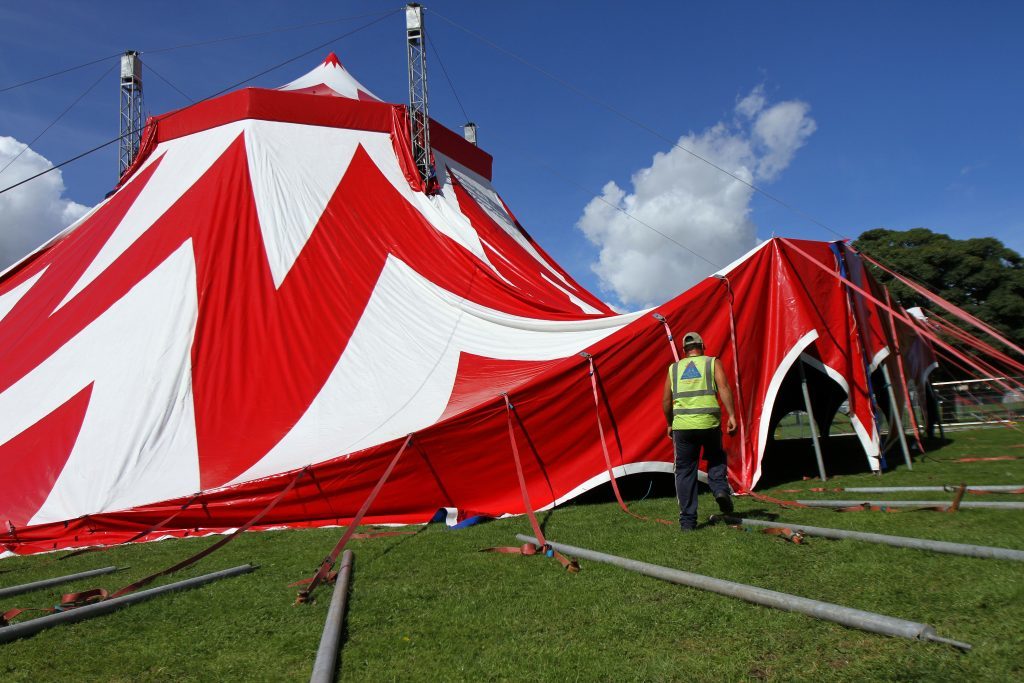 Where? What? Why? When?
Carnival 56. Camperdown Park, Dundee. Scotland's newest music festival (it's been 11 years since anything of this scale has come to the city, and that was for Radio 1's Big Weekend). Saturday, August 12 until Sunday, August 13.
What's up with the name?
Carnival 56 is named after its grid location on a map of Dundee.
Opening times?
The festival will be open from noon until 11pm every day, with last entry into the venue at 9pm. This will be strictly enforced. There is also a no re-entry policy. The box office is open from 11am. Bars and food vendors closing at 10.45pm.
Are there any age restrictions?
Yes. Only people aged 12 and above can attend. Those aged between 12 and 17 must be accompanied by an adult aged 26 and above. One adult can sign in a maximum of three teenagers.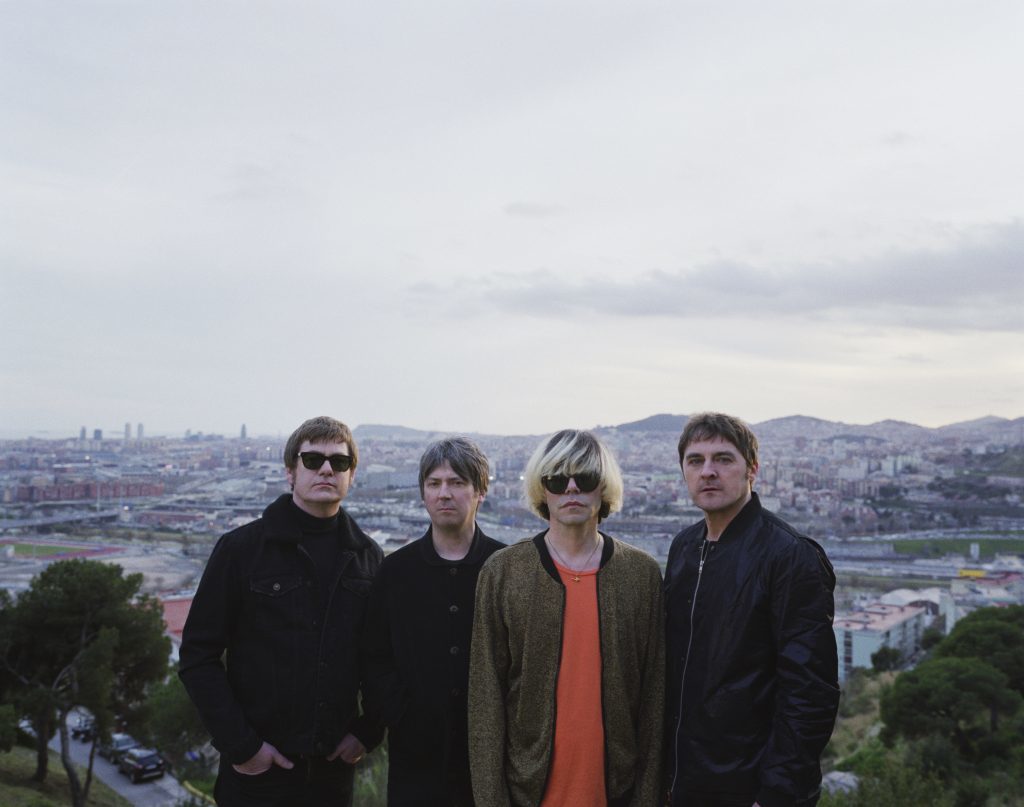 Will I need to bring ID?
You may be asked to prove you are over 18. Not bringing identification risks not being served alcohol. If you do not have a passport or driving licence, Young Scot cards are acceptable.
How will it be set up?
The venue itself will consist of five music areas where a range of acts from rock bands to DJs and comedians will take to the stage.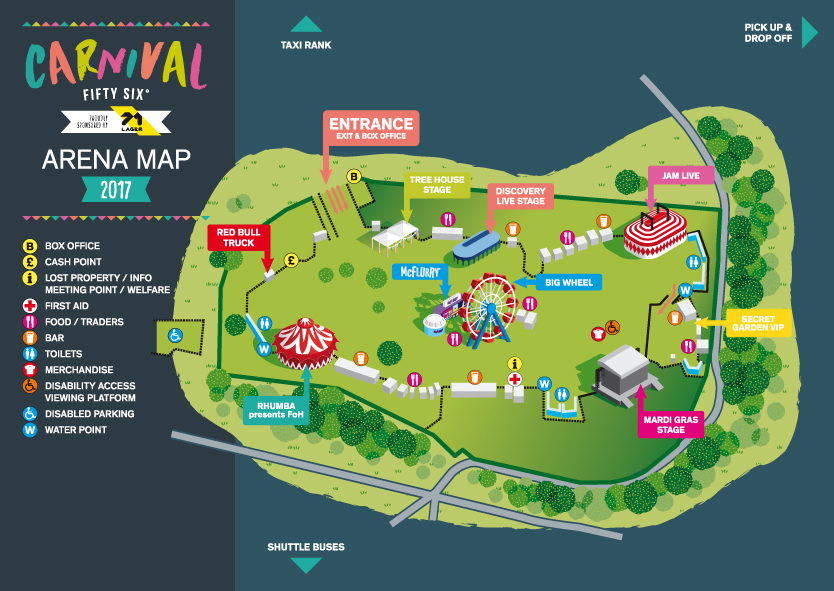 Who are the biggest acts playing at the festival?
Hard to pick from such a great line-up but Mark Ronson, The Charlatans, Rudimental, The Fratellis  Honeyblood, Basement Jaxx (DJ set) and Hot Chip (DJ set) all stand out. Locals lads will also take to the stage on Sunday with The Kyle Falconer Band and The Law headline acts in the Jam Live Tent.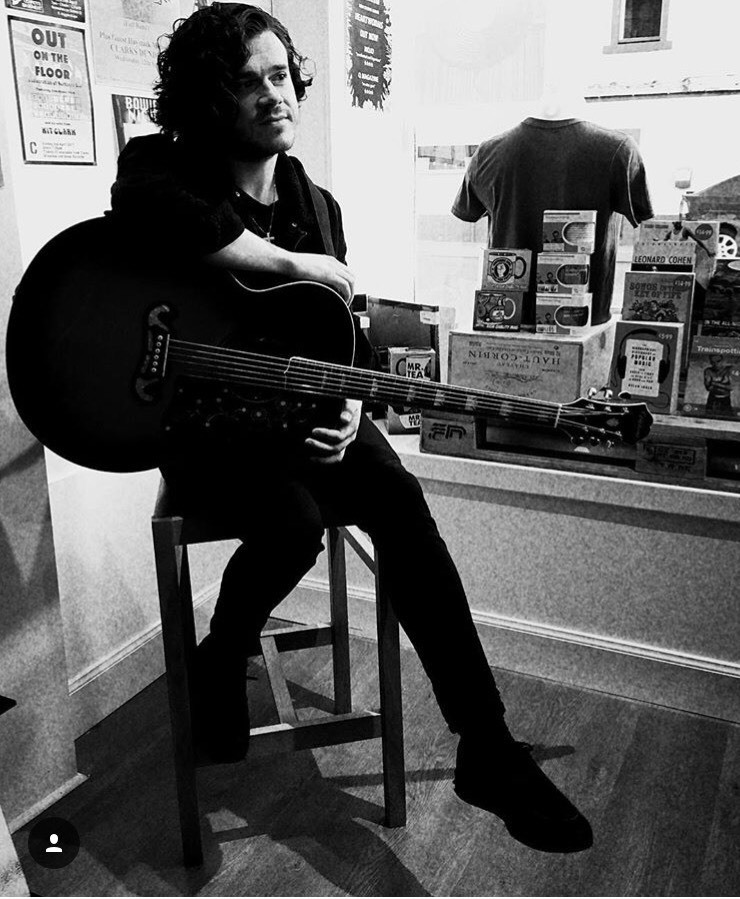 Can I camp?
Carnival 56 is a non-camping event, however tents can be pitched up 11 miles away at Errol Airfield. Organisers teamed up with Field Day Events to secure space for people to pitch up at £20 per person, per night. Glamping options are also available.
The campsite is open from 3pm on Friday until noon on Monday, August 14. Camping fees include bus transfers to and from the festival and free parking at the airfield. The site includes a picnic area, cappuccino van and overnight security. For more information click here.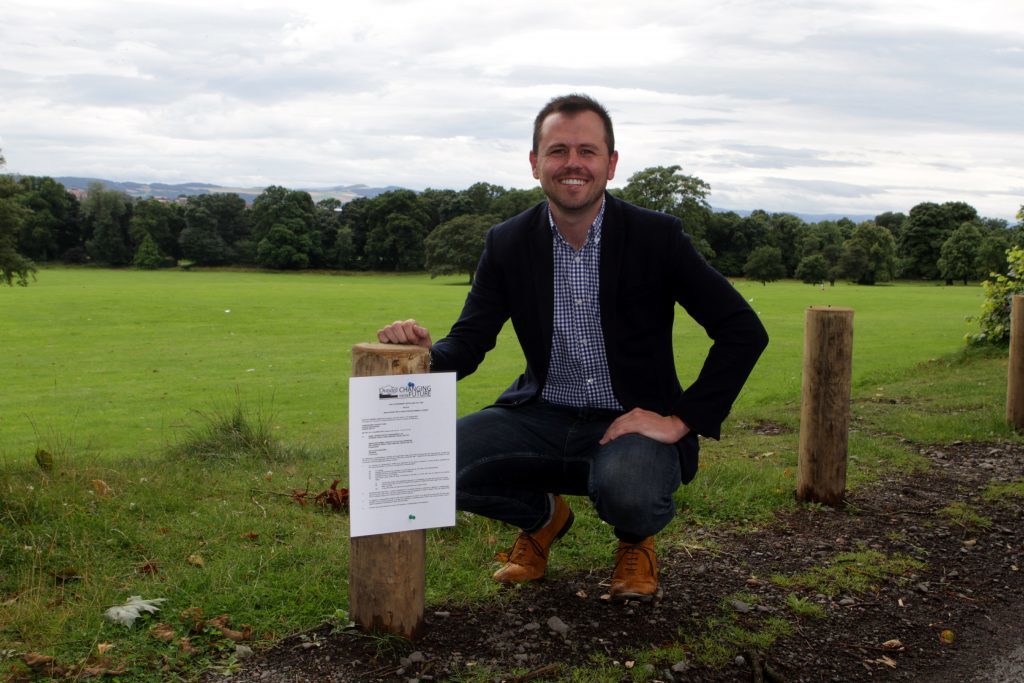 How can I get to the festival?
Shuttle busses are running to the venue from the city centre throughout both days from 10am until 1.30am.
Where do the shuttle buses leave and stop?
Xplore Dundee is running buses through its 56 and 56a services. The 56 will be the quickest of the two. They will begin at 10am on both Saturday and Sunday. The 56 will pick people up from Greenmarket and the 56a from Ward Road. They will finish up at Liff Road, the entrance to Camperdown Park.
The 56 will run from Greenmarket every 10 minutes between 10am and 4pm and every 30 minutes between 4pm and 8pm. Returning from the festival the 56 will run as such: every 10 minutes between 12.20pm and 4.30pm, every 30 minutes between 4.30pm and 8.30pm, every 10 minutes between 8.30pm and 10.20pm and every six minutes between 10.20pm and 1.30am.
The 56A will run from Ward Road every 30 minutes between 10am and 7.30pm; and from Camperdown every 30 minutes between 12.30pm and 7pm.
The last bus is at 1.30am, with festival-goers being dropped off at Courthouse Square or the Nethergate. Day passes for buses are £5 and weekend passes £9. They can be bought in advance.
How else can I get there?
By taxi or on foot (but it's a fair walk from the city centre).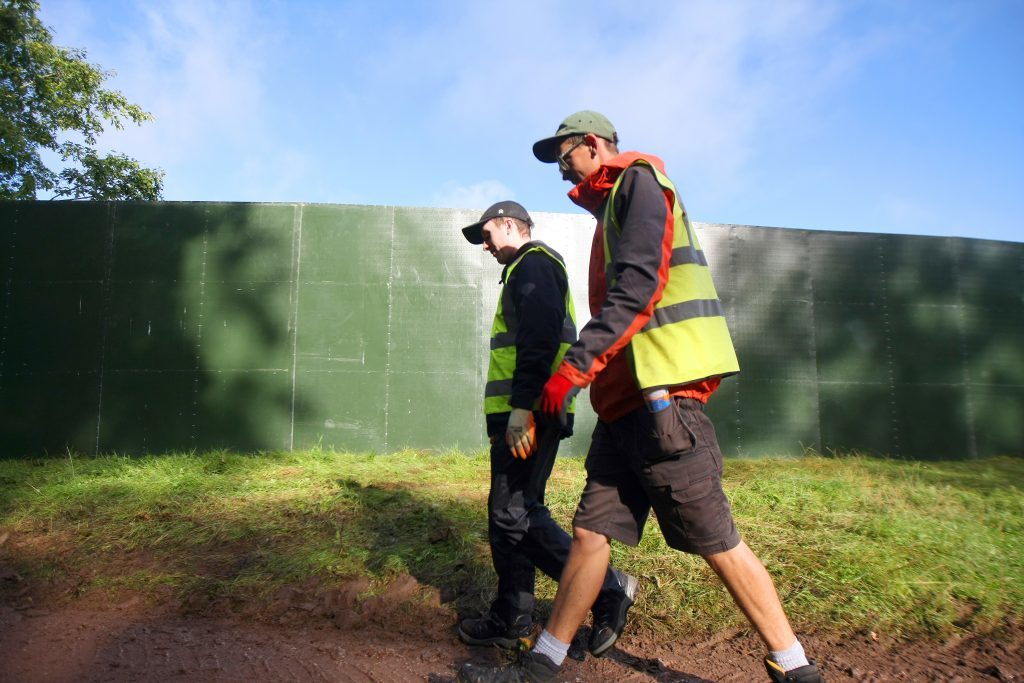 Can I park somewhere near the festival site?
There is no designated parking for Carnival 56 at Camperdown aside from spaces set aside for the disabled. The latter must be pre-booked. For those coming to the festival from outwith Dundee, organisers recommend parking up at in the city. However public pick-up and drop-off areas will be available.
Couldn't I just park at the Dundee Ice Rink?
Apparently not. Additional parking restrictions will be put in place around the festival.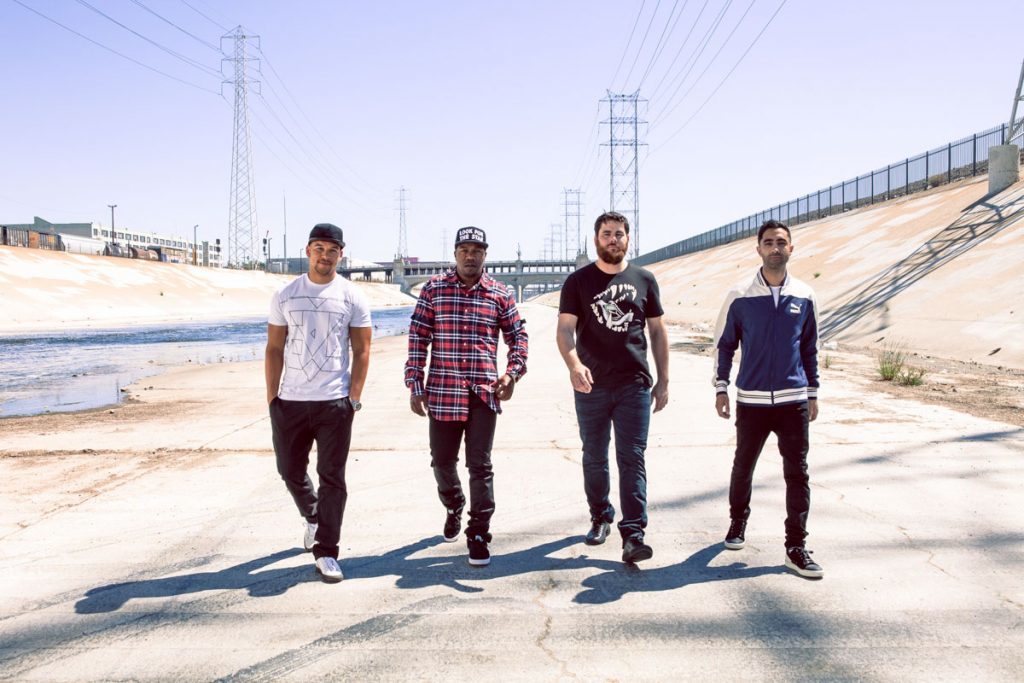 What are the rules?
Food and drink cannot be brought into the venue, except for unopened 500ml plastic bottles of water. Glass is not allowed. Air horns and claxons are banned. Other prohibited items include: bicycles, skateboards, scooter, Chinese lanterns, spray cans, fireworks, lasers and laser pens.
Can I take along a fold-up seat or stool?
I'm afraid the people of Carnival 56 have prohibited this too.
Can I bring my dog?
Nope.
How about a flag to fly in the crowd?
Nope nope.
Umbrellas?
Large umbrellas are also prohibited, so it is best to bring a poncho or a good jacket if you are worried about rain.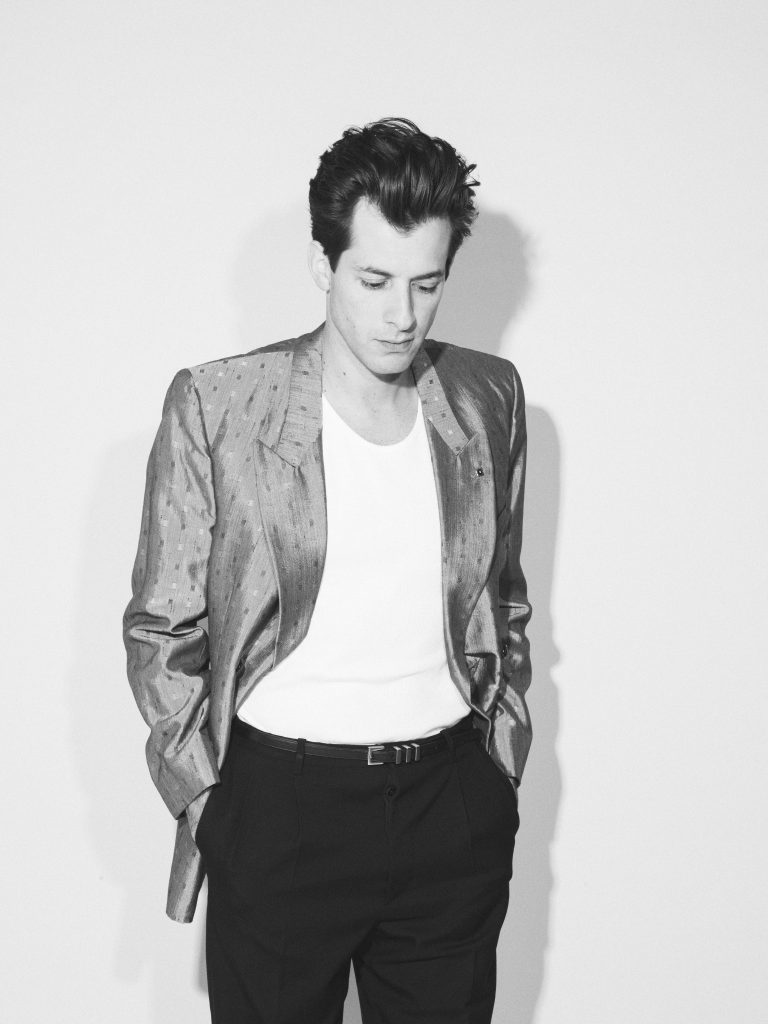 Can I bring a bag?
Suitcases, rucksacks and other bags have also been banned. The organisers are recommending ticket holders do not bring one at all, however smaller bags (no bigger than 35cm x 40cm x 19cm) and handbags are being permitted. All bags will be searched.
Photography?
Professional cameras, GoPros, video cameras and selfie sticks have all been banned.
Ticket touting?
People have been warned not to buy tickets from "unauthorised outlets" as they could be fakes. All briefs have a unique barcode which will be scanned on entry. Festival-goers have also been urged not to post photos of tickets on social media, as these barcodes can be copied.
Only VIP ticket-holders will receive a wristband so hold onto your ticket! It will need to be scanned on both Saturday and Sunday.
What if I need help in the venue?
There will be a care and welfare tent between the bar and the main stage where "confidential support" will be offered.
What if I lose something?
Lost property will be collected at the care and welfare tent.
What if I run out of money?
There will be no ATMs on the festival grounds, however cash back will be available from the main bars.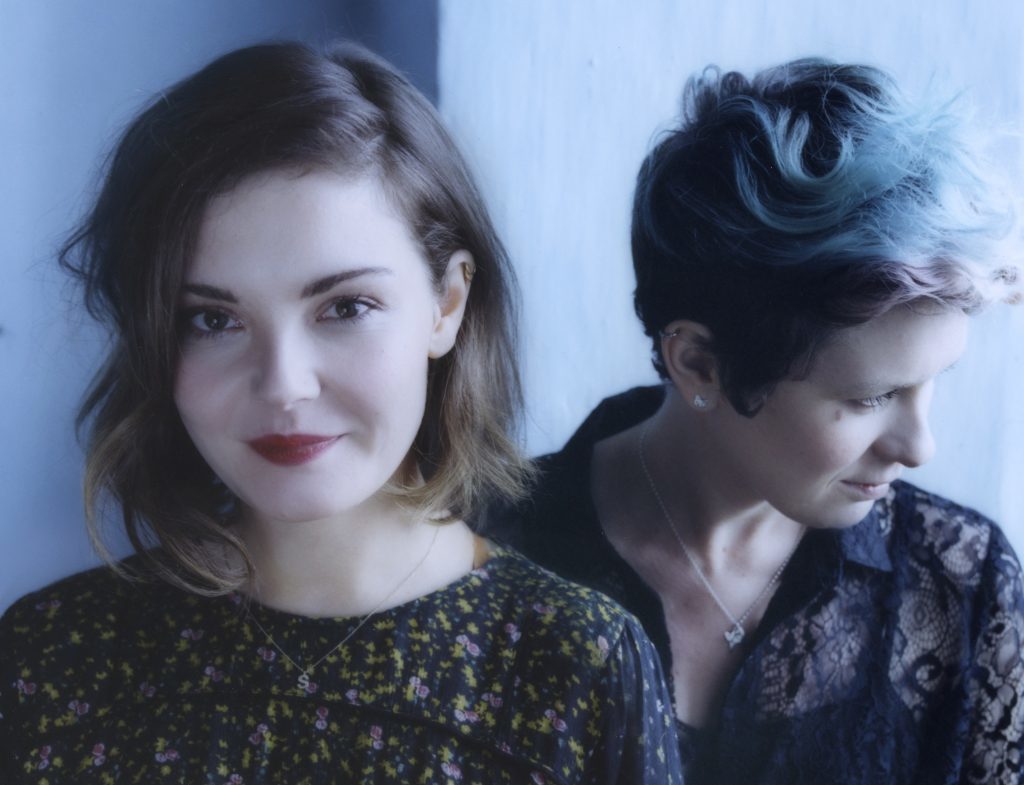 What about disabled access?
Festival-goers requiring assistance through the venue are entitled to one free pass for their personal assistant or support worker. This must be applied for in advance. A viewing platform will also be available for people with disabilities at the main stage and stage two.
Drugs and alcohol
There will be a zero-tolerance approach to drug-taking, with police officers and security teams undertaking searches on entry.
No booze can be brought into the site.
For more information click here.