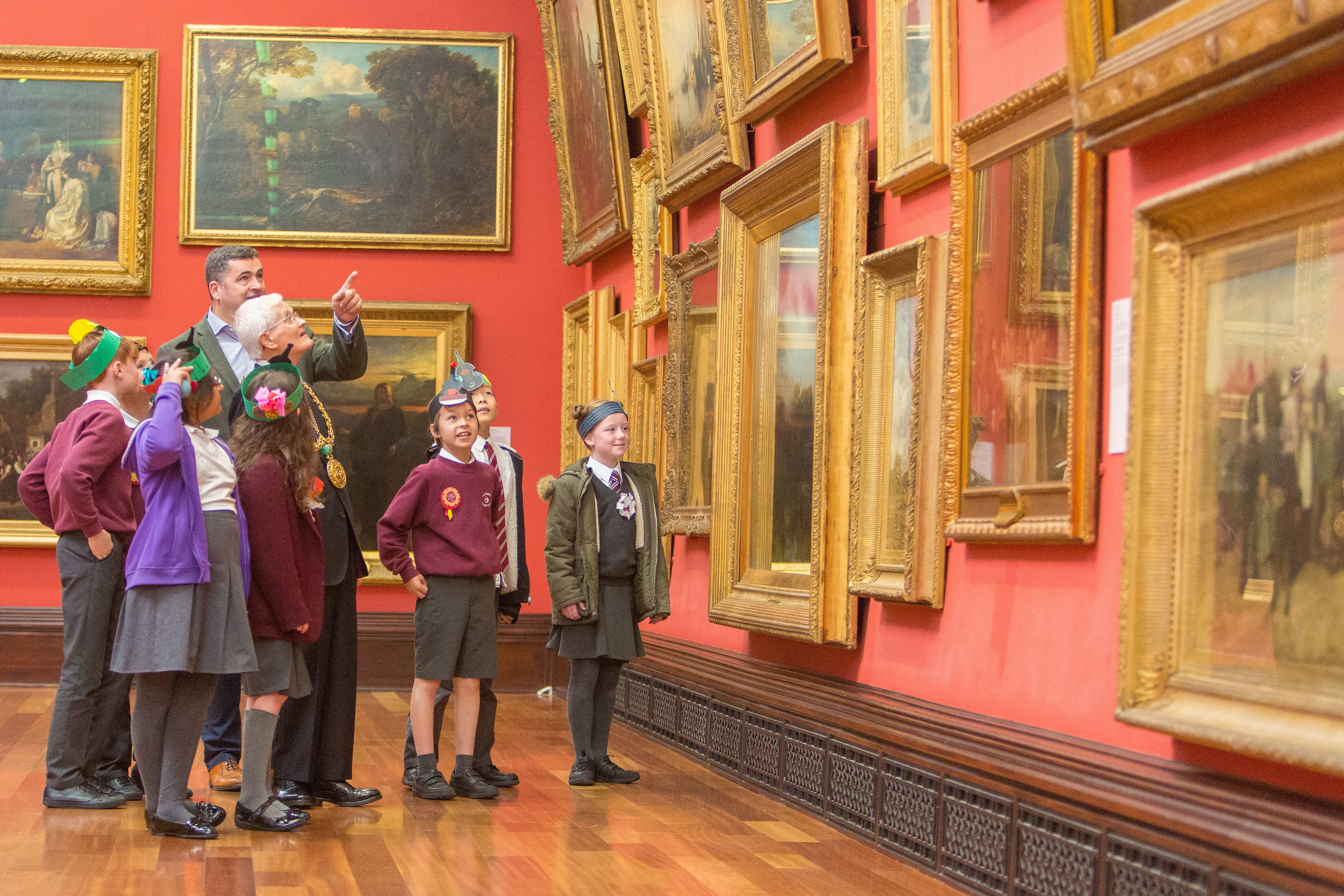 A jewel in Dundee's cultural crown has celebrated its birthday with a party befitting its 150 years.
The McManus museum and art gallery officially turned 150 on Tuesday, and marked the occasion with a day of celebratory tours and parties.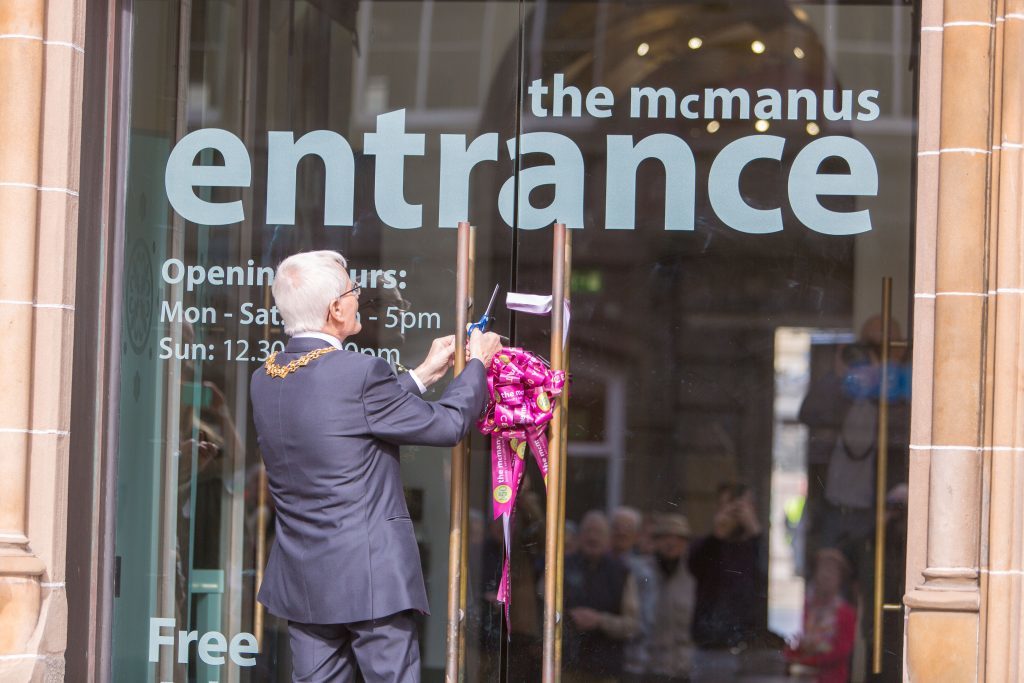 Staff were on hand throughout the day to talk about the collections with hundreds of invited guests, and actors performed in period costume as part of efforts to bring the displays to life.
An evening celebration with invited guests and partners of the museum was also held, allowing the chance to tour the building at night.
Billy Gartley, head of cultural services at the McManus, said the celebration events had brought hundreds of extra visitors to the museum.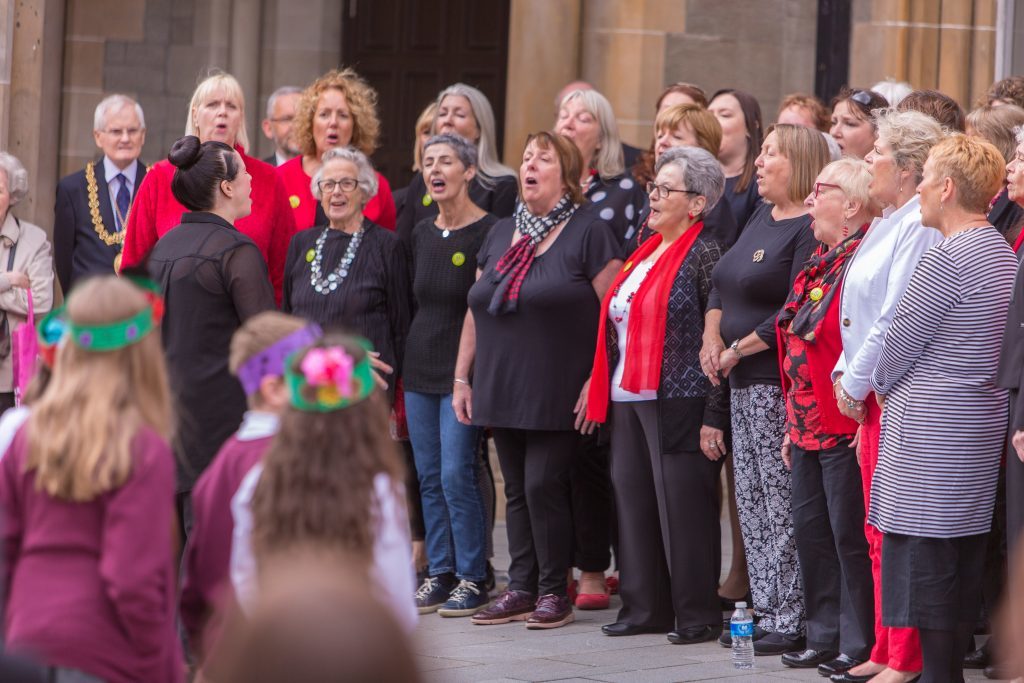 He said: "There was a special opening address given by the Lord Provost on Tuesday morning welcoming our guests, which was attended by children from Blackness Primary School as well as the Loadsaweeminsingin' group and the Scottish Ensemble.
"There were actors roaming the halls in period costume, which really helped bring our exhibits and the museum to life.
"Hundreds of people milled through the halls and displays throughout the day, which was great.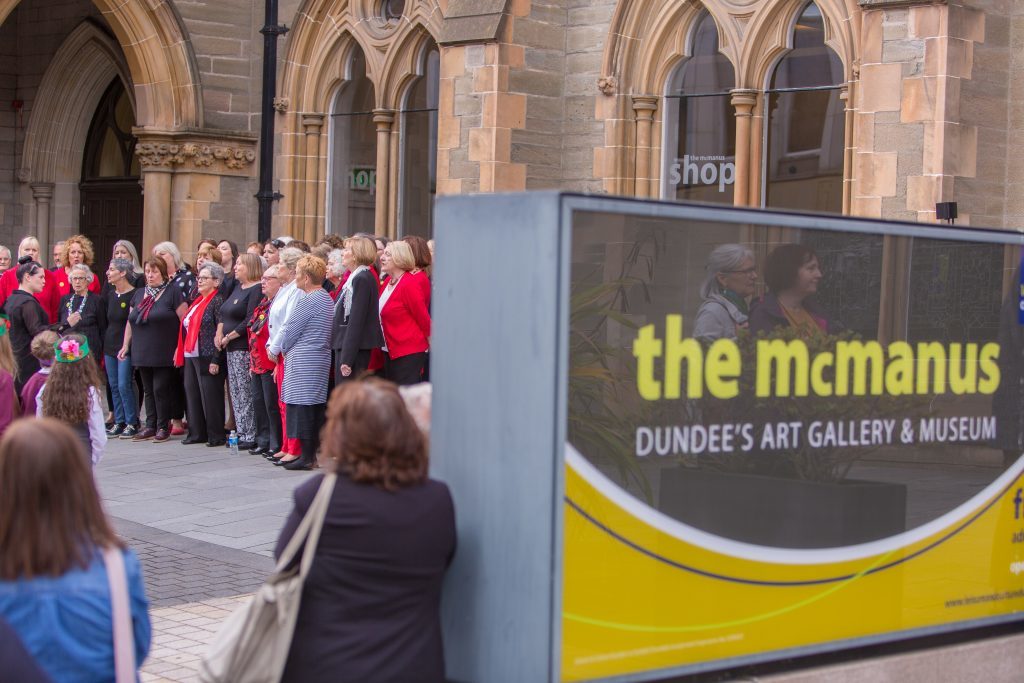 "Looking forward, we will continue the 150th anniversary celebrations for the rest of the year.
"In November, we will be projecting art works inspired by the museum collection on the side created by Duncan Marquiss.
"As well as the projections, which will be shone from the DC Thomson Meadowside building, an accompanying soundtrack written by Jonnie Common will play live from the steps at the front of the McManus building.
"Duncan and Jonnie have created something which has responded to both the building and the collection."
Sinclair Aitken, chair of Leisure & Culture Dundee, said: "We have been enjoying a real celebration of the building, the city's collections and the people who have shaped it this year.
"We would also like to thank everyone who has visited us so far and made it such a special year and look forward to many more great years ahead."