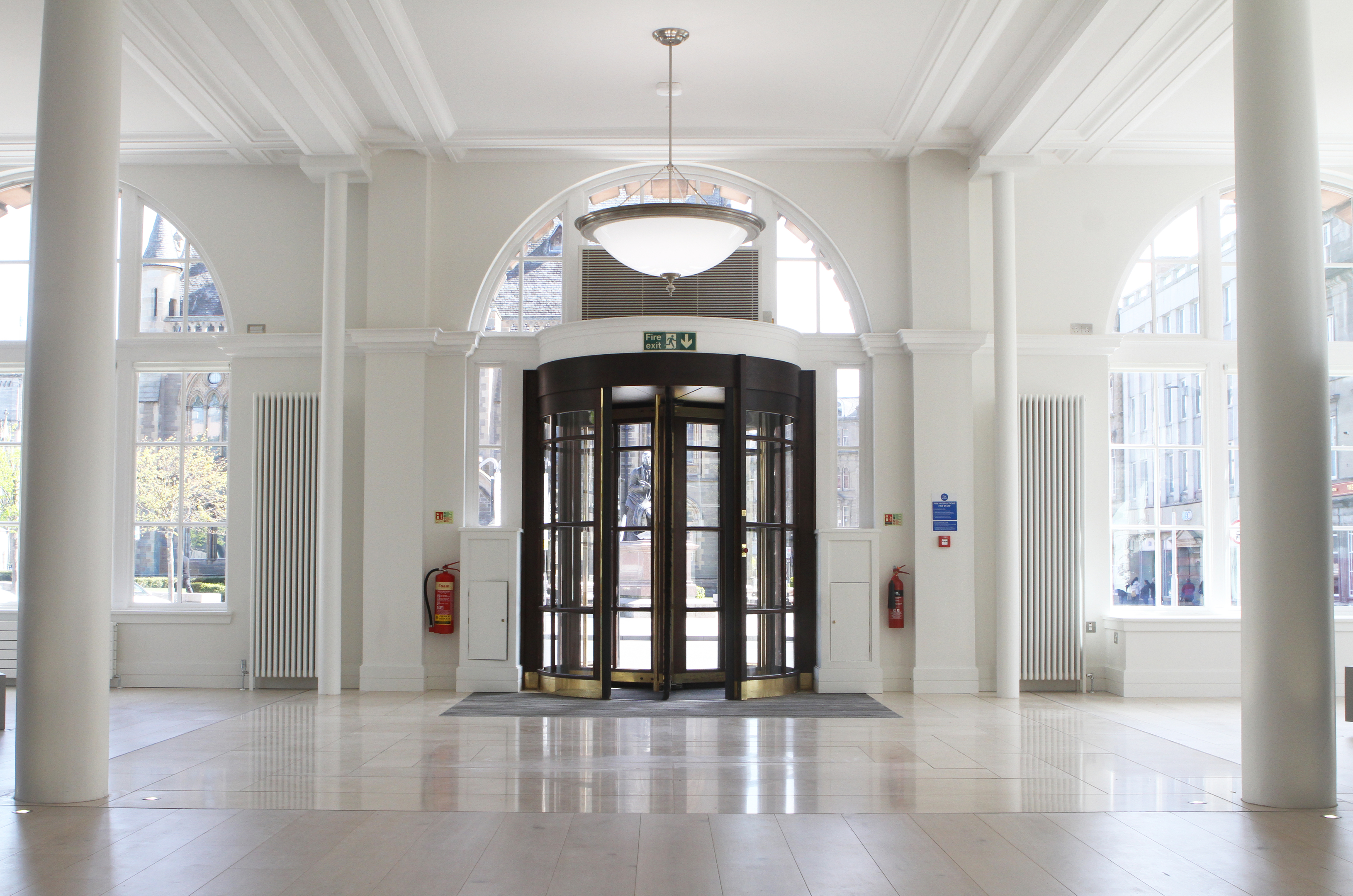 Dundonians will get the chance to take a peek into some of the city's hidden treasures this weekend as Doors Open Day returns.
Forty five venues across Dundee will be opening their doors to the public on Saturday and Sunday, giving people the chance to visit many buildings normally closed to the public.
The event is once again being coordinated and sponsored by the Dundee Institute of Architects (DIA).
Buildings taking part include the Caird Hall and Dundee Rep, both of which are offering backstage tours.
Others  include Blackness Road Fire Station and Dundee Central Mosque. The full list of buildings is available through the Doors Open Day Dundee Facebook page.
DC Thomson and Co Ltd is also offering guided tours of its newly-renovated Meadowside headquarters.
DIA secretary Fraser Middleton said: "This is a fantastic opportunity for the public to access many buildings or parts of these which are not generally open to the public. It is an event to enable the public to embrace their local heritage, culture and environment.
"Doors are being opened and activities are planned across the city to welcome interested visitors creating unique opportunities for insight into Dundee's hidden heritage."
The event is free.
Mr Middleton said: "We would like to thank the volunteers, communities and congregations for their active involvement which has been instrumental in formulating this very full programme of events.
"The DIA very much appreciates the efforts of the various venues for giving their time and enthusiasm in support of this unique free event.
"The venues encompass exciting new architectural statements such as DC Thomson headquarters at Meadowside and the competition-winning The Leaf at the Ninewells community garden which is also hosting a concert for National Chamber Music Day. There is something for everyone."
As part of the Festival of Architecture 2017 and in parallel with Doors Open Days the Dundee Institute of Architects is also running PhotoMarathon Dundee which challenges participants to take photographs on a set list of themes, in order, within a set time period.
The themes are loosely based on architecture and the built environment and will be released on Sunday.
Any interested parties can register by emailing DundeePhotoMarathon@gmail.com
Doors Open Days is Scotland's largest free festival that celebrates heritage and the built environment.
It offers free access to over a thousand venues across the country throughout September every year.