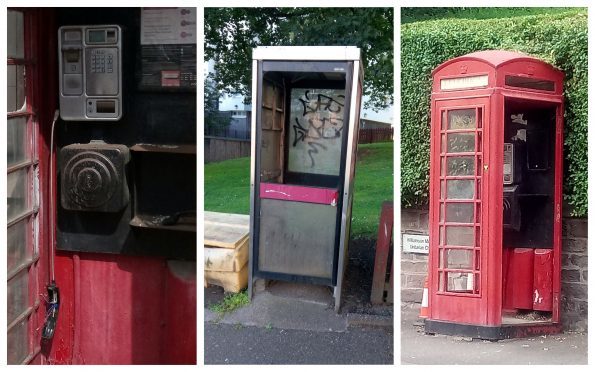 A number of phone boxes face being removed from the streets of Dundee after vandals wreaked havoc.
The kiosks in the Hilltown area of Dundee were badly damaged in a string of attacks, which left them with broken glass and exposed wiring.
Last night BT said it would speed up plans to remove the damaged phone boxes but local activists said they felt short-changed by the response.
Margaret Wemyss, chairwoman of the Coldside Community Forum, said recent renovations to Hilltown Park had been blighted by the unsightly condition of a nearby phone box and called on BT to carry out repairs.
She said: "Several calls with BT from the local community office resulted in empty promises with talk of it being on a list for the future.
"We even offered to do up a phone box ourselves, only to be told that it is contracted work.
"You don't have to walk too far to see that many of the phone boxes around the ward are in a similar state."
In one instance, a phone box between Alexander Street and Ann Street was left with its front panel completely smashed and graffiti scrawled across the back.
Another kiosk at the junction of Strathmartine Road and Clepington Road had the facing of its handset completely removed.
In a further incident, a unit at the bottom of Constitution Road was left with no front door.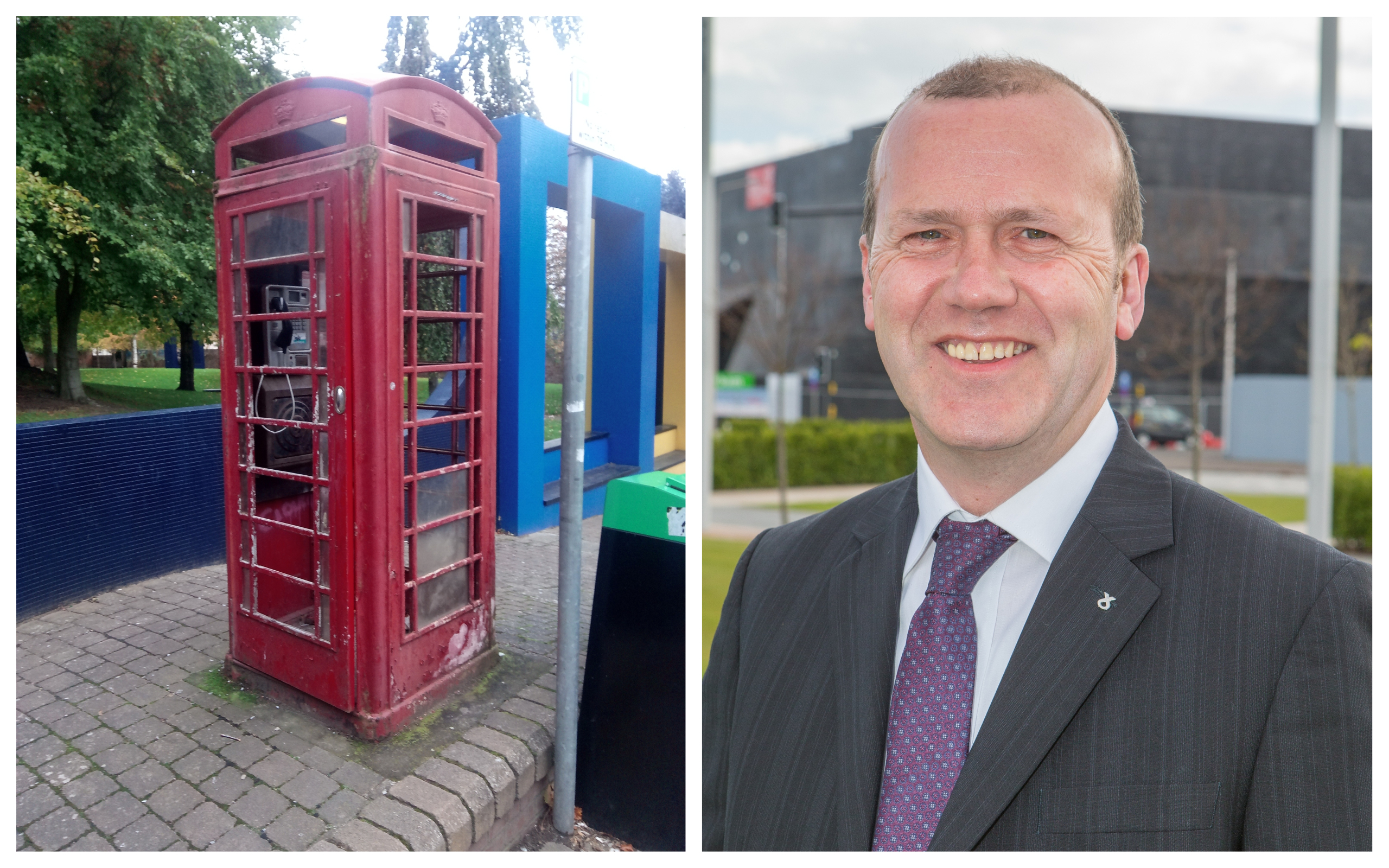 Councillor Mark Flynn said BT must commit to having all the phone boxes "replaced, refurbished or removed" by the end of the year.
He said: "People see them and it gives folk the wrong impression of what is going on in the area.
"We tend to clean them up ourselves so there isn't broken glass lying around but it's got to the stage now where there isn't even a door and the phones are exhausted. It's a disgrace.
"I'm looking for guarantees from BT that they can get this sorted."
A spokeswoman for the telecoms company said: "An engineer will visit the boxes at Strathmartine Road, Alexander Street and Constitution Street shortly to remove graffiti and make safe any broken glazing.
"We've been planning to remove these boxes and we'll now aim to remove them as soon as possible."