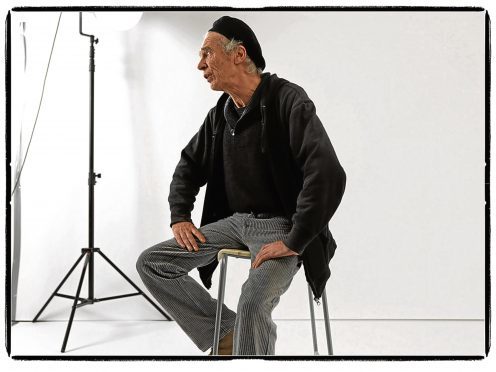 The reputation of legendary Dundee singer-songwriter Michael Marra will continue to grow in years to come, his biographer said last night.
Around 450 fans packed into a special Dundee Literary Festival event at The Bonar Hall for the launch of James Robertson's biography of The Bard of Dundee, called Arrest This Moment.
Mr Robertson, a friend of the late singer's, was joined on stage by guests including Michael Marra's daughter Alice at the event, which was chaired by writer Lorraine Wilson.
He said he was pleased with the early reception the book and that he believes Marra's reputation is continuing to grow five years after his death.
He said: "The book was only officially published today but some shops have been selling it and the feedback I am getting is that people really like it.
"There is a lot of information about Michael and a lot of things people haven't seen.
"There are photographs, handwritten lyrics and artworks, because he was a tremendously talented artist."
Mr Robertson added: "I think the fact that so many people have come out tonight is really an indication of the esteem he is held in, particularly in Dundee but also across Scotland.
"Although he was well known to a certain part of the population because of his music he was a bit under the radar.
"In Scotland sometimes we're not good at recognising people's worth while they're here and that's maybe happening a bit with Michael now – people are saying 'what did we miss?'
"I see his reputation as only growing. Every time there is a tribute concert for him, people come out.
"People are recognising what an amazing songwriter he was, and what an amazing person he was too."
Mr Robertson said he was only able to write Arrest This Moment because of the support from Marra's family.
He said: "It's quite an emotional thing but the family were very supportive about me doing the book and really good about providing letters and material.
"It's been quite emotional for me as well.
"It's been five years since he died so there's a little bit of perspective and I've hopefully been able to do him justice."
Alice Marra said the re-release of her father;s back catalogue has created new interest in his songs: "It's wonderful to see so many people here.
"The back catalogue coming out has really helped. There is a whole new generation of fans."
She said she was enjoying reading the book again but said there remains enough material about her father for several more volumes.
"I'd read it before but it's nice to be able to actually have the proper book although there's enough stuff for a whole series of books."
Born in Dundee in 1952, Marra was expelled from school at the age of 14 and formed his first band, Hen's Teeth, in 1971.
But it was not until he began releasing solo records, starting with The Midas Touch in 1980, that his fame began to spread.
He died in 2012 at just 60-years-old.
Michael Marra: Arrest This Moment is published by Big Sky Books.