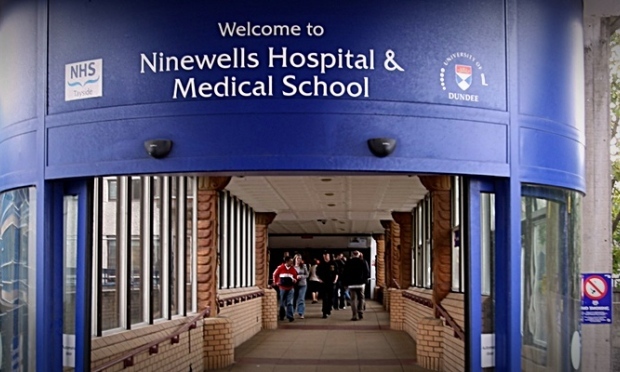 The number of beds at Ninewells Hospital's labour ward will be cut following a review of maternity services.
Two fewer beds will be available after NHS Tayside decided to relocate the maternity triage unit — an assessment area for pregnant women — to the labour suit area.
Concerns have been raised over the "lack of privacy" of the new set up, as well as people having to wait longer for inductions.
However, NHS Tayside said the changes were part of a drive to improve services and said there would be no impact on midwife numbers.
In an anonymous letter sent to the Courier, a source revealed: "Maternity triage at Ninewells has been told it 'has to move' to the labour suite, which will mean two less labour beds for Tayside.
"There has been no proper discussion about this and it means people won't be able to come with relatives to be seen as (there is) not enough room, lack of privacy and because less beds (sic) people having to wait longer for induction."
A spokesperson for NHS Tayside said the move would allow women to have faster access to the medical staff and that the changes will be for a trial period of six months.
She added: "Maternity services in Tayside are continually reviewing how and where care is delivered to women accessing our services.
"As part of this ongoing improvement, we plan to relocate our triage facility to the labour suite area for an initial period of six months.
"The planned move will allow women to have quicker access to medical staff when required.
"It will mean there are two less labour beds available, however a new triage bed and ambulatory area will be created.
"There will be no impact on the number of midwives available in Tayside."