It is the killer drug which is responsible for hundreds of drug deaths across the US, Canada and now the UK.
And fatal overdoses could "double" in Dundee if killer substance fentanyl, which is between 50 and 100 times more toxic than heroin, makes its way here.
An "extremely powerful" painkiller used to treat patients in the advanced stages of cancer, some strains of the drug are so strong that merely breathing in or touching a small amount can lead to a fatal overdose.
The National Crime Agency (NCA) has revealed fentanyl, which is being increasingly used as a heroin additive, has been linked to some 113 drug deaths across the UK since 2016.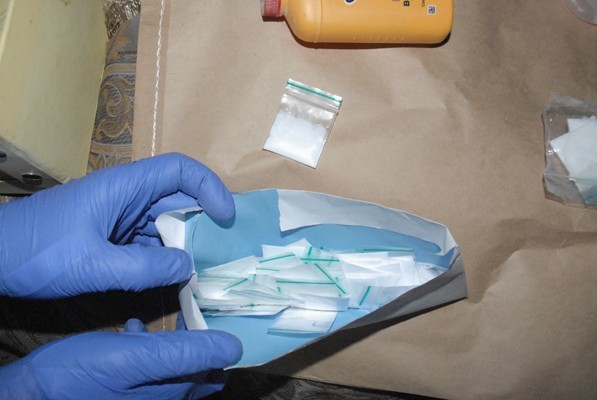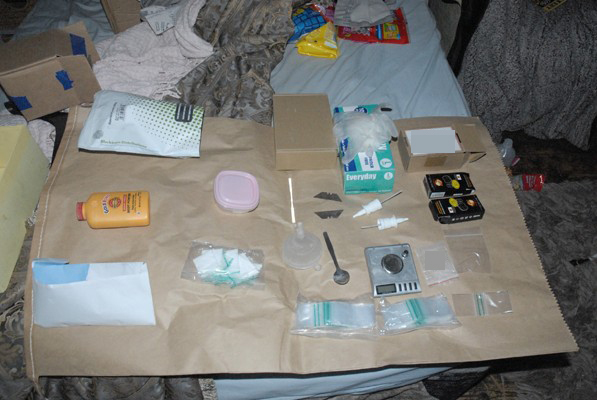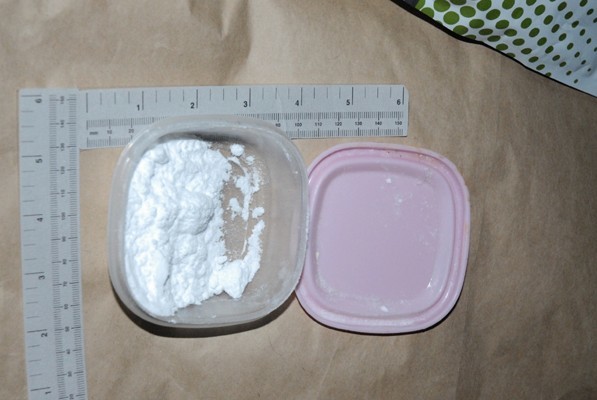 Service manager for Dundee drug and alcohol treatment group Addaction, Dave Barrie, said the impact on Dundee could be catastrophic if the substance makes its way to the city.
He said: "It is extremely powerful, it is an extremely strong painkiller. It can be between 50 and more times stronger than normal, illicit heroin.
"If you are used to using a drug that is 50 times weaker and then you switch onto a drug like fentanyl then you are putting your life in grave danger."
He said there is no call for "mass hysteria" as the drug has not made it on to Tayside streets but he is worried it may do so.
"There are obviously some reports down south, and some large concerning reports, but up in Dundee and Tayside so far we have managed to get by without seeing much fentanyl. So a lot of our work in Dundee is preparing for it; it may never land.
"We need to be thinking and understanding what our strategies would be if it does come to Dundee."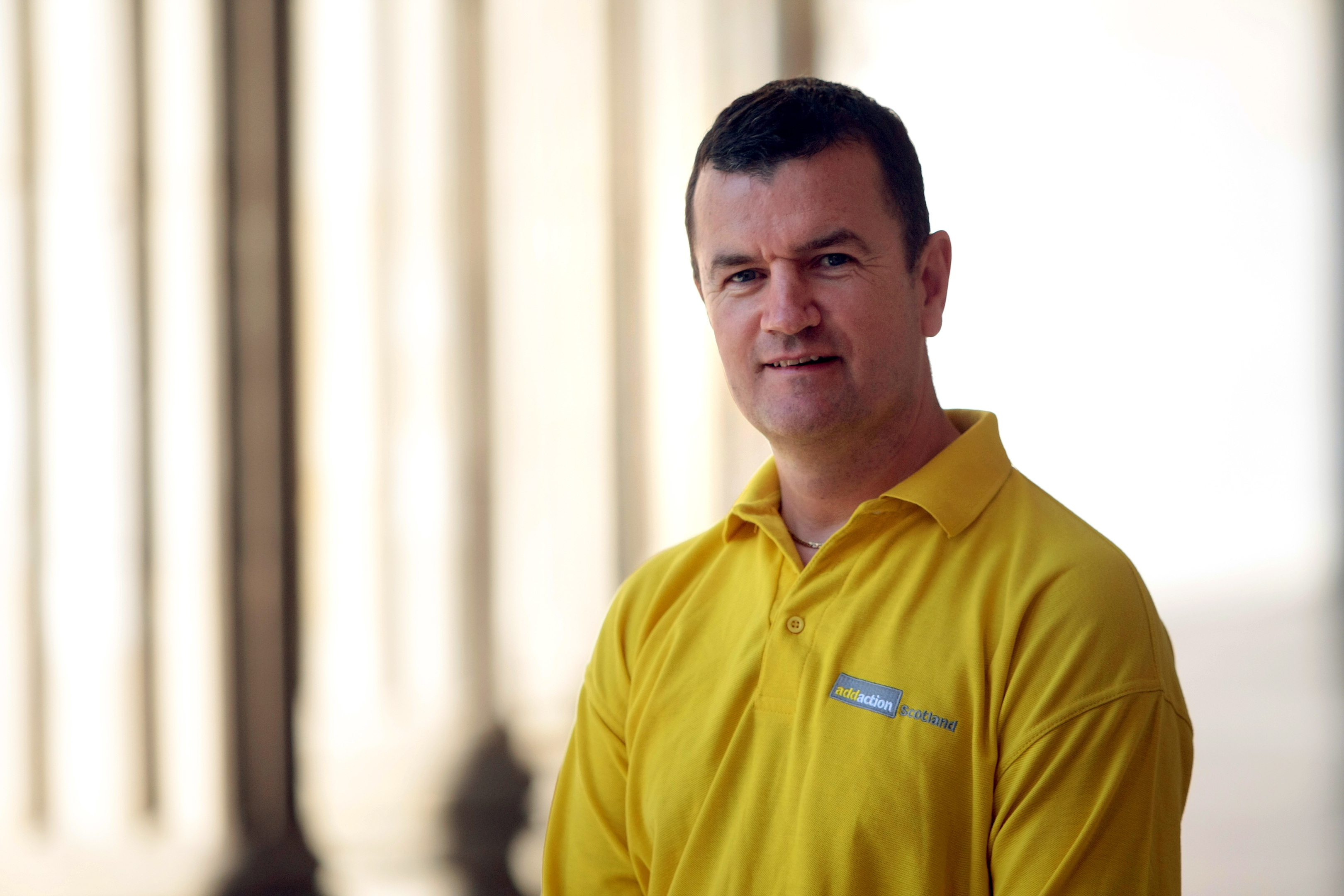 Mr Barrie added: "I would describe fentanyl as being pretty well off the scale. I have (worked in) substance misuse for getting on to 25 years and we have seen different trends.
"Fentanyl and that group of drugs is in a different realm of risk purely because of purity.
"If we start to see that drug in a place like Dundee, and this is just my speculation, I think drug deaths could double.
"Already Dundee's got the highest rate of fatal overdose per head of population in Scotland, so we are really struggling with a serious problem here. These are human beings that are losing their lives through drug use.
"I think if we were to see more fentanyl coming in, in a small community like Dundee, the impact on that will be enormous."
Addaction's project manager for Fife Gareth Balmer said there are similar concerns about fentanyl across the Kingdom.
He added: "It would seem drug death figures are going up everywhere and Fife is no different from everywhere else. There is no clear evidence fentanyl is in Fife yet. It is definitely around (in Scotland), we are just not seeing what they have seen down south."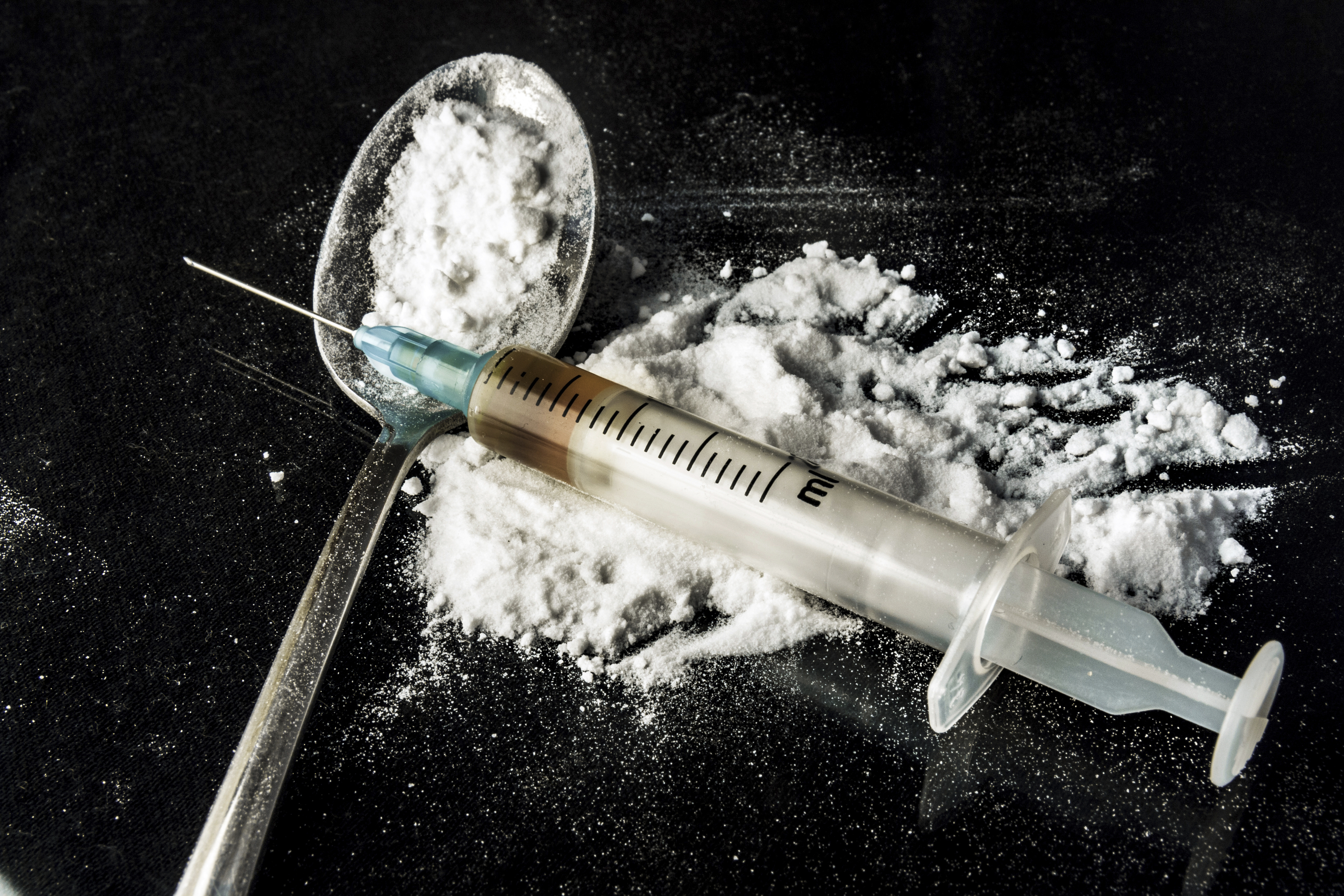 He added drug dealers appeared to be cutting heroin with fentanyl in order to make "a product that seems stronger and more saleable".
Mr Balmer said should the drug arrive in Fife there "could a lot of fatalities in a short space of time", adding: "It is a real concern. It wouldn't take very long for it to happen".
He added that the "number one priority is to get people to access treatment to stop" and said opioid overdoses can be avoided though use of Naloxone, which Addaction Fife advocates.
Head of the drugs unit and cyber enabled crime at the NCA Lawrence Gibbons said: "We are monitoring the situation. Obviously it has inherent risk from being added to user supply where it is unwittingly known or unwittingly taken, which can cause severe complications or in fact death.
"We're trying to get an overall picture of what that threat is."
He added the organisation is committed to identifying "individuals or groups within the United Kingdom that are supplying fentanyl, carfentanyl or its analogues to users within the UK" with a view to prosecution.
---
"We are losing so many young people"
The fentanyl warning comes as it was revealed Dundee is staring down the barrel of its worst drugs death toll in years.
Dave Barrie of Addaction said combinations of drugs being taken by addicts in Dundee are also posing a huge threat to users in the city.
He said "interactions" between three groups of drugs being used "day in and day out" by addicts such as methadone, valium and prescribed drugs including gabapentin or pregabalin could be behind many local drug deaths.
Mr Barrie added: "Although the fentanyl conversation is extremely important, people at home in Dundee and around the country need to be thinking about opiates like methadone – which is often prescribed as a substitute for heroin, street valium and drugs like gabapentin and pregabalin – which is prescribed.
Shocking start to 2018 means Dundee's drugs death crisis is heading for worst ever level
"There is an interaction working with those drugs that for some reason they seem to be killing people a lot. I would urge people, yes, let's keep our eyes wide open for fentanyl; but lets really have a close look at what we are doing now and why we are losing so many young people.
"We're losing 28-year-olds, 40-year-olds, 50-year-olds. Fifty-five is probably the oldest to pass away from an overdose in a long time.
"I mean young men and women in their 30s we are losing. If you are losing 40 or 50 or 60 people a year in a small town like Dundee, that's a serious problem and it is getting looked at seriously."
He added: "The impact already of the amount of fatalities we're seeing in Dundee is enormous. We are supporting families that have lost two children, three children through fatal overdose."
---
Drug already wreaking havoc down south
Fentanyl, a powerful synthetic opioid, emerged into the UK heroin market in the north-east of England in 2016 and has since been linked with some 113 UK drug deaths.
Similar to morphine, it was originally created for surgery recovery and treating short-term pain.
The drug became popular in the US and Canada, where it emerged as an additive to heroin supplies.
However demand for fentanyl on the UK's streets has not been as extreme as on the other side of the Atlantic.
In the UK, synthetic opiods are class A drugs under the Misuse of Drugs Act.
The NCA said even breathing in or touching "minute quantities" of fentanyl can cause a lethal overdose.
The substance took the life of 18 year old Robert Fraser, of Kent, in 2016. He had visited his drug dealer to buy cannabis but was given fentanyl instead.
In one case in England, traces of carfentanyl – which is 100 times more potent than fentanyl and is used as an elephant tranquilliser – were discovered following a post-mortem on an overdose victim.
In February Kyle Enos, from Newport, Wales, was jailed for eight years after admitting to importing, supplying and exporting fentanyl purchased from China using the "dark web".
Cardiff Crown Court was told he made about £23,000 supplying drugs to more than 100 customers in the UK, wider Europe and the US between May 2016 and 2017.  Several of his customers are said to have died from overdoses.