A young Dundonian starlet is set for the big-time after sealing a world-wide record deal.
Singer Charlotte Brimner, 20, who performs under the name Be Charlotte, signed a professional music contract this week with Sony/Columbia Records.
She will join the likes of superstars Beyonce, Calvin Harris and Harry Styles on the label, which is one of the world's biggest.
The New York City-based label will now publish future tracks with the hope of Charlotte becoming a world-wide superstar.
Hailing from Kellas, she began writing music aged just 14 and started playing open-mic sessions across Tayside shortly after. She was then signed to Dundonian record company Murray Chalmers PR.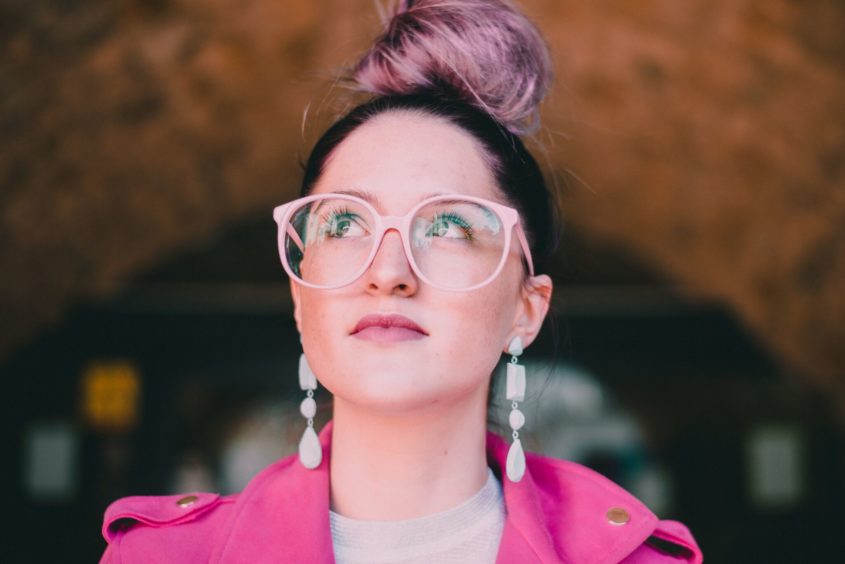 She has already completed an international tour, and in 2016 was named the Best Electronic Act at the Scottish Alternative Music Awards in Glasgow.
Last year, she released her debut EP, Heart of Survival.
Announcing the news online via social media, the former Morgan Academy student said: "I have signed a world wide record deal with Columbia/Sony Music.
"The biggest thank you to the people who are closest to me for encouraging me to follow my dreams.
"My manager told me this day was going to happen when we first started working together and it would not have been possible without his support and guidance.
"Thanks for believing in me. Much love to my band and team for being the best there is!
"This is an incredibly exciting next step and I can't wait to release some new music. But don't worry I'm not going to start acting like a diva now."
In 2015, the singer took time out from her relentless gigging schedule to focus on developing her act and writing more music.
In the space of just six months she transformed herself from a solo artist into a band leader with her act complemented by two musicians under the name Be Charlotte.
She will now get the chance of a lifetime to make her mark on the world of music with Columbia Records, which is the oldest surviving brand name in the recorded sound business, having been established in 1887.
Alongside both the Universal and Warner music groups, the company is one of the three biggest labels in world music.
She added: "When I write music it's reflective of my own experiences or those around me, so when I sing I want it to be as real as possible so I sing in my Scottish accent.
"I'm really pleased to have signed to SONY and I'm looking forward to this exciting new step in my career.
"I'll be releasing new music later this year and hopefully coming back to Dundee to play live shows too."