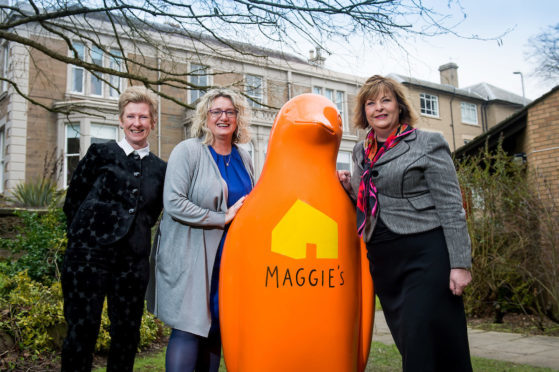 A new Dundee tourism venture has been backed by Scottish Government ministers at a leading industry conference held in the city.
Culture secretary Fiona Hyslop publicly endorsed VisitDundee, a new body which aims to harness increased tourism activity to make sure it benefits the whole city and surrounding areas.
Speaking at the launch of the Dundee & Angus Tourism Conference – at which she was a keynote speaker, Ms Hyslop said the idea of VisitDundee is "to turn the visitors to the V&A into overnight stays and short breaks".
"This new partnership between the public and private sectors will help to maximise the many opportunities that lie ahead for Dundee," she said.
Dundee and Angus Chamber of Commerce CEO Alison Henderson also gave the venture a big thumbs up, calling tourism "a'body's business" – a phrase coined by VisitDundee at its launch this week.
Paul Jennings, chairman of the newly formed board and executive director of Dundee Heritage Trust, said: "It's hugely exciting to have such widespread backing and support, not only from the business community, VisitScotland and Scottish Enterprise, but also from Culture Secretary Fiona Hyslop.
"With VisitDundee, we want to take the hundreds of thousands of tourists who are set to visit the city and encourage them to stick around, exploring Dundee and use our restaurants, cafes, accommodation and visitor attractions."
The Dundee & Angus Tourism Conference, held at the West Park Conference Centre, gave business owners the opportunity to talk about changes in the city made to meet the demands of an anticipated influx of visitors and how this has impacted their firms.
Local businesses including Dark Dundee, The Gin Bothy, Glamis Castle, Maggie's Penguin Parade, Behind the Scenes Cultural Tours, Pirate Boats, Newton Farm Holidays and Run for the Sights all took part.
Delegates also heard from Marina DiDuca from VisitScotland about how businesses can ensure they offer an inclusive tourism experience.
VisitScotland Regional Director Jim Clarkson said: "Tourism is an important part of the local economy, creating jobs and sustaining communities.
"There is real excitement and anticipation within the industry just now and we hope through this conference we can harness that enthusiasm and encourage businesses to pull together and make the most of this wonderful opportunity."