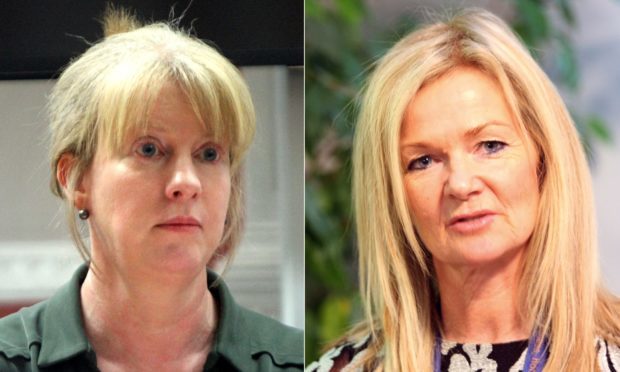 Health Secretary Shona Robison has called for heads to roll after it was revealed NHS Tayside used money from donations to plug gaps in its finances.
Speaking exclusively to The Courier last night, Ms Robison said urgent change is needed in the leadership of the health board following the charity cash "scandal".
She said she has written to NHS Tayside chairman John Connell asking him to "step down" and described chief executive Lesley McLay's position as "untenable".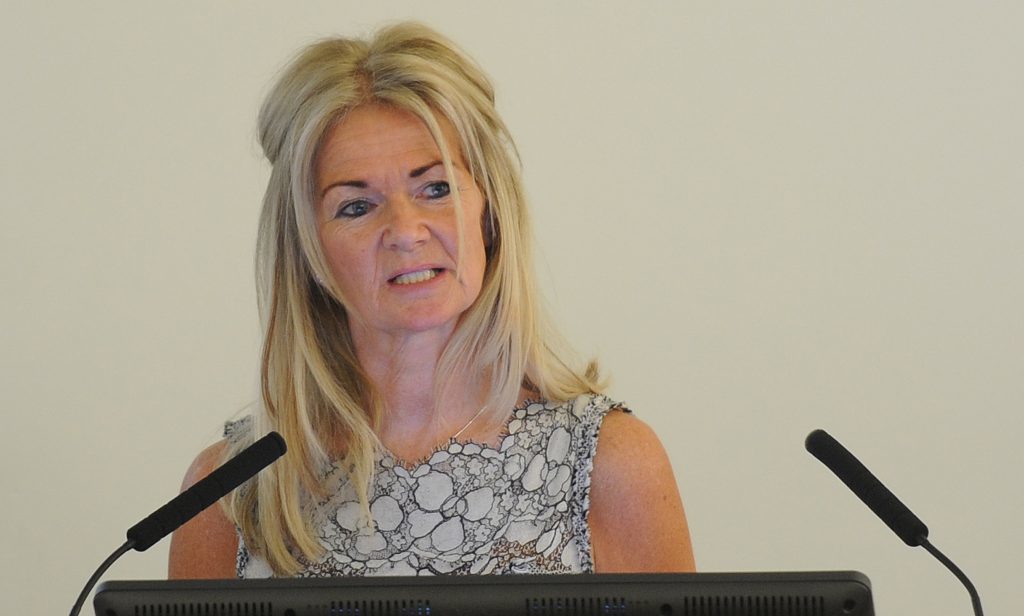 The Scottish Government has taken "ministerial powers of intervention" over concerns about management and has instructed NHS Scotland to "strengthen the leadership of NHS Tayside with immediate effect".
The powers are only put in place if ministers feel any functions are not being exercised adequately.
The drastic steps were announced following reports that bosses at the health board plundered more than £2.7 million from donated funds to plug their ailing finances.
A huge chunk of the cash, typically used to fund patient comforts or furnish day suites for families, bankrolled "digital healthcare" after a financial deficit was discovered in NHS Tayside's 2013-14 balance sheet.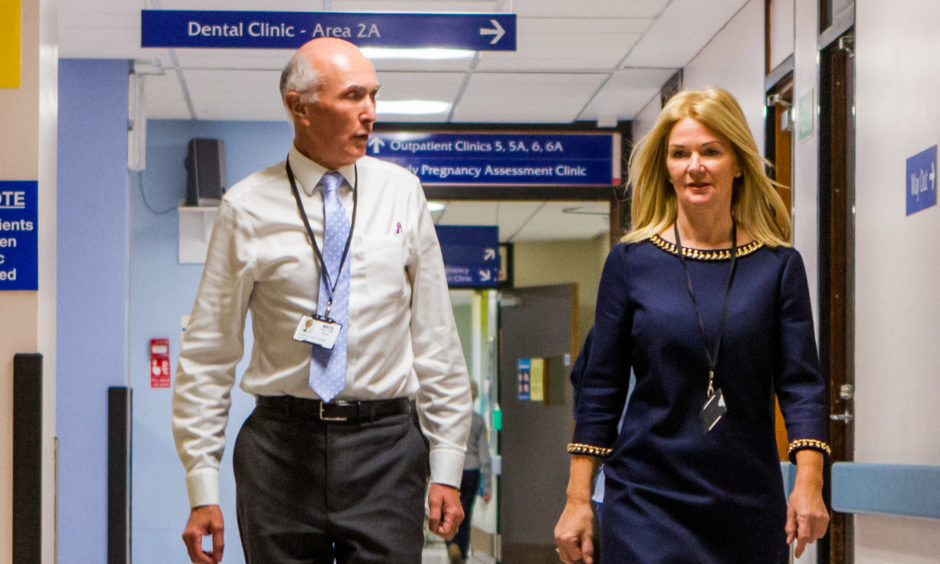 Ms Robison, who has been under immense pressure from opposition political parties to take action, said: "I have written to John Connell to ask him to step down.
"We need fresh leadership. I would hope he would consider his position. I also think Lesley McLay's position is really untenable.
"She will need to consider her position. The best course of action will be for her to step down.
"She is, however, an employee of NHS Tayside. I recognise and respect that.
"Obviously Paul Gray (NHS Scotland boss) has the power to remove her if he sees fit to do so."
The news comes while the health board is the subject of intense scrutiny after finance director Lindsay Bedford suddenly retired.
His decision followed the revelation that more than £5.3m from the eHealth fund had been "misreported" for years.
NHS Tayside has also had to rely on loans from the Scottish Government – known as brokerage – to balance its books each year since 2012.
Ms Robison had faced mounting pressure to launch a full probe into leadership at the health board and whether bosses broke the rules by using money left by bereaved families to fund their own projects.
Scottish charity regulator OSCR has said it is looking into the use of the funds.
Ms Robison said an external review will look into what she described as a "serious state of affairs".
In reference to the use of the charity funds, she said: "It should not have happened. It is a huge matter of concern.
"The external review is looking into matters in more depth. This includes the use of endowment funds which needs to be investigated. It's a serious state of affairs.
"When the public donate to this fund they expect it to be used for the right causes.
"It is imperative that all boards use charitable donations for the purposes of which they were given.
"At my request, the chief executive of NHS Scotland has written to every NHS board chair seeking assurance that endowment monies are being spent for the correct purposes.
"We are also engaging directly with OSCR on this issue."
She added that she had only this week become aware the health board's constitution had been suspended in 2014 to allow the charity funds to be retrospectively allocated.
Before Ms Robison announced the measures late last night, she was labelled "beyond incompetent" over her handling of the situation by Scottish Labour health spokesman Anas Sarwar.