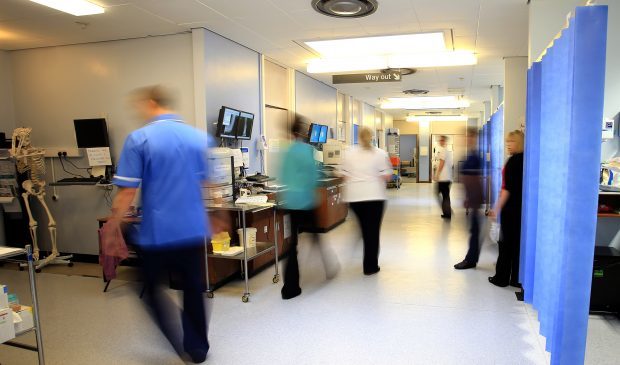 NHS Tayside paid nearly £300,000 last year alone to staff on suspension.
A Conservative MSP said the figure will "resonate" with people in light of the flailing health board's current financial climate.
In total, £297,292 was paid out to suspended staff during the financial year 2017/18.
NHS Tayside admitted they did not have similar information for the preceding years.
A total of 32 staff were placed on 'gardening leave' during that time, however they would not disclose why the staff were suspended as it "may lead to identification" of people, which would breach data protection.
Of the 32, "less than five" were dismissed and "no further action" was taken against seven.
None of the dismissed staff received a severance package.
Bill Bowman blasted the numbers, saying that given the beleaguered board's financial crisis the amount appears "hefty" for one single year.
The North East region MSP said: "Large public and private institutions usually have an obligation to pay employees while they are suspended, regardless of culpability. NHS Tayside is no exception.
"But £300,000 is a hefty sum for one year alone.
"If fewer than five employees were dismissed, then at least 27 people have been paid to sit at home this year.
"We must not prejudge the outcome of any proceedings concerning a suspension. However, in the current climate at Tayside's health board, that is a figure which will have some resonance with members of the public."
However, NHS Tayside have said they are only following the proper procedures adhered to by all health boards across the country.
George Doherty, director of Human Resources and Organisational Development, said: "We are unable to comment on matters relating to any individual member of staff.
"The decision to suspend a member of staff may be taken for a range of reasons and only after careful consideration of the circumstances and all alternative options.
"In line with nationally agreed policies, all suspension decisions are kept under regular review and, if circumstances change, a return to work will be sought where this is considered appropriate.
"Throughout any period of suspension, the member of staff should not experience any detriment."