A pair of Dutch backpackers became the talk of the town on Monday after being spotted relaxing on a couch atop a campervan at Dundee's waterfront.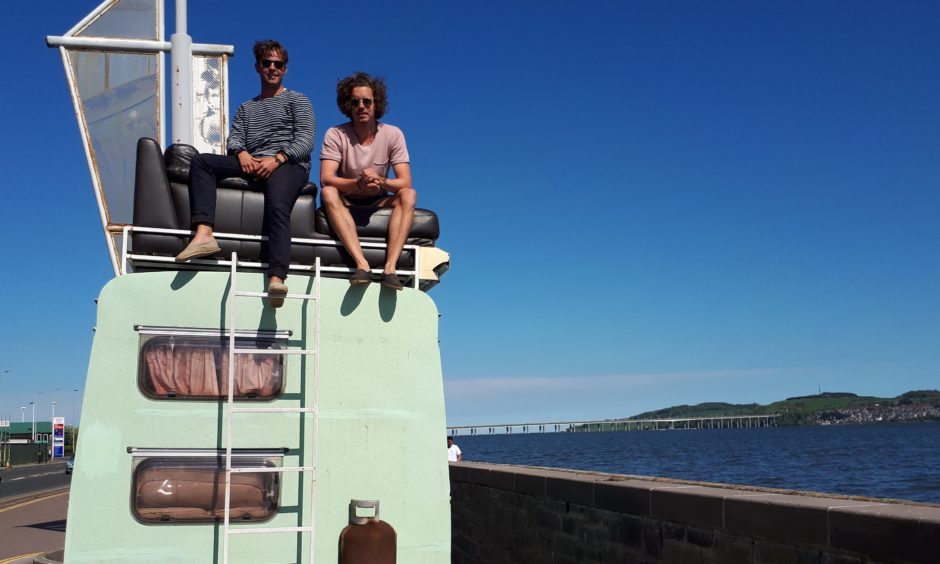 27-year-old Stijn van Dijk and 25-year-old cousin Pim van Dijk parked up for the afternoon near Tesco Riverside to enjoy the beautiful weather.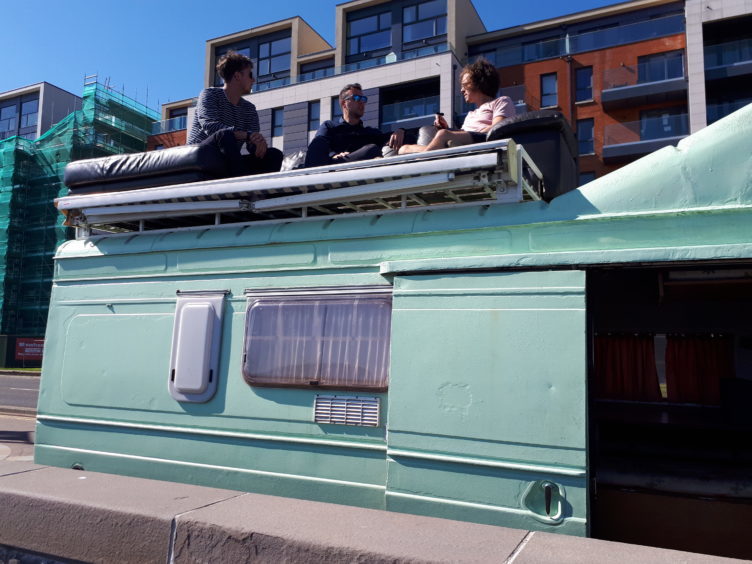 The pair were on their way from St Andrews to Fort William but made the most of Dundee's Tay views using their quirky invention.
The couch sits permanently atop their decades-old campervan which Stijn used to travel to around 25 countries last year.
The pair, who are from the eastern city Nijmegen, are in the UK for a three-week trip and visited London, Cambridge and York before heading over the border to Scotland last week.
Before arriving in Britain they had travelled around Scandinavia and across western Europe.
They have attracted a big social media following and have been delighting locals in towns and cities across the UK.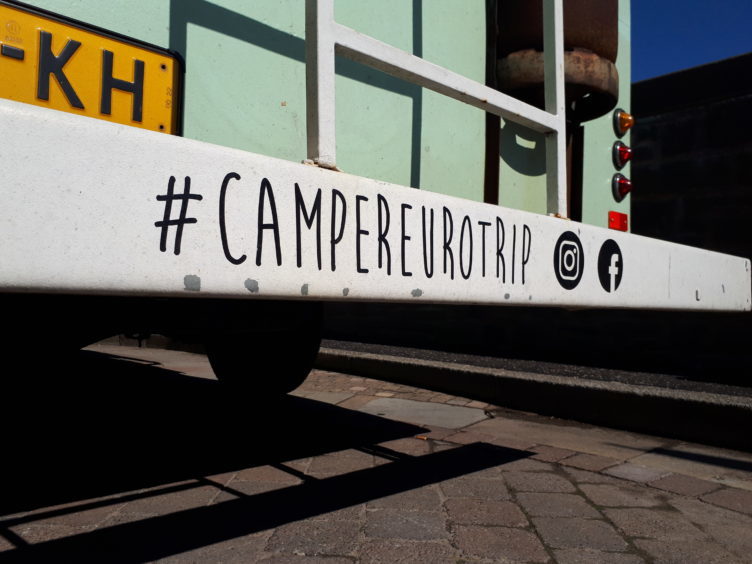 Stijn, who quit his job last year to travel, said: "I originally put the couch on top so I could watch a big walking event in my hometown.
"I decided to just keep it on and later added a bigger one.
"People seem to love it. I guess it's not a common sight.
"The weather in Scotland has been great — much better than it has been back home actually!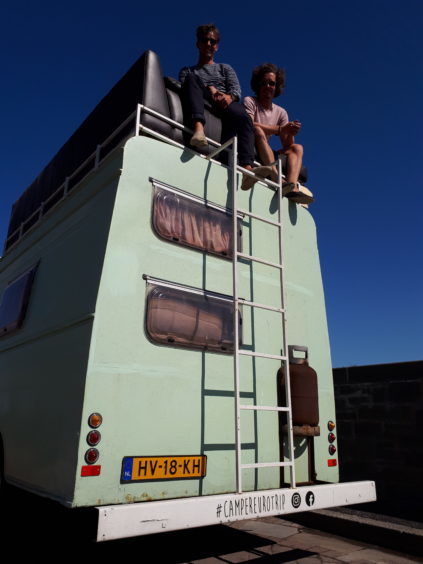 "We didn't know much about Dundee before we stopped but the view here is great."
Stijn added that despite the rooftop couch attracting a lot of attention, none of it has been negative.
"The police haven't bothered us anywhere. Despite parking up in some odd places, I think we've had just two parking tickets the whole time — in Stockholm."
To follow the pair, visit their Instagram page @CamperEuroTrip or on Facebook.