The owner of Dundee Port has launched an urgent investigation after video emerged showing two men using a speedboat to pass underneath two giant oil rigs stationed at the quayside.
The footage shows the boat travelling underneath the Maersk Gallant and Rowan Norway jack-up rigs. It was released on Richy Boag's YouTube page last Sunday.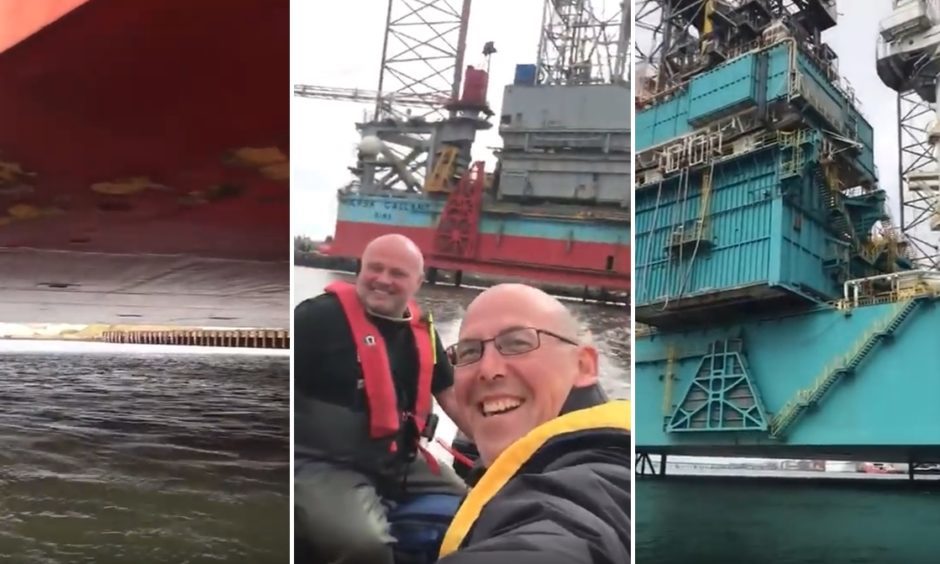 Despite the pair laughing and smiling throughout, port operator Forth Ports says it is treating it as a "serious incident."
A spokesman for the firm said: "Safety on the River Tay is our top priority and there are byelaws in place to ensure the safety of water users.
"A Notice to Mariners was recently distributed stating that 100m clearance from the rig must be maintained at all times.
"We are currently investigating this serious incident at the Port of Dundee and we are in contact with the relevant authorities."
The notices, issued by Port of Dundee's marine manager, state: "Vessels are requested to navigate with due diligence and caution when proceeding within the vicinity of this rig, maintaining a minimum of 100m clearance."