Litter bugs have sparked calls for visitors to the Tayside's beaches to treat the area with respect.
Social media posts showing beaches polluted with post-party rubbish have been prevalent as the warm weather spell brings sunseekers to the coast.
A post on the Our Broughty Ferry Facebook page included a picture showing crisp packets, fast food wrappers and other pieces of litter left lying on the beach.
Last week, St Andrews students were warned they could face action for leaving an unsightly mess behind them on the sand.
The Broughty Ferry post led a local councillor contacting the local authority, urging it to take action over the issue.
Beth McDonough, who posted the picture, described seeing a "group fit enough to sit on the castle rocks" but who were "unable to carry litter to a bin" before taking a picture of the mess they left behind.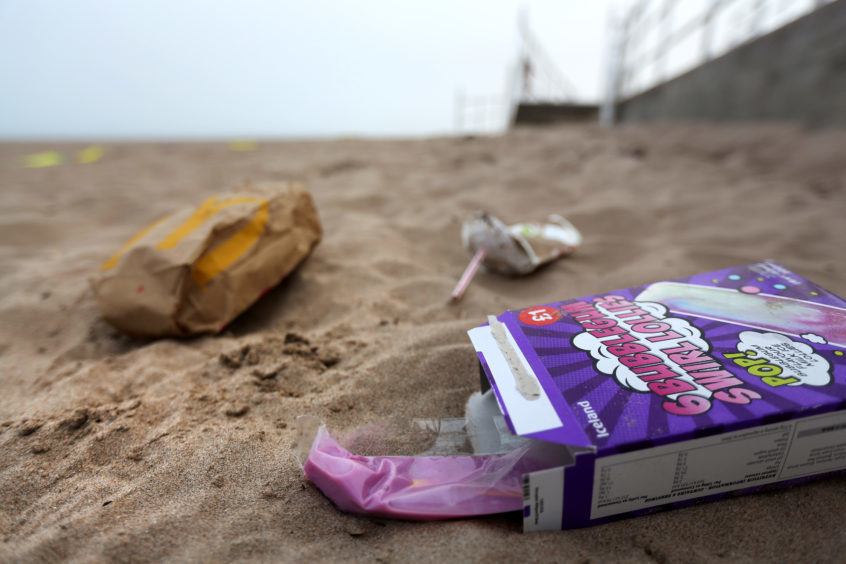 "I did carry a lot of other people's litter off the sand and it's not nearly enough."
The post caught the eye of councillor Liberal Democrat Craig Duncan, who says he has contacted the council's head of environment to see how they can tackle the problem.
He said: "Well done to the lady for bringing this problem up. Everyone is welcome here and The Ferry gets incredibly busy over the summer, but the least people can do is take responsibility for their own litter.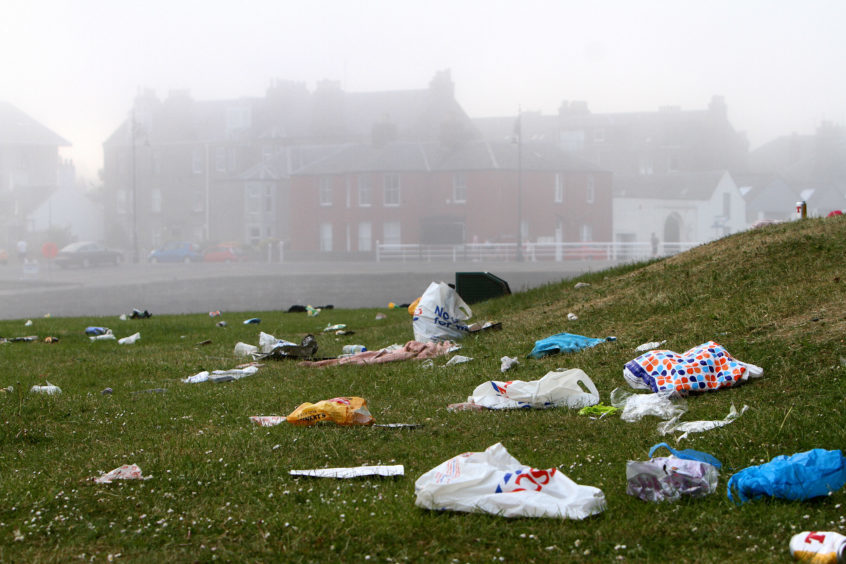 "It is really not asking a lot of the people to say if you want to come here then please take your litter with you when you're done.
"I have contacted the council to see how we can enforce this. Maybe some signage could help, for example, or more bins? Can we actually enforce people to pick up their litter? I've asked the council to answer these questions.
"I was at the beach myself at the weekend and the huge majority take their litter home but it just takes a small number of people to ruin it for everyone.
"I went to Monifieth as well and there is a similar problem there. People had clearly taken a barbecue with them, but left all the plastic containers for the food behind.
"I am calling for people to be more considerate. You wouldn't make that mess where you live."