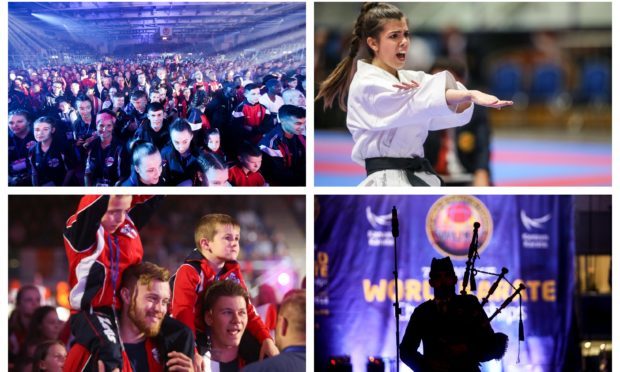 More than 2,000 martial artists from around the globe trooped into Dundee Ice Arena for a spectacular Olympic-style opening ceremony.
Dundee is hosting the seventh WUKF World Karate Championships with more than 40 nations taking part.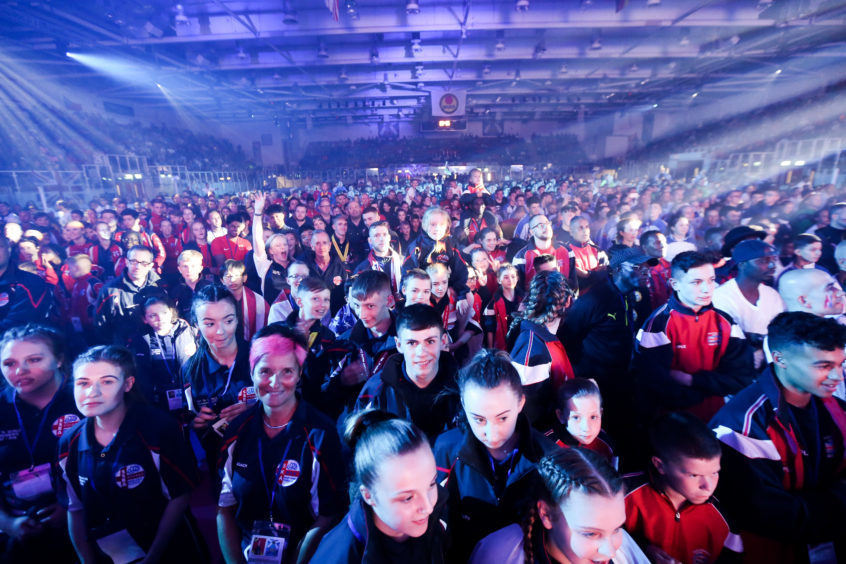 Cabinet Secretary for Health and Sport Shona Robison was among the guests at last night's celebration.
Teams from the home nation were joined by competitors from countries including Brazil, South Africa, the USA, Slovakia, Hungary and Pakistan.
Spectators cheered as young and old marched into the arena waving flags.
Adults and children will continue to compete today and tomorrow, having already taken part in coaching seminars and competitions since Thursday.
Ms Robison said: "This is a fantastic event for Dundee, it must be one of the biggest sporting events the city has ever seen.
"It helps put the city on the map and I'm sure it will pave the way for future sporting events.
VIDEO: More than 2,000 people pack out Ice Arena as karate world arrives in Dundee
"Well done to all those involved in bringing it here."
Dundee Lord Provost Ian Borthwick said: "It has been a tremendous success and I think it bodes well for the future.
"I sincerely hope and trust we can continue to welcome events similar to this.
"It's good for the city and more importantly good for the children taking part."
Council leader John Alexander said: "It's phenomenal to think Dundee is hosting an international competition of this calibre."
Attracting the event, which has previously been held in Dublin, Verona and Lake Garda, was down to the ethos and ambition of organiser Kanzen Karate Scotland.
"It has the can do attitude which I think Dundee now has. I hope this is the first of many international events to come."
Kanzen Karate president Roy O'Kane said the championships had created excitement.
He said: "There's a great atmosphere in the city. Dundee has been really busy with so many multi-coloured tracksuits from five different continents and over 40 countries.
"The event has made a real impact on Dundee and it is very much an honour to host it."
cpeebles@thecourier.co.uk