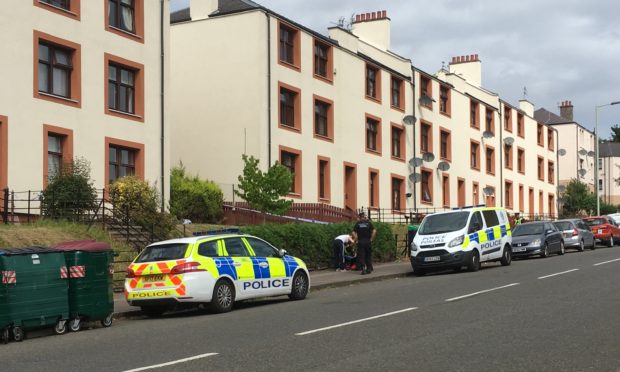 A man has been taken to hospital after falling from the third floor window of a Dundee block of flats.
Emergency services were called to Provost Road at 10am on Wednesday and the man wastaken to Ninewells Hospital.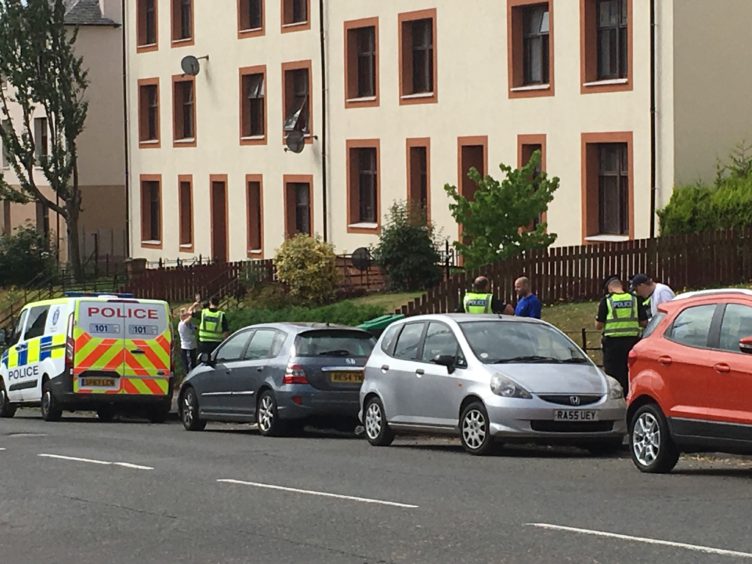 His condition is currently unknown.
Police were at the scene  for most of the day, carrying out inquiries.
One eye-witness described how she went to the man's aid after he plunged from the window.
Hayley Blackley, 29, said:  "I immediately called the emergency services and then rushed to help him.
"When I got to him he was slipping in and out of consciousness – it was horrible.
"I put him in the recovery position and stayed with him and comforted him until the ambulance got there.
"He looked like he was in a pretty bad way. I really hope that he is going to be all right.
"I feel completely traumatised by all this – it was terrible. Absolutely horrific."
Other residents said there had been a commotion prior to the incident.
One woman, who lives in a nearby flat but did not want to give her name, said: "I woke up and saw loads of police in the street.
"I saw a woman being taken away by the police, although I don't know if that was in any way related to the other incident.
"Then after that more police came for the guy that had fallen.
"There were a lot of police, around four or five cars and two vans.
"It does worry me, having things like that happen in the street.
"I've been here 10 years and it's normally OK, it's just from time to time there are incidents. I think it's like that everywhere in the city though.
"I find that the best thing is to just keep myself to myself."