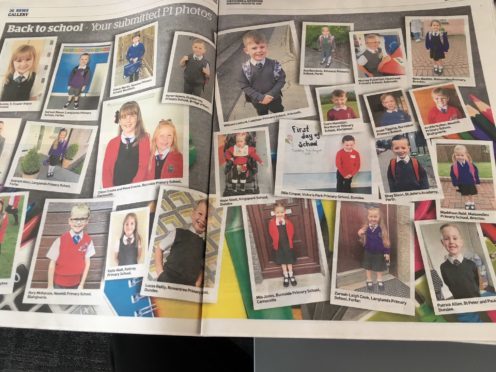 Pupils across Courier Country are now back at school following the summer break.
For hundreds of local children, a whole new chapter is beginning as they start Primary 1.
We asked for your submitted "first day" pictures of your son or daughter as they start school for the very first time — and were overwhelmed by the response.
We have four pages of pictures in Thursday's Courier — also available as a digital edition  — and will carry more on Friday.
Don't miss them!
In the meantime, if you have a picture you would like us to consider please send it to news@thecourier.co.uk.