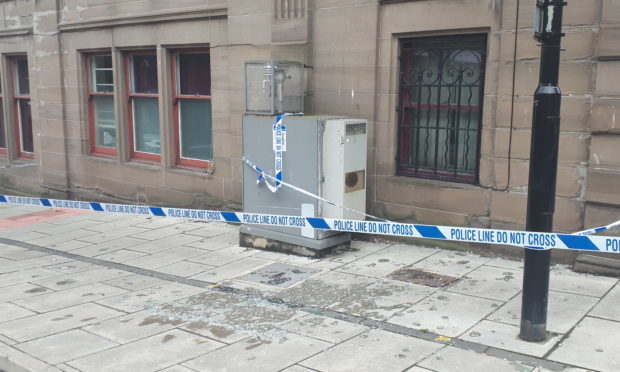 Shards of glass fell 40ft into a busy Dundee street after a resident reportedly 'closed his window too hard'.
Large pieces of glass fell from the third floor of a flat on the corner of Victoria Road and Meadowside, across from the Wellgate Shopping Centre car park, at around 10.30am on Wednesday.
It is believed there were no pedestrians passing underneath the flat at the time. A section of the pathway was quickly taped off by police with an emergency window repair man sent to prevent any more glass from falling.