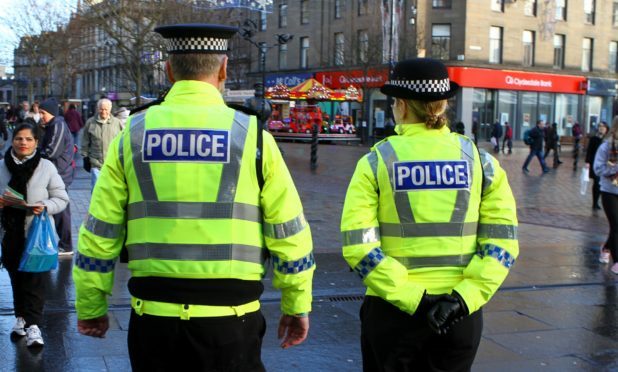 A police investigation is underway after a Dundee taxi driver was subjected to vile racist abuse and spat on by a passenger.
Officers are appealing for information and attempting to trace two potential witnesses following the incident in Arbroath Road shortly before 1am on Friday.
The passenger had been picked up in the city centre before getting out of the vehicle near TSB Bank.
He then made a racist comment about the taxi driver to two passers-by, before spitting on the driver through the open window of the car.
A 43-year-old man was arrested in connection with the incident at the time and has subsequently been released without charge pending further enquiries.
In a social media post, Police Scotland called on witnesses to come forward and branded the behaviour of the individual involved as "vile".
The force said: "We would like to trace the two passers-by who were present when this incident took place, as they may have further important information about it.
"This was a particularly vile piece of behaviour, and we would like to think that those who saw and heard what happened were sufficiently disgusted by it that they would be willing to help us.
"If you were one of the witnesses we would like to speak to, or indeed if you have any relevant information which could assist our enquiries, please call 101 or speak with any police officer."
Information can also be given anonymously through Crime Stoppers on 0800 555 111 using crime reference CR/21093/18.