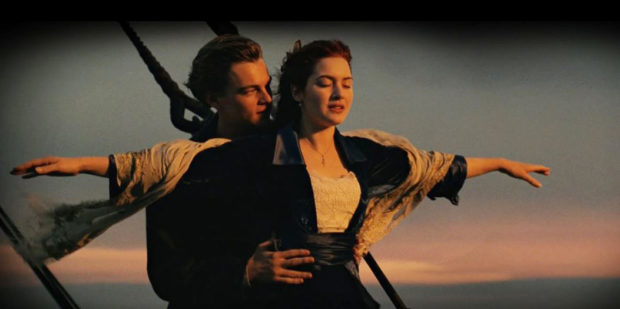 Titanic fans will make a dash to Dundee's V&A to finally settle one of the the most analysed and debated scenes in recent movie history.
Could Jack (Leonardo DiCaprio) and Rose (Kate Winslet) both have survived on the floating door in the climactic moments of James Cameron's 1997 epic?
Ocean Liners: Speed and Style will open in Dundee later this month following a run at the V&A in London and will be one of the biggest touring exhibits ever to come to Scotland.
The focal point of the final section of the exhibition is a wooden panel fragment from the first-class lounge on the Titanic.
The wooden panel split in two when the ship hit an iceberg and sank in April 1912 and a metre-long fragment was salvaged from the water, ending up in the Maritime Museum in Halifax, Nova Scotia. Cameron was a regular visitor while researching his film.
It has since been immortalised as the object that allows Kate Winslet's character Rose to survive in the blockbuster movie.
Movie fans will get the chance to finally decide if the makeshift life raft was big enough for two and whether Jack could have saved himself from an icy Atlantic grave if Rose had budged up.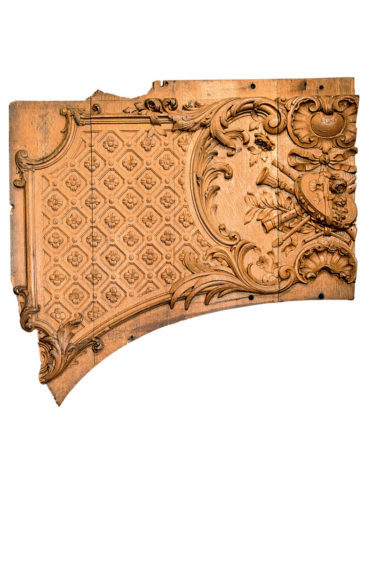 Craig Hamilton, 33, from Kirkcaldy, has been a fan of the film since his teenage years.
He said: "I first saw Titanic as a teenager and was captivated by the story.
"The grand sets and the attention to detail reinforced the scale of the tragedy.
"I'll be going along to the exhibition. I will be intrigued to see the size of the floating door which is immortalised in the movie."
In the film, Rose and Jack were stranded in the middle of the freezing North Atlantic Sea after the supposedly unsinkable liner sank.
Rose hoisted herself onto the floating door, but Jack was left clinging to the side, eventually drowning.
In 2012 the Discovery Channel's science show Mythbusters said it was plausible that Rose and Jack could have both stayed afloat and survived — but only if they had tied Rose's life jacket underneath the door to help with its buoyancy.
Director James Cameron later disputed the show's findings and said he was not convinced Jack could have done all this while treading freezing water.
Winslet herself joked last year: "I think he could actually have fit on that bit of door."
A V&A Dundee spokesperson said: "This exhibition is the first to fully explore the design and cultural significance of ocean liners, focusing on their promotion, engineering, interiors, the lifestyle on board, and crucially, their impact on 20th century modernism and popular culture.
"The huge range of design disciplines on display will make this a very exciting exhibition."
Titanic was released in 1997 and received 14 Oscar nominations while Kate Winslet and Leonardo Di Caprio's top deck smooch was voted the best movie kiss of all time.