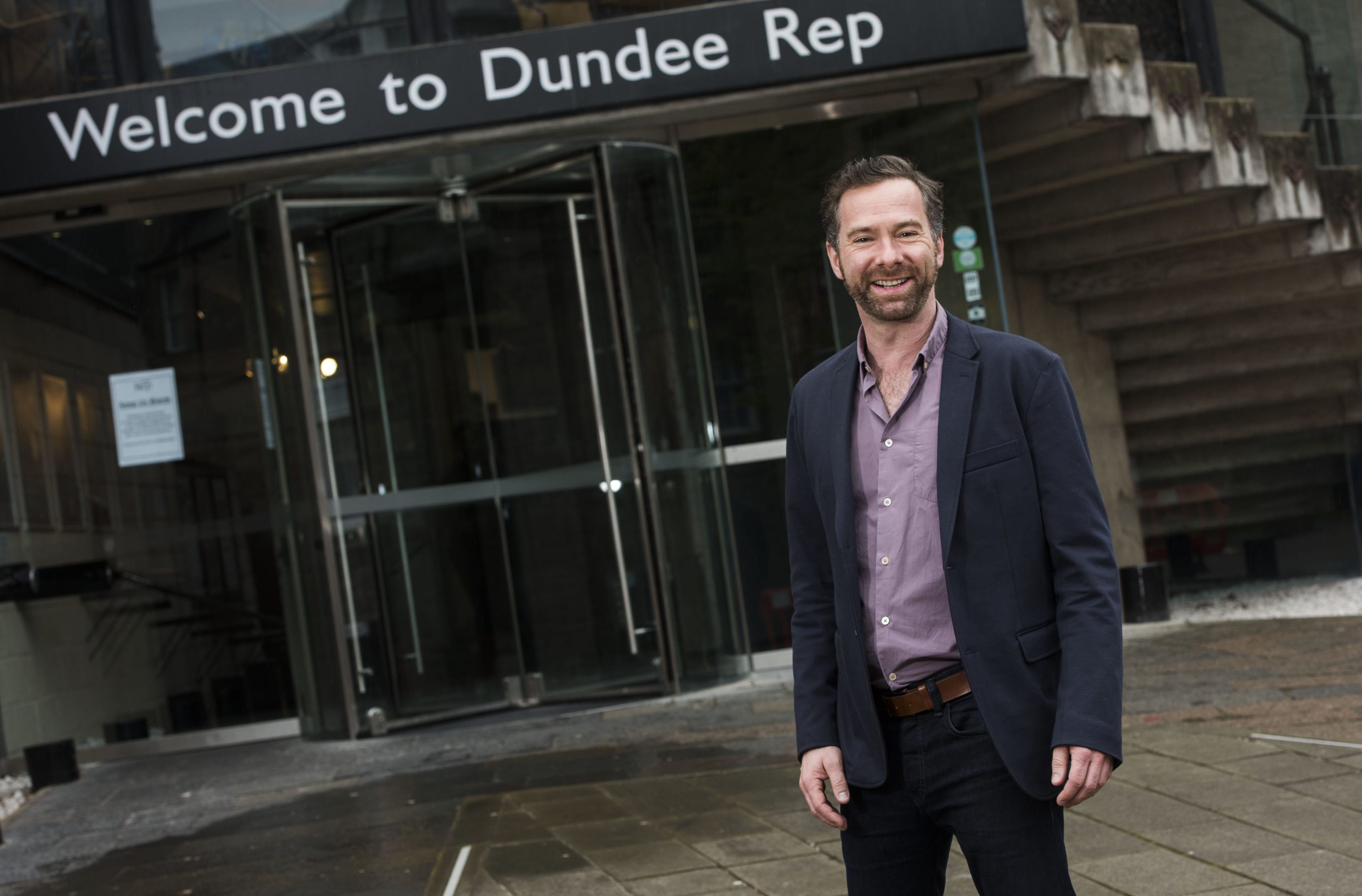 The artistic director of Dundee's Rep Theatre has called on the city to back proposals for a new purpose-built facility as its next "major cultural project" after the opening of the V&A.
Artistic director Andrew Panton said he would be putting forward the idea of a purpose-built supplementary venue for the theatre, which could more than double its capacity from just over 400 to around 1,000.
Mr Panton said the current Dundee Rep building needs "a lot of work" and pointed to its 80th anniversary next year as the perfect time to push forward and expand the city's cultural offering.
He said there was a feeling that the Dundee Rep had outgrown its current home but could thrive if given the space to explore projects made impossible due to current limitations.
Mr Panton told The Scotsman: "We have to work out the business model. Is our building the right capacity? Probably not. Do we need more seats? Probably. Do we need a second space? Definitely.
"A studio space would allow us to do different kinds of experimental work and more work with young people and vulnerable adults.
"I think we'd be looking at a capacity of between 800 and 1,000, but the idea would be for something really flexible, which we could make into different configurations, which we can't do just now.
"You could have a completely flat space with no seats, a single raked seating bank or three or four of them with a stage in the round.
"The city has a clear appetite for theatre, but there is a limit to the size of shows we can put on. We don't have a way of receiving big tours.
"People have to go to Aberdeen, Edinburgh and Glasgow to see them. It's also about having a building that is truly a venue."
Mr Panton said a key priority would be to make sure any facility added to the current offering could host everything from in-house studio plays to the major productions currently bypassing Dundee.
He added: "It's really about thinking about what is going to serve this thriving, developing city in the best way in terms of its theatre output. Is it this building? Probably not. We need to think about that.
"Given that 2019 is our 80th anniversary, we'll certainly be talking about a capital campaign. If the city is looking for another cultural project then the conversation I'd like to have is about whether there is an appetite for a new purpose-built theatre."