Dundee has been named Europe's most visionary city for its forward thinking views on electric vehicles.
The accolade was bestowed at an annual gathering of environmental experts in the Japanese city of Kobe.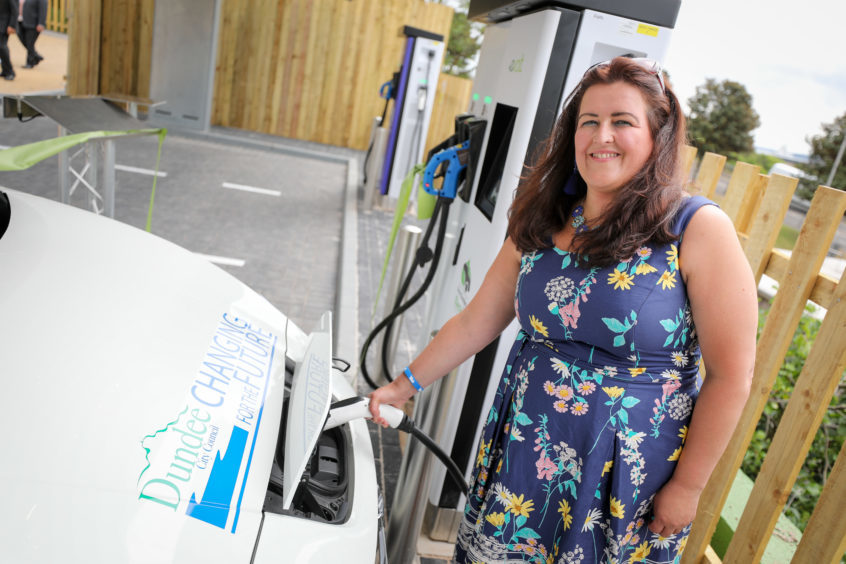 The World Electric Vehicle Association presented its E-Visionary award in recognition of the work Dundee City Council has done to make its streets electric vehicle-friendly.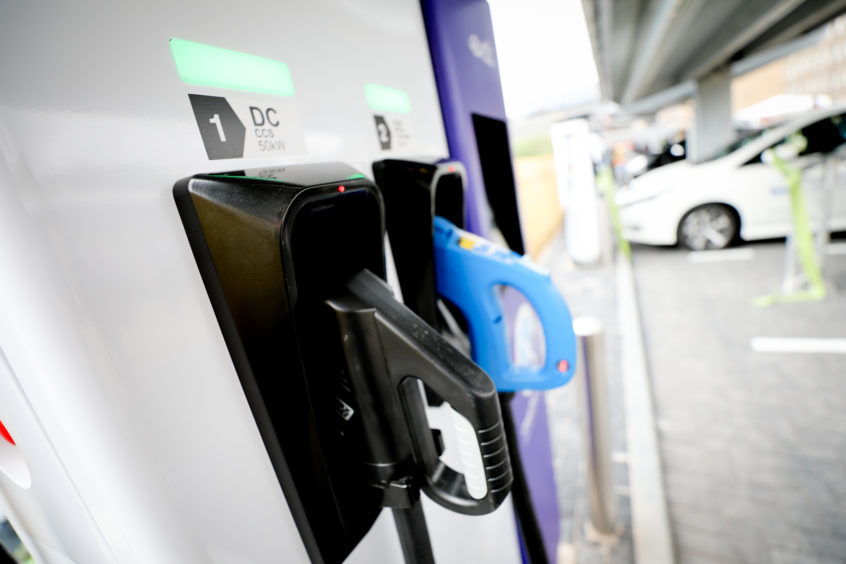 Dundee has the largest public sector electric vehicle fleet in the UK with 40% of council vans and cars powered that way, rather than by petrol and diesel.
Some 15% of the city's taxi vehicles are electric.
A fourth electric vehicle hub is currently under construction in Broughty Ferry, while plans are underway to turn the three multi-storey car parks in the city centre into additional charging hub points.
Convener of Dundee City Council's city development committee, SNP councillor Lynne Short said: "We are truly honoured to receive this prestigious award.
"It's fantastic that our work to improve transport and air quality for the people of Dundee is also providing inspiration for other cities around the world."
Dr David Beeton, chief executive of Urban Foresight, collected the award on behalf of the city. The company was founded at the start of the decade as as the world's first dedicated "smart city consultancy".
He said he was delighted Dundee was showing the way ahead for the rest of Scotland and the UK in terms of electric vehicle use.
"It is great to get global recognition for the leadership and ambition demonstrated in Dundee on electric vehicles," he said.
---
>> Keep up to date with the latest news with The Courier newsletter
---
"The city is truly buzzing at the moment and hopefully this award will help Scotland to accelerate towards a future free from fossil fuels."
Alister Hamilton, director of the Electric Vehicle Association Scotland said: "We are delighted that Dundee has been named as Europe's most visionary electric vehicle city.
"This is fantastic recognition of Dundee's commitment to putting in place infrastructure to support EV use and we're proud to have nominated the city, resulting in such a prestigious title coming to Scotland.
"The award will help cement Scotland's position in leading the way in the UK and we hope other cities will follow Dundee's lead in supporting widespread adoption of electric travel."
The E-Visionary Award is presented by the World Electric Vehicle Association (WEVA) to cities and regions across the globe for initiatives to promote electric vehicles as a sustainable mode of transportation, and for making electric mobility a reality for the citizens of their region.