Michael Alexander hears about early 20th century Broughty Ferry botanist David Reid Tait and his global legacy.
When Leonie Paterson – archivist at the Royal Botanic Gardens Edinburgh (RBGE) – visited the Orchar Nursing Home in Broughty Ferry recently to meet with former primary school teacher Vivian Tait, the 96-year-old handed Leonie a series of letters, papers and reports pertaining to her father David Reid Tait's exploits on two islands.
The period from 1904 – 14, included the Monikie-born botanist's trip to Christmas Island in the Indian Ocean and Henderson Island in the Pacific Ocean as well as a short working trip he made to Las Vegas.
David, who spent most of his life in Broughty Ferry, had a job as an apprentice gardener in a couple of gardens in Broughty Ferry followed by a spell as probationer gardener at the RBGE.
However, it was while working at the RBGE that the Regius Keeper Professor Bayley Balfour recommended him as botanist and agriculturalist for an expedition oceanographer Sir John Murray was putting together to explore and exploit Christmas Island in 1906.
"What followed was a number of years spent mapping Christmas Island, growing crops as well as cash crops such as rubber, cocoa, banana trees as well as cotton," said Dr Bill Lynch, 65, a retired Dundee University environmental science course director, who has been researching on behalf of Vivian – revealing that landmarks Tait's Vale and Tait's Point were named after David.
"Some of David's quarterly reports sent to Murray in Edinburgh are in the collection as well as the chemical analysis lab reports from companies in London that analysed the rubber and cotton etc produced by David.
"There were some 200 indentured labourers taken on to help mine the phosphate and grow the crops.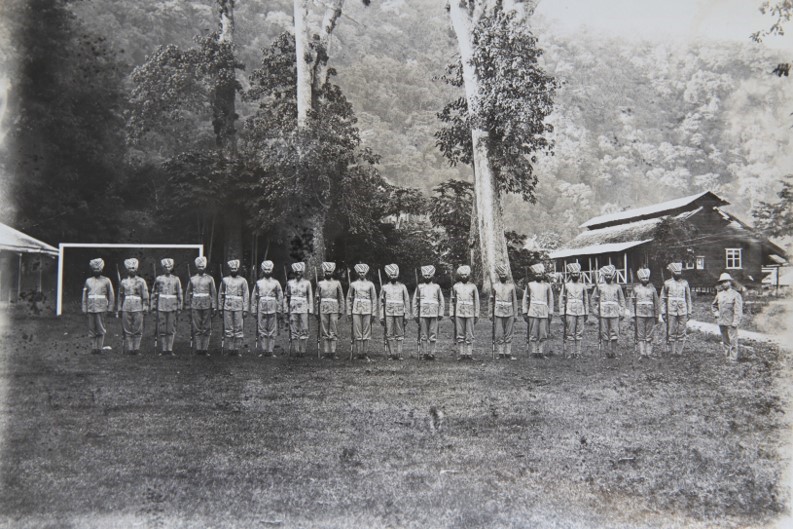 "These were mainly Malayan and Chinese and David became fluent in Malay."
Dr Lynch, 65, a former Morgan Academy pupil and an ex-tyre maker at Dundee Michelin from 1974-84, explained that as a keen geologist David also became involved in the phosphate mining aspect of work on the island.
David was granted leave in 1911 but whilst in the UK some trouble broke out back at Christmas Island amongst the labourers and the Sikh policemen who were employed to keep order. Problems also set back the railway track being built from the mine and the pier.
As a result, in 1912, Sir John Murray asked David to lead an expedition to explore and survey Henderson Island which is near Pitcairn.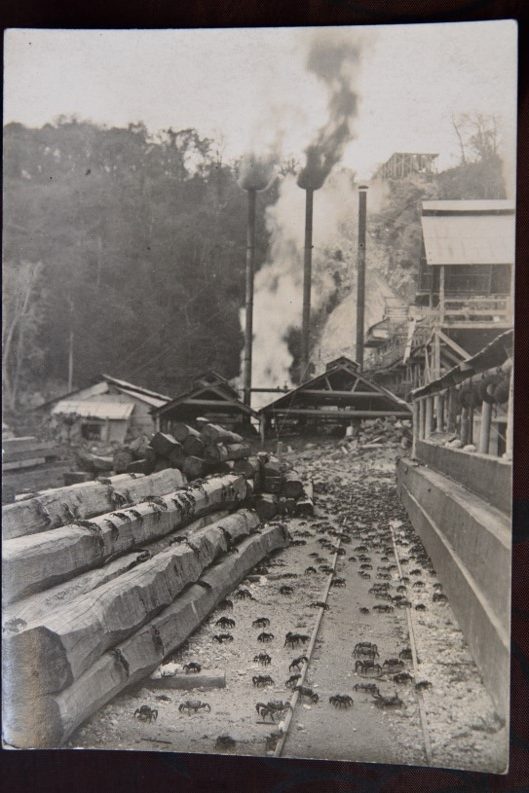 A private limited company The Rothesay Company Limited had been set up to mine phosphate on this island as samples showed great promise for fortunes to be made.
Dr Lynch said: "David's account of the expedition reads like a Robert Louis Stevenson novel as not only was he noting all the flora and fauna but he was giving an account of how difficult it was to hack through the jungle and of finding skeletons in caves that appeared to be of shipwreck victims as like Christmas, Henderson was uninhabited.
"David's report to Sir John Murray – chairman of the company – did not make good reading as he was unable to find enough phosphate to warrant mining operations.
"As a scientist though, David sent a number of plants back to RBGE and he has a named collection in their Herbareum.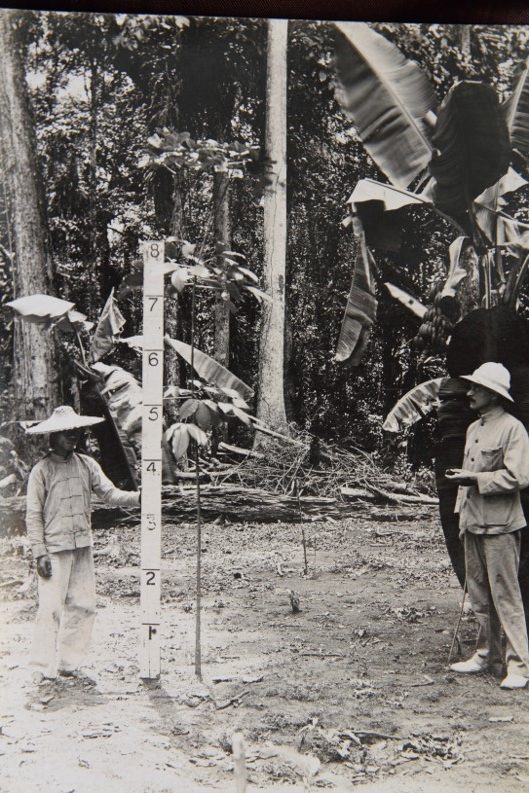 "Specimens of reptiles, butterflies, insects etc and three newly discovered land birds – one of which is now commonly known as the Henderson reed warbler but who's proper classification is Acrocephalus Taiti – were sent to the British Museum (Natural History) and he also therefore has a collection there."
Dr Lynch explained that on his way home from Henderson Island – an interminably long journey that took 42 days just to reach Tahiti –  Murray asked David to head to Las Vegas to survey and report on the condition of a 110 acre estate known as the Murray-Boul tract.
Murray had in fact loaned Mr Boul the then Mayor of Las Vegas $5,000 two years earlier in 1910 to improve and plant up the estate.  David headed out to Vegas and there is a copy of his report in the collection that also makes interesting reading.
On his return from Vegas war had broken out and he enlisted in the army.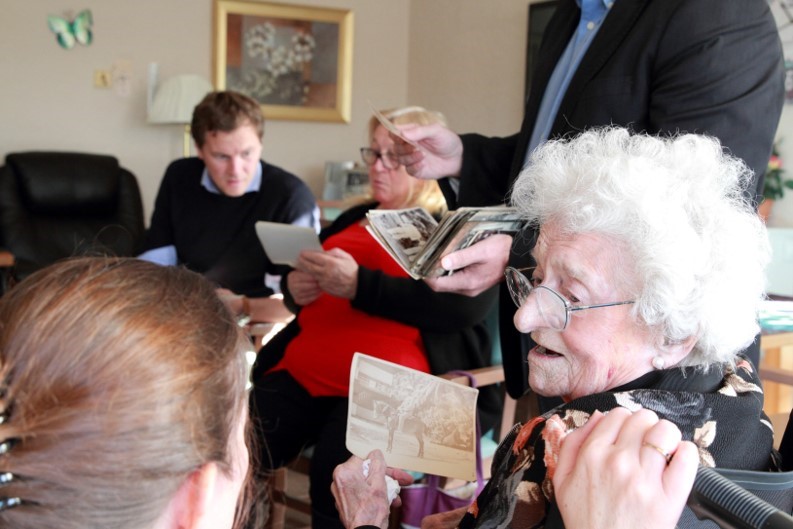 "My friend Vivian asked me if I could help 'do something' with her father's letters, reports and photographs of his time spent exploring the Indian and Pacific oceans from 1906 to 1914," explained Dr Lynch.
"He survived the war and on his return bought a pub on the Hilltown which according to the Trade Directories was at No.158. We think it was the Stag but as yet not certain."
Dr Lynch had naturally been in touch with RBGE and not only were they extremely interested in the collection but agreed to take it as has Dundee University.
The hand over in Broughty Ferry saw the material go to what Vivian regards as its "rightful home".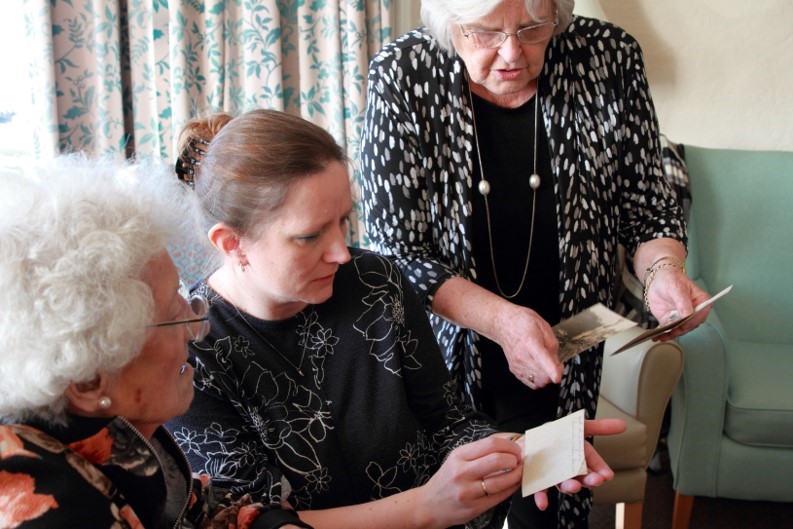 Dr Lynch added that he had also been in touch with the National Archives in Australia where nothing is held on Henderson Island.
All of this had piqued his interest such that he headed to the Australian Archive in Perth in October and also on to Christmas Island.
The Heritage accommodation he booked on Christmas dates from around 1920 and was a former Chinese coffee house.
The tennis court laid by David between 1906 and 1911 is still standing though the actual modern tennis club is falling into the sea.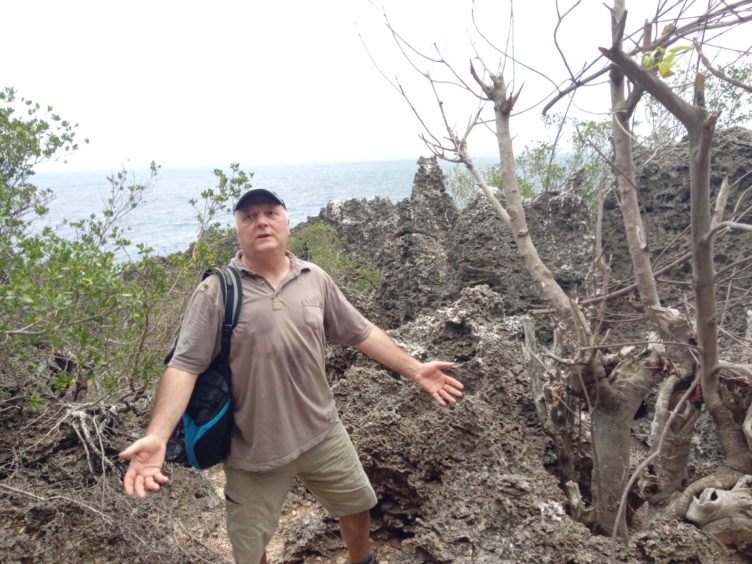 Dr Lynch added: "I made it to Tait Point with the help of an endurance runner from Sydney who actually won the Christmas Island marathon while I was there.
"An assistant at the tourist office told me I would need a machete to hack through the jungle to get there but we took a longer coastal route and my walking buddy entered the GPS coordinates for the Point into his watch.
"Everyone was really helpful and all in all it was a really good trip."