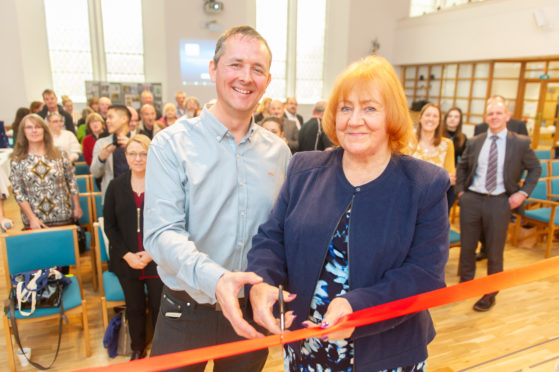 The victim of an attack so vicious it left footprints on his head has opened a new charity branch helping fellow brain injury sufferers.
After more than a decade of helping others, Colin Robertson officially opened the latest branch of national charity Headway at the Steeple Church.
The 49-year old is also taking up the role of chair with Headway Dundee and Angus.
The random attack in 2003 left Colin with ongoing repercussions, including dizziness, blackouts and persistent headaches.
Then, 11 months after the ordeal, the father-of-three suffered a bleed on the brain which left him with epilepsy.
His brain injury also resulted in a variety of life-changing cognitive, physical, emotional and parental difficulties — at times he even forgot his children's names.
He was initially left struggling to eat, speak, read, write and even remember where he lived. He had to learn to walk again and needed mobility aids for years afterwards.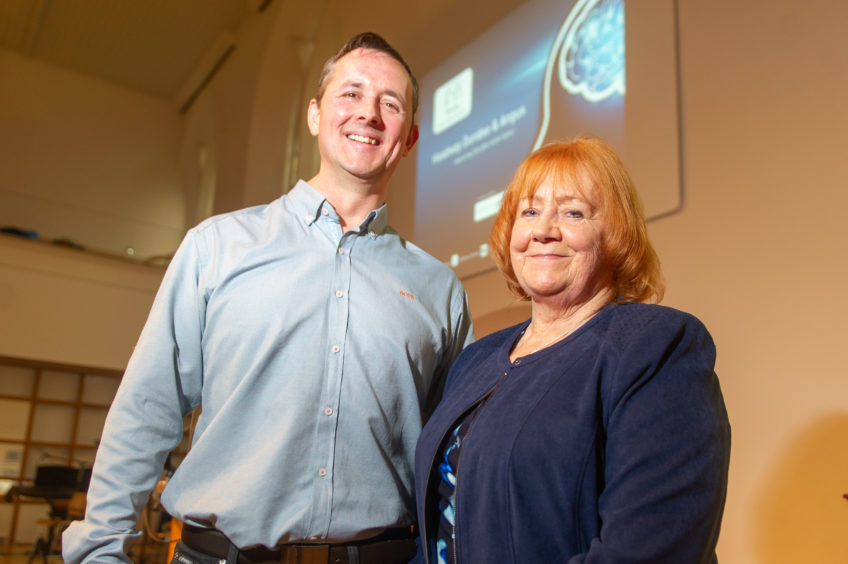 The charity opening was attended by more than 80 supporters. Colin said he was delighted to play his part in launching a group that will help his local community.
"The impact of brain injury can be severe and, in some cases, lifelong," he said.
"It can mean losing both the life you once lived and the person you once were.
"But we know that with the right support, at the right time, there can be life after brain injury.
"We will be working hard to make sure brain injury survivors and their families get the support they need in this community."
For the past decade Colin has been helping raise awareness across Scotland. In this time he has given talks to more than 10,000 school pupils about the need to wear helmets when cycling or skateboarding.
His work earned him a nomination for volunteer of the year in the 2018 Headway Annual Awards, which aims to honour people whose lived have been affected by brain injuries.
"I know the benefit of getting help through Headway and whether you are a family member, carer or a survivor of brain injury, you are very welcome to come along and find out more about what support is available," Colin added.
Headway Dundee and Angus will meet fortnightly at Steeple Church.
The opening was sponsored by Digby Brown Solicitors, which is supporting the local charity.
Chris Stewart, partner at the firm and head of the Serious Injury department, said: "We firmly believe in the importance of giving something back to the community which is why we support Headway.
"Every day we see the benefit that comes from the charity and its volunteers with the irreplaceable support they provide brain injury survivors."